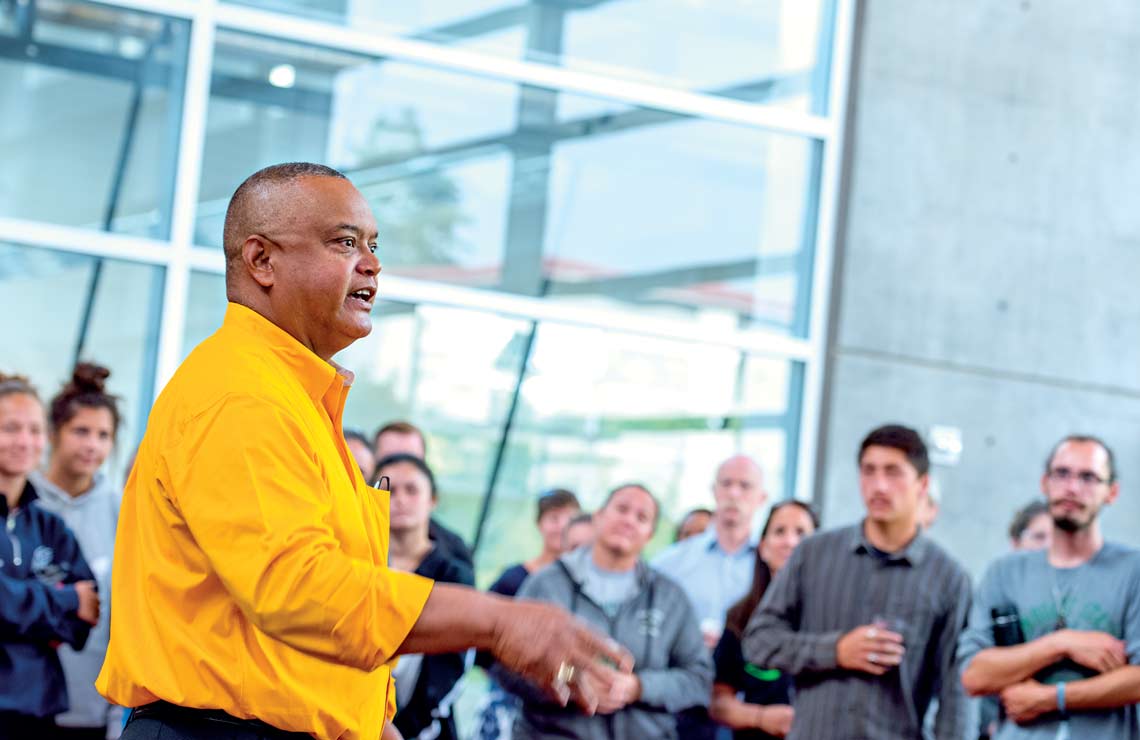 A chat with new president,
Tom Jackson, Jr.
•••
By Aileen Yoo
"A positive, meaningful educational experience." You'll hear Humboldt's new president, Tom Jackson, Jr., say this often. It seems to be his mantra. And it reflects his core philosophy of what higher education should be—a place where students can explore their intellectual and personal potential. It also fits with his positive approach to his life and work.
Class Notes
See what fellow alumni are up to.
---
Let us know what you are up to!
We want to hear about important changes in your life. Your fellow alumni are curious also. Send us a Class Note about your career change, marriage, baby, community work, etc. Space permitting, we'll run it in a future Humboldt Magazine.
Or you can email us your update at forever@humboldt.edu. Don't forget to include your name, the year you graduated, degree, and contact information.
Giving
by the Numbers
Thank you to our generous alumni, parents, friends, and community members.