Recognizing the achievements and contributions of the Lumberjack community
---
2022 Distinguished Alumni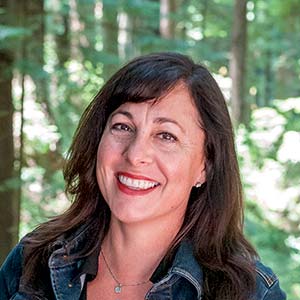 Cassandra Hesseltine ('96, Psychology) is a trailblazer in the world of film as the current Humboldt-Del Norte County Film Commissioner. Since 2010, she has been instrumental in attracting productions to the North Coast, facilitating the creation of captivating regional films, TV shows, commercials, and more, which boosts the local economy.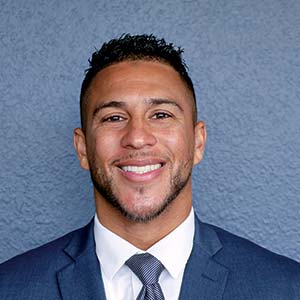 Michael Lynch ('11, Business Administration) is a social entrepreneur and certified professional fundraiser. He is the co-founder and chief executive officer of Improve Your Tomorrow, Inc., an education nonprofit that works to close the college opportunity gap and improve the life outcomes for thousands of young men of color across Northern California.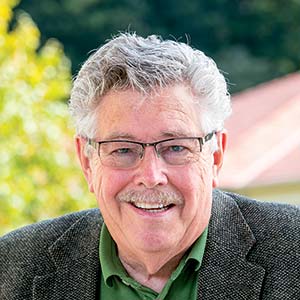 Jack McGurk ('66, Biology) spent 30 years working in the California Department of Health Services. He served as chief of the Environmental Management Branch and oversaw eight environmental health programs, including medical waste management. He is a Cal Poly Humboldt Foundation vice chair.
2023 Distinguished Alumni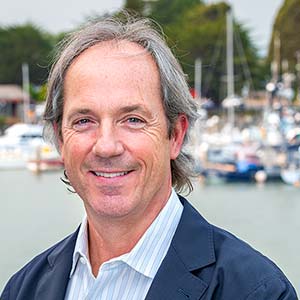 Philip Anton ('98, Music) worked across many technology industries culminating in his role as a Group Development Manager at Intuit, where he contributed to the success of TurboTax and QuickBooks. He is on the Board of the Cal Poly Humboldt Foundation and serves as a vice chair of the Boldly Rising Campaign.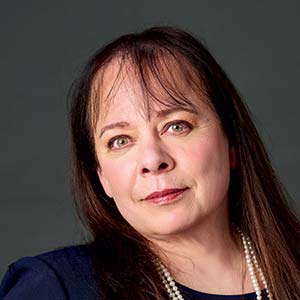 Alexandra "Xan" Bernay ('97, Journalism) is an esteemed lawyer at Robbins Geller Rudman & Dowd LLP, specializing in antitrust and unfair competition class-action litigation. She has been recognized by legal media company Lawdragon, which honored her as a 2019 and 2023 Leading Plaintiff Financial Lawyer, and Super Lawyers Magazine named her a Super Lawyer in 2023.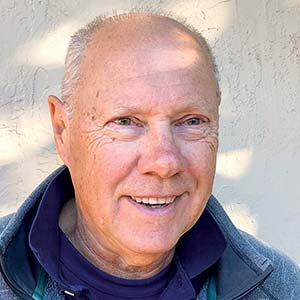 Peter A. Underhill ('70, Oceanography) is a renowned geneticist and researcher known for his groundbreaking work in molecular analysis of DNA sequence variation in human populations. Underhill's work has helped reconstruct the story of human history, providing the laboratory equivalent of a time machine.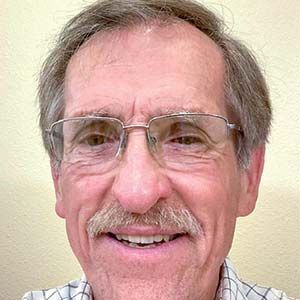 Kent Willis ('69, Biology), a retired middle school science and math teacher from Fortuna, has left an indelible mark on education on the North Coast. Throughout his career, he received notable recognition, including being named Humboldt County Teacher of the Year in 1977, receiving the Excellence in Teaching Award from the Humboldt County Office of Education in 1989, and receiving the Certificate of Recognition from the Humboldt County Superintendent of Education in 1990.
2023 President's Distinguished Service Awards
Cal Poly Humboldt President Tom Jackson, Jr. recognized the accomplishments of three honorees for their meritorious contributions to the University and community.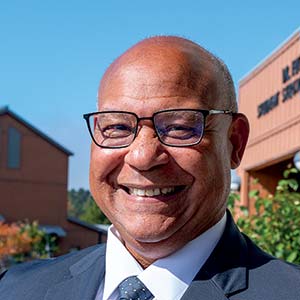 College of the Redwoods President Keith Flamer has nearly 25 years of leadership experience at higher education institutions. Since 2017, he has remained committed to building inclusive environments at CR. He is a critical partner in educating students of the North Coast, helping to create seamless pathways to a four-year degree at Cal Poly Humboldt.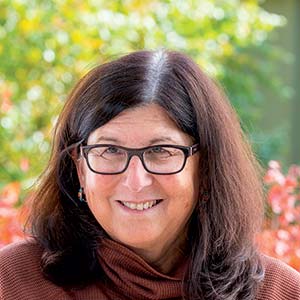 After a 40-year career working in healthcare and global clinical research, Robin Smith ('78, Nursing) now advances the vision and goals of the University as board chair of the Cal Poly Humboldt Foundation. Smith created separate endowment funds to support the new RN to BSN nursing program, Lumberjack Athletics, and Recreational Sports. She helped plan and implement the University's first capital campaign, Boldly Rising, and serves as a Campaign Cabinet vice chair.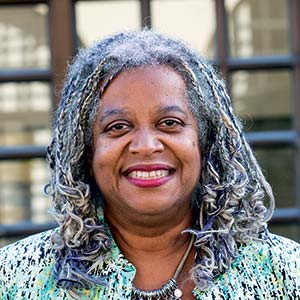 Executive Director of Initiatives at Cal Poly Humboldt, Connie Stewart ('88, Speech Communication) oversees advocacy and economic and community development efforts for the University. She's the former mayor of Arcata and is celebrated for her longtime commitment to the region. She was named one of the Notable Women of Humboldt County, a project of the Clarke Historical Museum in honor of the 100th anniversary of the 19th Amendment.
2023 Distinguished Faculty
Excellence in Teaching Award—Lecturer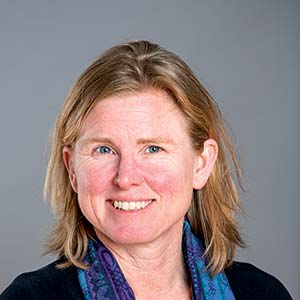 Religious Studies Instructor Sara Hart's deep interests in service learning, career curriculum, and game-based teaching significantly enhance the experiences and opportunities she offers to students.
Outstanding Service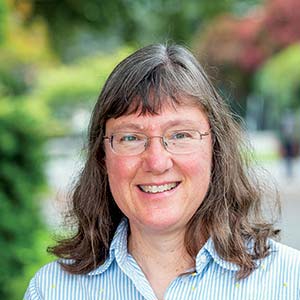 Music Professor Cindy Moyer has served as a University senator for more than 20 years, as coach for the Sequoia Chamber Music Worship, and as a volunteer with Friends of the Arcata Marsh and Redwood Region Audubon Society.
Excellence in Teaching Award—Tenure Line Faculty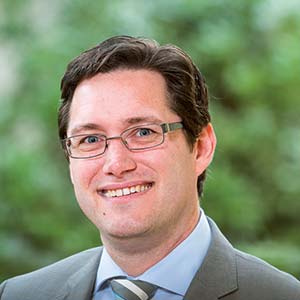 Politics Professor Noah Zerbe is known for teaching with care, thoughtfulness, responsiveness to feedback, and for encouraging his students to become agents of change and upstanding global citizens.
Scholar of The Year Awards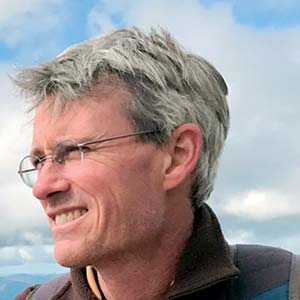 Botany Professor Erik Jules has an exemplary record of research about native plant communities of the western U.S. He's published at least 60 peer-reviewed articles and has more than 3,500 citations of his papers.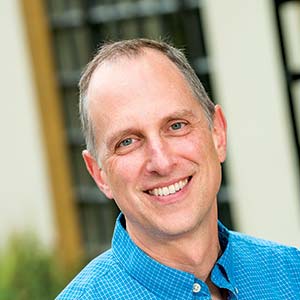 Politics Professor John Meyer's colleagues recognize him as a well-rounded and inexhaustible interdisciplinary scholar who's made long-lasting and meaningful impacts in multiple intersecting academic fields.
2023 Outstanding Students of the Year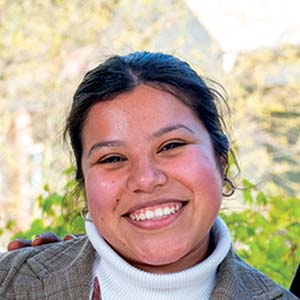 Steffi Puerto ('23, Journalism and Critical Race, Gender & Sexuality Studies) began her career at Humboldt in the Creando Raíces Place-Based Learning Community in 2019. From the outset, it was clear Puerto wanted to connect her passions for student journalism, community organizing, and culture work with her scholarship in both Ethnic Studies and Journalism. As a staff member and PR manager for El Leñador, the bilingual student-run newspaper on campus, and author and editor of CouRaGeouS Cuentos Journal of Counternarratives, she helped create and guide coverage of communities of color on and off campus. A key member of El Centro Académico Cultural de Humboldt, and social media coordinator for the DHSI: Education project, Puerto showed up for other students of color and student organizers.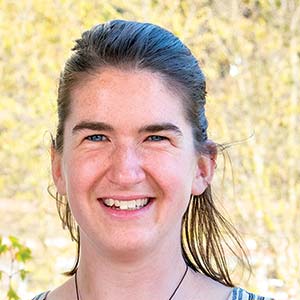 Molly Jane Urtz ('23, Social Work) is a student-athlete on the Humboldt Crew team and active volunteer with Youth Education Services (Y.E.S.). From the very start, she was passionate about getting involved in the local community and exposing young learners to the natural world through environmental activities. As a Y.E.S. volunteer and student leader for six semesters, Urtz has contributed more than 380 hours to community-based volunteer programs and community-engaged learning. As the assistant director for the Environmental Education program, Urtz is responsible for recruiting, training, and supporting University volunteers. Outside of Y.E.S., she was a counseling intern at Trinidad Elementary, completing 400 hours at the school over the course of her senior year.
2023 Staff Recognition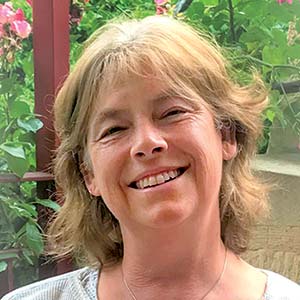 Gillian Black
Academic Advisor
Academic & Career Advising Center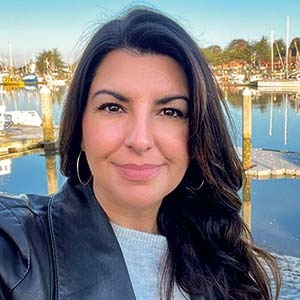 Shannon Collart
Advancement Events Coordinator
University Advancement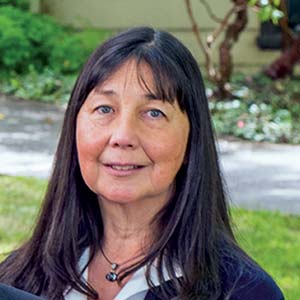 Kim Coughlin-Lamphear
Accessibility Advisor
Student Disability Resource Cente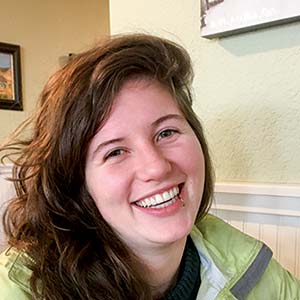 Kelly Fortner
Student Support Coordinator
Center for Community-Based Learning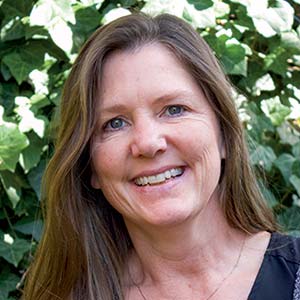 Brec Ronis
Administrative Support Coordinator
Department of Art + Film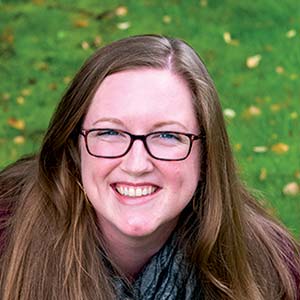 Kali Rothrock
CARE Services Case Manager
Office of the Dean of Students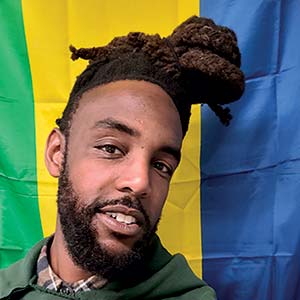 Doug Smith
Coordinator
Umoja Center for Pan African Student Excellence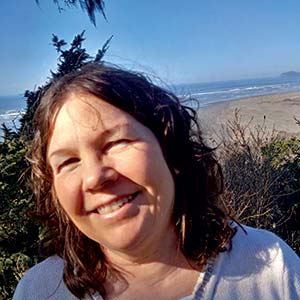 Rene Smith
Department Coordinator
Departments of Anthropology; Geography, Environment & Spatial Analysis; World Languages & Cultures; Center for Translation & Interpretation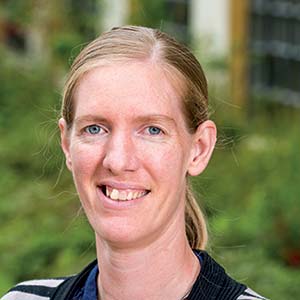 Peggy Stewart
Administrative Support Assistant
Departments of Environmental Studies; Environment & Community M.A.; History; International Studies; Politics; Religious Studies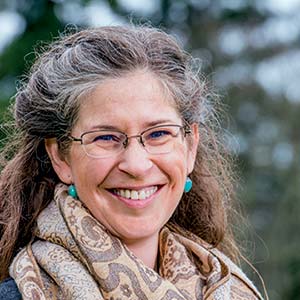 Anna Thaler
Academic Advisor
Academic & Career Advising Center
Community Healthcare Advocate Receives Honorary Doctorate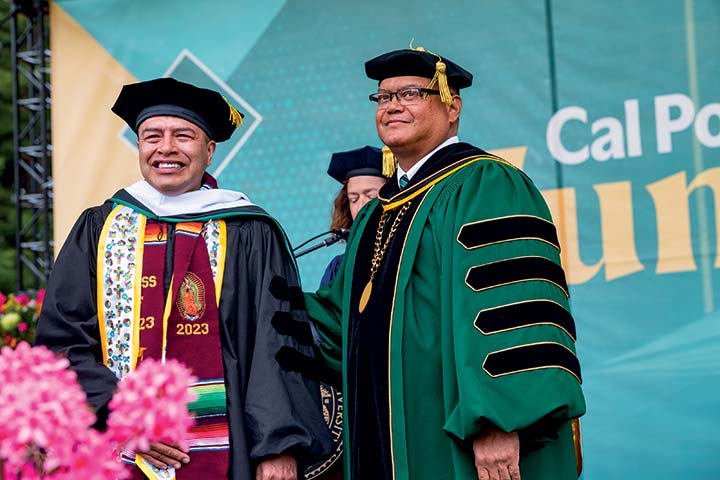 ADVOCATE AND HEALTH WORKER Jorge Matias was granted an Honorary Doctorate of Humane Letters at this year's Spring Commencement. He's one of only 14 individuals in the University's history to receive the honor.
For more than 20 years, Matias improved the wellbeing of Hispanic community members, and children with intellectual and developmental disabilities (IDD).
Matias credits his coworkers and family for the recognition. "They motivate me every single day to get up and have hope," he says.
As a community health worker, he operates the Paso a Paso program—which offers bilingual information on childbirth, parenting, and breastfeeding—and the Paso a Paso Fatherhood Picnic to encourage increased paternal participation. He delivers hot meals to homebound patients, and partners with Redwood Conecta, Latino Net, and the Redwood Coast Regional Center to create inclusive activities. These include support groups for Spanish speakers, art walks, zoo visits, and walk/runs. Matias also serves as a coach to the Six Rivers Running Club.
As a father of three, and a parent of a child with IDD, Matias struggled to find bilingual support. That motivated him to create resources for Spanish speakers, and reduce the stigma associated with seeking help
"Families of kids with IDD have to fight every single day to prove that our kids are not less than anyone else," Matias says.
"Matias creates awareness and collaboration so that people with IDD and their families not only feel safe and included in our community, but also have the support and resources they need," says Darian Harris, chief executive of Providence St. Joseph Hospital.
"Matias is a cornerstone of our community who represents all that is good about Humboldt County," writes colleague Caterina Kein. "He puts everyone first and asks for nothing in return. I had never met a true hero before I met Jorge Matias."