Humboldt State Honors
---
2020 Distinguished Alumni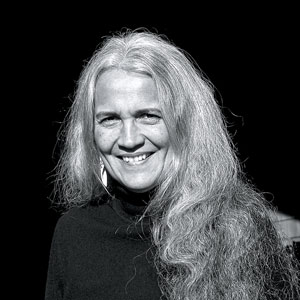 Abby Abinanti ('70, Journalism) is chief judge for the Yurok Tribe. She was the first Native American woman to pass the California bar and the first Native American woman in California to become a state judge. She was also a Court Commissioner for the City and County of San Francisco, a position she held for 20 years. As a tribal judge, Abinanti is incorporating traditional culture into her courtroom with the dual aim of rehabilitating individuals and providing justice to people often failed by the regular criminal-justice system.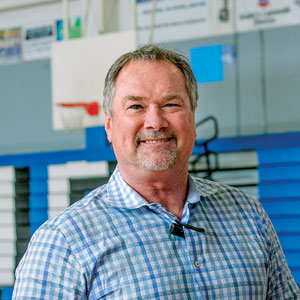 Dan Phillips ('91, Business and Computer Information Systems) is the chief technology officer at the popular online streaming service Hulu, where he leads technical and product strategy to drive innovation for consumers and partners. Phillips, who grew up in Humboldt County, and his wife, Cindy, created the Dan & Cindy Phillips Fortuna Scholarship with a $250,000 gift to support Fortuna High School graduates who enroll at HSU either as transfer students from College of the Redwoods or as first-time freshmen.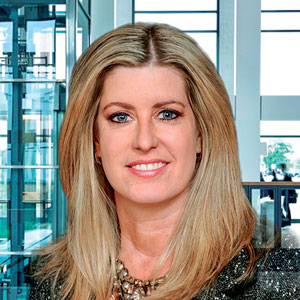 Carin Kaltschmidt ('90, Computer Information Science) is a retired Ernst & Young executive who led professional consulting services, managing complex business and technology transformations for large high-tech, media, and entertainment companies. She led a crisis management program for Sony Pictures Entertainment, managed a program that set up Cisco Systems legal entities in over 30 countries, and headed a team to help launch Disney+. She's a member of the Humboldt State University Foundation board and established an HSU endowment fund that created an annual scholarship for Computer Science students.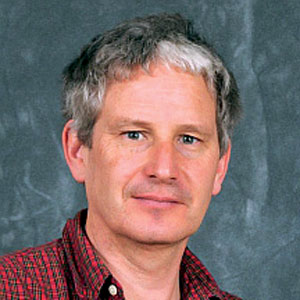 Daniel Raleigh ('81, Chemistry, Mathematics) is a professor of Biophysics at University College London and a Professor of Chemistry at Stony Brook University in New York. His ground-breaking studies on the role of protein misfolding and aggregation in disease have led to a new view of the critical unfolded state of proteins. The misfolding and pathological aggregation of proteins is the direct cause of more than 20 diseases and contributes to Type2 diabetes.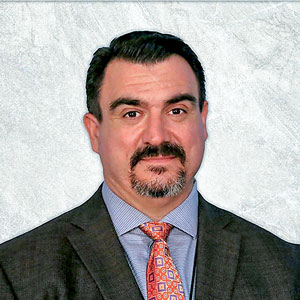 Jason Ramos ('98, Kinesiology, '14 M.S. Kinesiology) serves on the tribal council for Blue Lake Rancheria (BLR) and as chairman of the BLR Gaming Commission. His work for BLR has earned several awards, including the 2015-2016 "Climate Action Champion" from the White House and U.S. Department of Energy. Ramos serves on several boards at HSU and supports the Kinesiology department through the Jason M. Ramos Endowment for Kinesiology Research, which funds equipment and research for HSU's Biomechanics and Human Performance labs.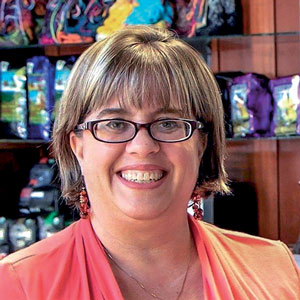 Susan Seaman ('96, Journalism) is the mayor of Eureka and program director for Arcata Economic Development Corporation. As mayor, Seaman introduced the Eureka Family and Children Initiative, which focuses on making Eureka a more supportive environment for families. Seaman sits on boards for HSU's Center for Community Based Learning and the MBA Advisory Group. She also volunteers with North Coast Big Brothers Big Sisters program and Food for People.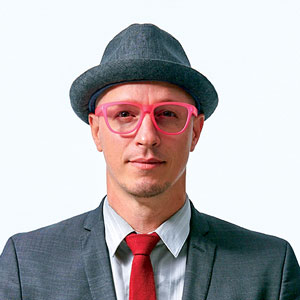 Forest Stearns ('05, Art) is the principal artist at DRAWEVERY-WHERE, LLC where he produces unique artwork and leads collaborations connecting artists and institutions. He is the artist-in-residence and co-founder at Google Quantum AI. Stearns created the first art show in space at Planet Labs, where he created original artwork and helped engineer the process for laser etching art onto multiple surfaces of more than 350 satellites launched into Earth's orbit.
2020 Distinguished Faculty
Excellence in Teaching Award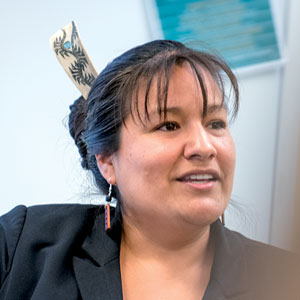 Professor Kishan Lara-Cooper, Child Development, has a passion for teaching, which shows in her ability to explain difficult material and engage students with the gentle guidance one looks for in a professor. Many current and former students have said that Lara-Cooper is the most influential professor they had during college. She also brings something extra to the classroom by virtue of her Native American heritage. A former student said, "She's not only a role model for me but a role model for the whole of the Native community."
Outstanding Service Award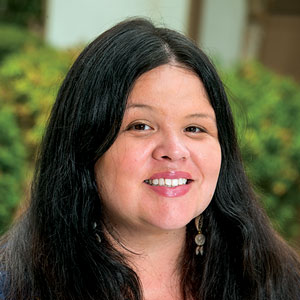 Professor Cutcha Risling Baldy, Native American Studies, has an impressive record of community service and continues to serve on several University committees and initiatives. She is the volunteer executive director of the Native Women's Collective, a nonprofit that supports the continued revitalization of Native American arts and culture. One colleague wrote: "She never hoards her knowledge or resources—instead, Dr. Baldy actively distributes the fruits of her labor, her social and professional connections, her skills, her publications, her visions, her voice, her hope."
Excellence in Teaching Award—Lecturer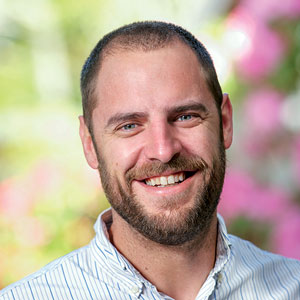 Instructor William Fisher, Economics, has been praised for being an exciting, enthusiastic, and challenging instructor. Fisher has worked for HSU for seven years, teaching a number of different Economics courses, and consistently receives outstanding student evaluations. Students speak of his passion, dedication, and clarity. They admire his approachability and willingness to help. They also appreciate his command of the subject matter, broad knowledge, and ability to engage everyone in the learning experience. "Honestly, the lectures were phenomenal," wrote one student.
2020 Outstanding Students
Doug Cherry,
Psychology Graduate Student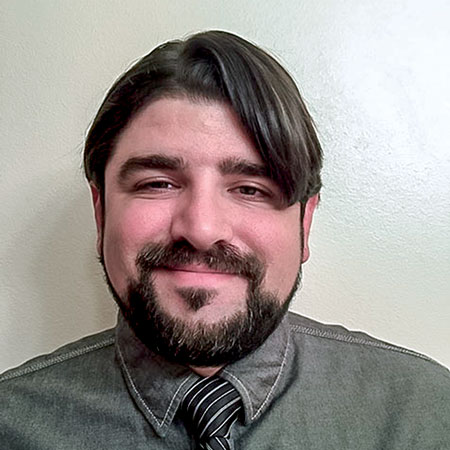 For more than a decade, Doug Cherry has been active in the psychology field as a case manager and behavior support assistant. As HSU's student council representative for the Western Psychological Association (WPA), he represented the University's interests and advocated for students at the annual council meeting. He demonstrated leadership as a graduate assistant for the Psychology department and as an officer of several academic clubs and organizations. Beyond campus, he has volunteered for the Boys and Girls Club and local school districts.
Ellen Colegrove, Child Development and Native American Studies Undergraduate Student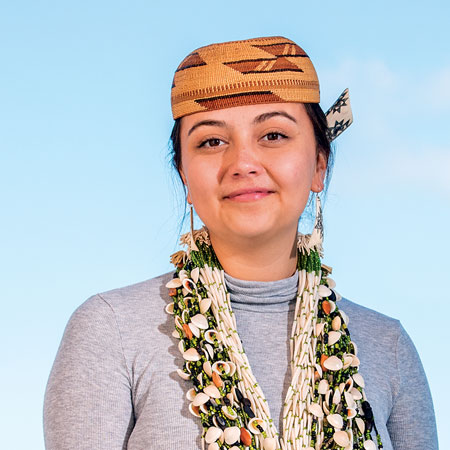 Ellen Colegrove balanced academics with community service. At HSU, she was involved with several organizations, including the Indian Tribal & Educational Personnel Program. Beyond campus, she was a major contributor of "Ka'm-t'em: A Journey Toward Healing," a book that included the testimonials of local community members. She was a mentor and leader of the Ka'm-t'em Youth Photography Project and was selected as the Ambassador for the Hoopa Valley Tribe. She has also worked for several local organizations that support Native American families, health and wellbeing, and education.
2020 Staff Recognition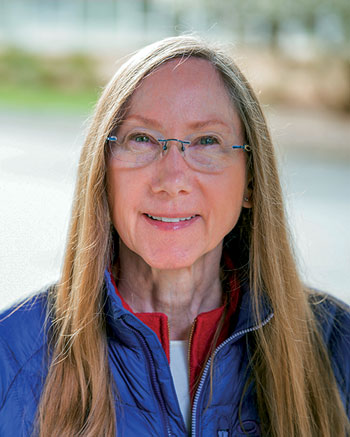 Susan Brater
Sponsored Programs Foundation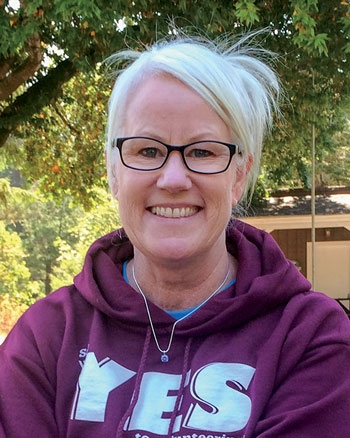 Liz Deck
Youth Educational Services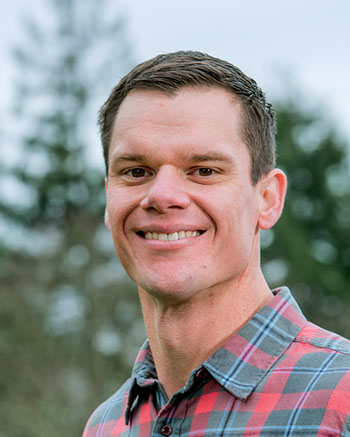 Kyle Leitzke
Academic & Career Advising Center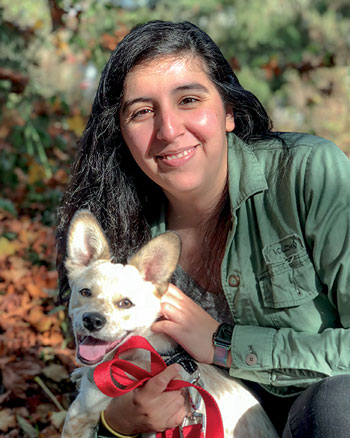 Raven Palomera
HSI Stem (Place-Based Learning Communities)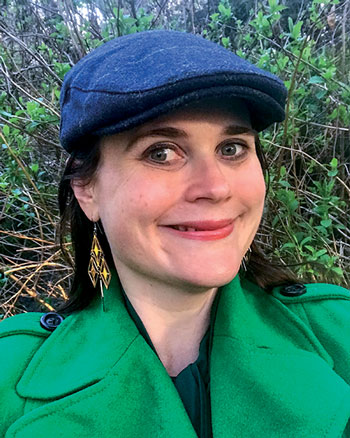 Courtney Proctor
Academic Personnel Services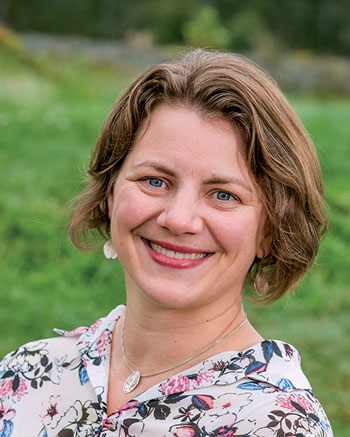 Betsy Rogers
The College of Extended Education & Global Engagement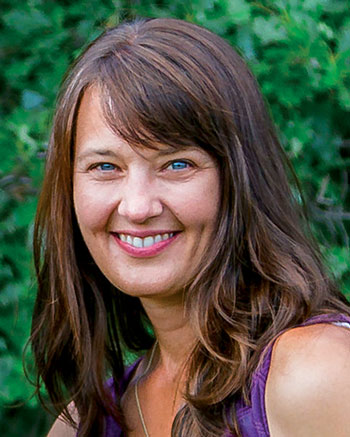 Danielle Trapkus
Environmental Science & Management and Oceanography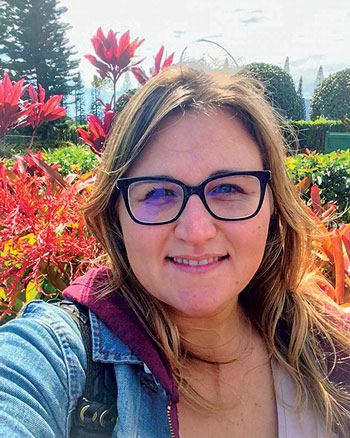 Jaime Tripp-Carter
Housing & Residence Life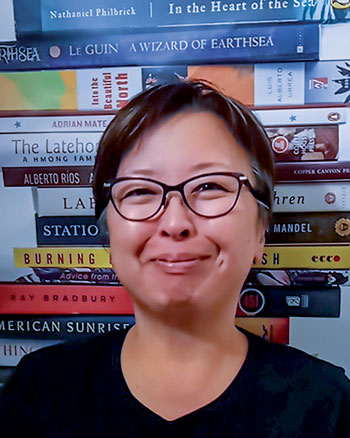 Kumi Watanabe-Schock
Library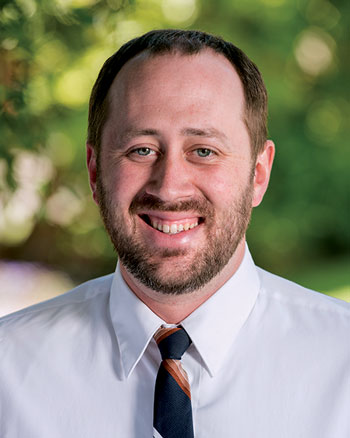 Travis Williams
Alumni Relations