From the President
---
I HOPE YOU ARE PROUD of your university. You deserve to be.
If you are a Humboldt alum, student, donor, employee, parent or family member—or maybe more than one of those—you are part of a legacy more than 100 years in the making. Over the years, you helped build a vital institution that was positioned to become California's newest polytechnic, and that earned an unprecedented state investment to make that happen.
Humboldt is providing the education that students want and that employers need.
The state invested in our shared vision for a modern polytechnic, including our demonstrated capacity to expand high-demand programs in STEM fields. The investment was also in our hands-on teaching approach combined with a strong liberal arts foundation, the access we provide to a diverse group of students, and our long commitment to environmental sustainability.
Humboldt alumni have the skills and knowledge to tackle some of the toughest challenges we face. Challenges like climate resiliency, wildfire mitigation, renewable energy, and more. They change their communities and their workplaces for the better. Frankly, the world needs more Humboldt graduates, and now it is going to be getting them.
Since receiving the state investment, we have been moving quickly to make the vision a reality. Fully 12 new academic programs are ready to launch starting in Fall 2023, meaning this year's high school seniors will be applying to those programs. We are also working to develop more student housing and will break ground soon on a new residence hall about a mile from campus. There will be more student housing on campus as well, including some right next to a planned engineering and technology building. Labs and other learning spaces will get significant upgrades, and we will build a new microgrid research facility. We also have grown our external funding for research, initiated a new international service-learning program, and are critically exploring the type of intercollegiate athletics program we desire to be in the future. Believe it or not, those are just a few of the highlights.
What we are creating, in many ways, is the campus and the community that we have always known was possible. There will be new opportunities and new innovation. More students and faculty will be testing ideas to impact the world. In the coming years and decades, I see us creating, here on the North Coast, a model global community.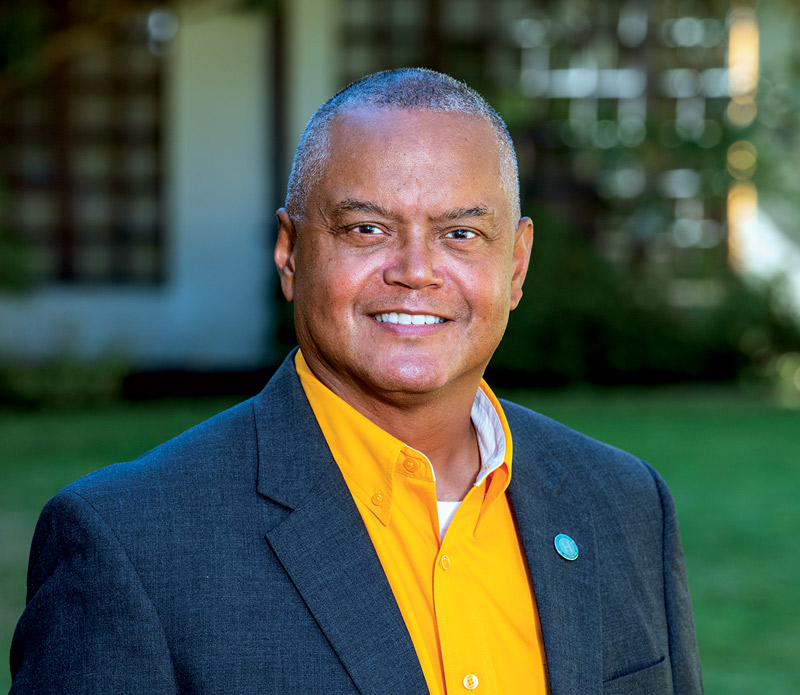 It is all very new and energizing. And yet, at heart, we remain the same university you've always known. We share a history, a commitment to helping students have a positive experience, and a connection of this unique natural environment.
We will always be Humboldt. So you may have graduated from "Humboldt State University." Or you may have worked for "Humboldt State College." Or you may look back fondly to the original days of "Humboldt State Normal School."
You are all Humboldt. And we are very proud that you are part of our incredible, far-flung, and unique Cal Poly Humboldt family.