Creating a PolyTEK
An Essay by Kaitlin Reed, Professor of Native American Studies
---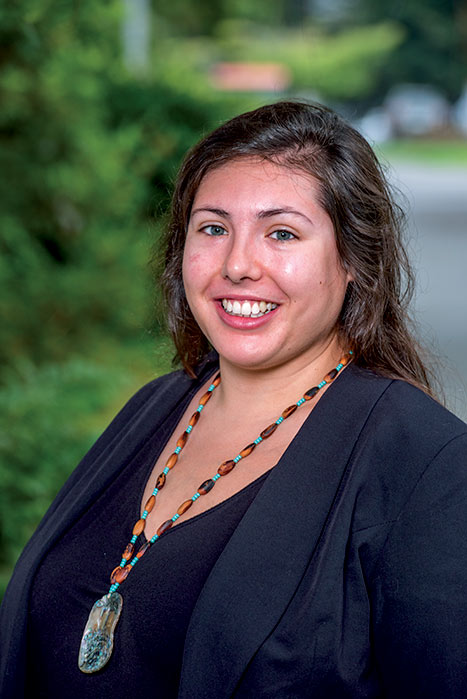 TRADITIONAL ECOLOGICAL KNOWLEDGE (TEK) has many names—Indigenous knowledge, Tribal knowledge, tribal science, Native science, Indigenous environmental science, Indigenous environmental studies. And it is central to helping solve California's environmental crisis.
TEK is broadly defined as the culmination of a millenia's worth of Indigenous environmental knowledge passed down through generations through observation and practice of spiritual understandings and interactions with the environment.
All Indigenous groups come from distinct lands, cultures, languages, worldview, philosophies, and ways of knowing with TEK systems that are tribally and geographically specific. Indigenous Peoples comprise 6.2% of the population globally and yet protect 80% of the globe's biodiversity.
Since time immemorial, Native peoples developed sophisticated ecological management regimes that promoted increased biodiversity. For example, cultural burning was a practice that prevented catastrophic wildfires while also dramatically increasing food production systems and supporting cultural practices like basket weaving.
Land theft and genocide of Native peoples by settlers contributed to the erasure and criminalization of land management practices such as fire suppression policies. The massive ecological transformation in Northern California will require Indigenous knowledge and practices to rectify.
TEK systems are diverse and rooted within specific cultural and geographical contexts. However, there are important distinctions between Indigenous bodies of knowledge and Western/colonial knowledge.
TEK is fundamentally interdisciplinary and embedded in community practices, rituals, and relationships.
It is valid in its own right and does not need to be verified or legitimized by other bodies of knowledge.
TEK adapts to reflect the dramatic changes reoccurring within Indigenous communities today.
Tribal peoples are sovereign nations and have the right to exercise self-determination over their knowledge systems. Some TEK is culturally sensitive and includes information that tribal nations may not choose not to share with researchers or universities. Simultaneously, some TEK can and should be accessed by all, including Indigenous perspectives on law, business, government, technology, health, art, history, etc. Therefore, the University needs to work in partnership with tribal nations—not extract knowledge from them.
Engagement with TEK is centered around knowledge-sharing. Other considerations include how our University is dedicated to upholding sovereignty and self-determination, and working to empower Indigenous communities and ongoing projects of land return, environmental justice, and education.
The University has consistently highlighted the importance and necessity of integrating TEK into curricula across campus. In the polytechnic prospectus—which serves as a blueprint of the University's polytechnic plans—terms like "tribe," "Indigenous," "Native American," "Indian," and TEK appear 198 times.
In 2020, the University hosted "Poly-TEK?," a discussion with distinguished author Robin Wall Kimmerer about ethically and sustainably incorporating Indigenous sciences into the University's development as a polytechnic institution. Kimmerer demonstrated the need to honor the knowledge of community partners by investing in tribal community institutions and investing in Native students, staff, and faculty.
TEK can no longer be treated as a backup plan. Indigenous peoples, knowledge systems, and philosophies must be central to environmental restoration and the urgent strategies to confront and mitigate climate change central to environmental restoration and the urgent strategies to confront and mitigate climate change.