Alumni Profiles
---
Amy Mathers

: On the Front Lines of COVID-19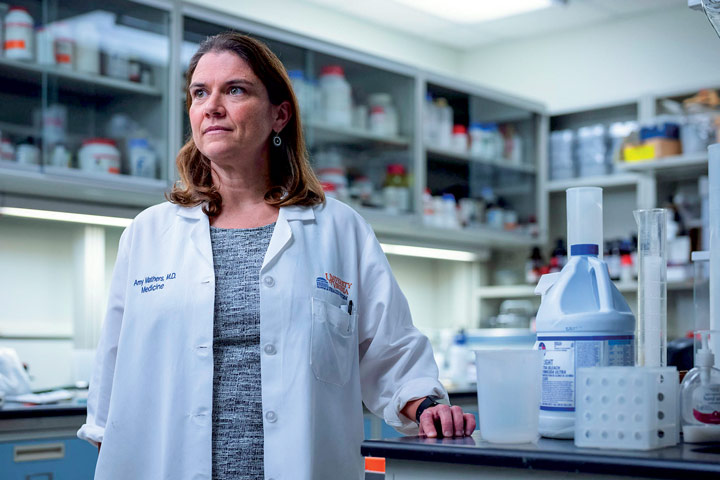 AN INFECTIOUS DISEASE PHYSICIAN with a background in wastewater analysis and epidemiology, Amy Mathers ('97, Biology) joined the country's top medical officials as they scrambled for answers in the early days of the pandemic.
Accurate and timely tests for the virus were scarce. Recalling her years of training in molecular biology at Cal Poly Humboldt, Mathers threw herself into developing a testing protocol at the University of Virginia (UVA) Medical Center, where she is the lab's associate director.
"It was like nothing I had ever been through before," recalls Mathers, who cared for patients while working to develop testing protocols.
After navigating a gauntlet of supply-chain problems exacerbated by competing guidance from the federal government, Mathers and her colleagues at UVA became the first laboratory in the state to administer tests for SARS-CoV-2 in March 2020.
She collaborated with UVA engineers to manufacture testing swabs, developed a batch testing protocol using wastewater samples from campus dorms, and dedicated her lab to whole-genome sequencing to understand COVID-19 transmission and inform public policy. For her ongoing effort and human impact throughout the pandemic, she was named UVA's Edlich-Henderson Innovator of the Year
Mathers' path to medicine wasn't a straight one. Drawn to Cal Poly Humboldt's Oceanography program, she quickly found that boats made her claustrophobic. A class with Jacob Varkey, emeritus professor of Biology, sparked an interest in genetics, along with chemistry, math, history, and wildlife.
"I loved everything about Humboldt," says Mathers, who remembers trips to the beach and hiking with college buddies she still calls friends today. "I would have stayed at Humboldt forever."
Mathers went on to attend the Loyola Stritch School of Medicine in Chicago, then a residency in internal medicine at Maine Medical Center.
"In Maine, I returned to my first love of genetics and started doing research on the bacteria that causes Lyme disease," says Mathers.
In the field, Mathers studied birds and mice on tiny rock islands off the Maine coast, using wildlife and bacteriology techniques learned at Humboldt.
"My education at Humboldt was so hands-on, it keeps returning in my career," she says.
Mathers landed in Virginia in 2006 for an infectious disease fellowship and focused on how Gram-negative bacteria, such as E. coli, were being transmitted in hospitals. "I was using molecular bacteriology techniques that I learned in the lab with Biology professors Michael Bowes and Jacob Varkey at Humboldt."
The research led Mathers to a sabbatical at Oxford University in 2014, where she learned whole-genome sequencing techniques that helped determine a significant link between wastewater and disease spread.
In addition to helping run UVA's cutting-edge medical lab, Mathers also oversees her Sink Lab, which works to understand and prevent the spread of drug-resistant bacteria. In 2020, CNN's chief medical correspondent, Sanjay Gupta, interviewed Mathers about her wastewater surveillance program. She presented her research in bacterial genetics to the World Health Organization in 2021. Her work is now focused on how to prevent drug resistance, a top priority for global public health.
Michael Lynch

: Supporting Young Men of Color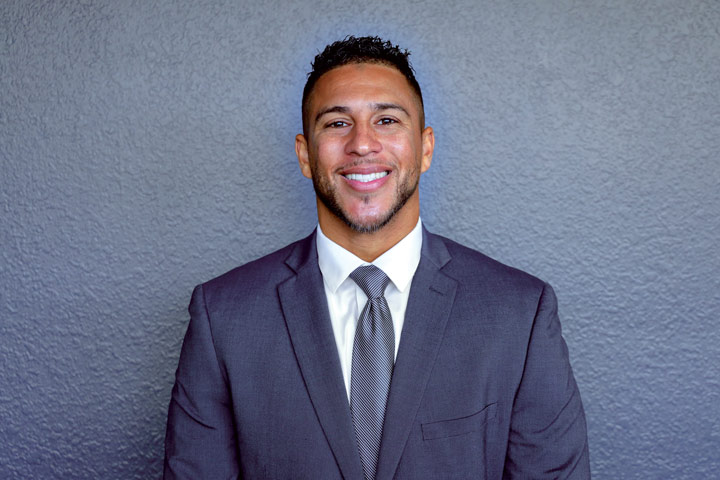 GROWING UP, Michael Lynch ('11, Business Administration) was raised by a phenomenal single father and surrounded by a loving community in his hometown of Sacramento. Still, Lynch saw too many friends and family members fall victim to a criminal justice system that disproportionately targets young men of color. Defying the odds, he was the first in his family to graduate from college. Today, as the co-founder and CEO of the nonprofit organization, Improve Your Tomorrow (IYT), Lynch is helping other young men of color achieve their dreams.
"Arriving in Humboldt was a transformative moment for me," says Lynch, who was recruited to Humboldt to play football. "The beauty of the area was majestic."
Settling into a busy schedule of practice and games, Lynch found himself immersed in the social justice issues that were baked into nearly every class. "My professors and classmates got me thinking about the purpose of my education and how to live a life of service," Lynch says. "It was a very impactful time in my life."
After graduating in 2011, Lynch headed home for an internship at the state capitol, followed by a fellowship and earning a graduate degree from Sacramento State. All of this stoked his interest in policy and community service. Lynch saw a glaring need for an organization that focused on helping young men of color get to college.
"If you walk into any classroom in America, typically the lowest-performing student is a Black or brown boy," Lynch explains. "It's not because young men of color aren't incredibly intelligent or hard-working, but it's because of a lack of opportunity or exposure. School systems have traditionally failed Black and brown boys."
Knowing the challenges that young men of color face at school, both personally and professionally, Lynch co-founded IYT in 2013 with his childhood best friend, Michael Casper. Making a long-term commitment to each student it serves, IYT works with students for 12 years, from seventh grade through college graduation and two years of fellowship.
At IYT, Lynch and his team focus on the potential "at-promise"(never using the stigmatic phrase "at-risk") young men of color have to offer the world. IYT services include tutoring, college advising, and mentorship, along with encouraging parent engagement.
IYT kicked off its dynamic program at Cal Poly Humboldt in Fall 2021. Lynch, who oversees more than 200 team members at 51 IYT school sites from Modesto to Humboldt County, is excited to serve his alma mater and connect young men of color in the community with mentorship and the opportunities afforded by education.
---
Go to improveyourtomorrow.org to learn more.
Kaitlin Yarnall

: National Geographic's Chief Storyteller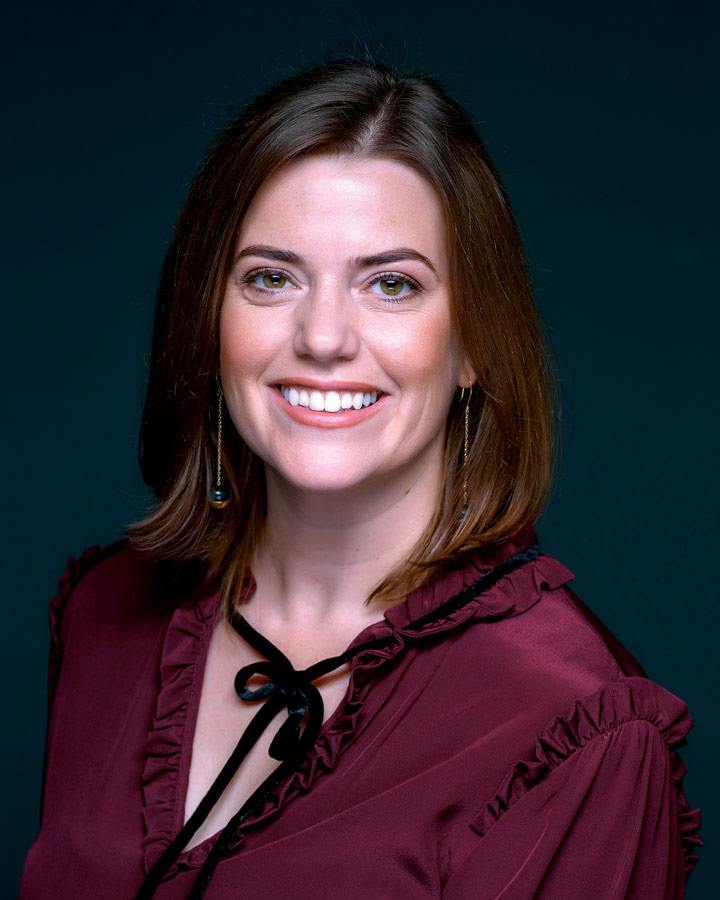 A CARTOGRAPHER BY TRADE, Kaitlin Yarnall ('05, Geography and Spanish) believes that maps are more about power and history than borders and roads. Mapping her own travels—Yarnall has crisscrossed the globe too many times to count—Yarnall's story starts at the "X" marking Cal Poly Humboldt. Today, she is the chief storytelling officer at National Geographic, where she first arrived as an intern from Humboldt's Geography department 16 years ago.
As a young person growing up in Humboldt County, Yarnall wasn't very sure of her future career plans but fell into a rhythm in her Spanish class at Eureka High School.
"It came easily to me," she recalls.
Yarnall's grandfather, Jack Yarnall, was a Humboldt Biology professor, and both of her parents are alumni. As a child, she often visited campus and Humboldt's Marine Lab in Trinidad. She fondly remembers adventures at the beach and forest with her family. After graduating from high school, Yarnall's transition to Humboldt was a natural fit.
Yarnall continued to study Spanish literature, spending a semester abroad in Quito, Ecuador.
"It was so valuable to gain a different cultural perspective as a college student," she remembers. "My experiences at Humboldt definitely sowed seeds for the work I'm doing today."
Returning from Ecuador to Arcata, Yarnall stumbled into a Geography class during her junior year. Fascinated by the blend of art and science in mapmaking, she went on to graduate as a double major in Geography and Spanish.
"The world makes sense to me through a geographic lens," Yarnall explains.
At the time, the Geography department could nominate one student each year for a three-month internship at Nat Geo. Yarnall was the 2005 pick. She packed her bags and headed to Washington, D.C.
"My education in cartography at Humboldt was so hands-on that it helped give me the confidence I needed at National Geographic to dive in and start making maps," Yarnall says.
She also remembers how environmental sustainability and social justice were "in the water" at Cal Poly Humboldt. In particular, Yarnall vividly recalls the September 11 attacks happening while she was sitting in class.
"An open-minded college campus was one of the best places to be, emotionally and intellectually, during 9/11," she says.
For Yarnall, it was a formative lesson in learning to explore a complex world and in the power of listening, which she says is a crucial skill for a cartographer.
"Maps are a powerful narrative tool to understand how the world is changing," Yarnall says. "Layers of information can tell a very different story."
As a former senior editor at National Geographic's world-famous magazine, Yarnall has traveled with the world's most talented photographers. She has sat with mountain gorillas in Rwanda, watched get pulled from the earth in archaeological digs, and helped DACA Dreamers document their stories.
"It's the quieter moments," she says, "that help you see the world in a more expansive way."
Cal Mukumoto

: Oregon's Official Forester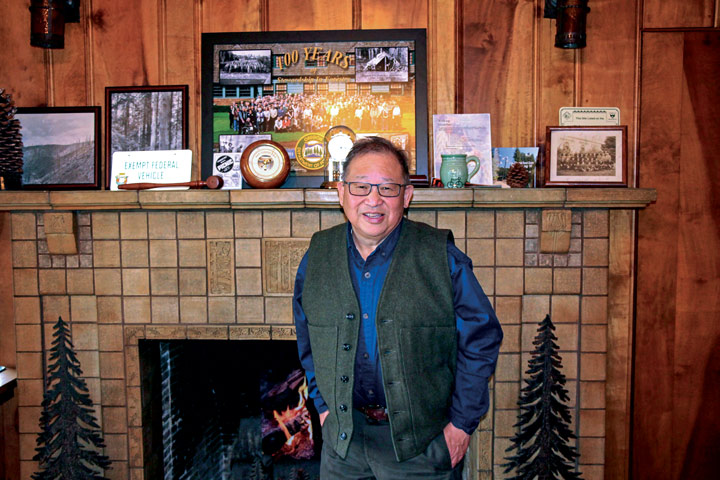 "I'M NOT A PURE FORESTRY GUY."
So says Cal Mukumoto ('77, Forestry), who was appointed Oregon State Forester last year. "I've had a varied career, and for me to be in this position is a surprise."
That Mukumoto leads hundreds of employees of Oregon's Department of Forestry and helps manage 745,000 acres of state forestlands is not what one might expect of a kid from Los Angeles whose passion in high school was not trees, but breeding fish.
Mukumoto headed to Humboldt to pursue a degree in Forestry. He was awestruck by the stunning surroundings of the North Coast.
"We had to go out into the forest to do stadia measurements for one Forestry class. It was pouring rain, and I was wearing a poncho and a hard hat. I remember looking at a classmate and they were dripping water," he says. "Humboldt is a jewel of higher education. We had fun in the outdoors, and we learned from the outdoors, which was one giant laboratory."
He also appreciated learning from multiple disciplines.
"You're supposed to be studying Forestry, and you think you're just studying about trees. But you're also exploring economics, engineering, ecology, and biology," he says.
After graduation, he earned an M.B.A. from the University of Washington. Since then, his career has spanned public and private industries, from working for a lumber mill to serving as a general manager for a tribal government to being a forester for the state of Colorado. Along with serving on various forestry-related boards, he has also built strong ties with Native American communities and served on the boards of six tribal enterprises.
His wide range of experiences has prepared him well for a highly complex role that sits at the nexus of natural resource sustainability and environmental justice. It requires leadership, business sense, forest management expertise, and the ability to collaborate with people who are culturally and financially impacted by forestry policies.
Mukumoto's job is made more complex by the alarming surge in wildfires throughout the West over the last few years.
"Time is of the essence. Nature is out of balance from 100 years of fire suppression policies, forest management decisions, and climate change. We can't just introduce prescribed fires and let it burn—we need to start managing forests in such a way they can be more resilient," he says.
Mukumoto wants to further that mission by supporting his department's core values of diversity, equity, and inclusion. He says that taking into account the perspectives of people from all backgrounds is good for the future of Oregon.
"Forestry issues are quite complex with many stakeholders," he says. "But by including a wider range of voices from underserved communities, we may find new services and solutions for all Oregonians."