Recognizing the achievements and contributions of the Lumberjack community
---
2021 Distinguished Alumni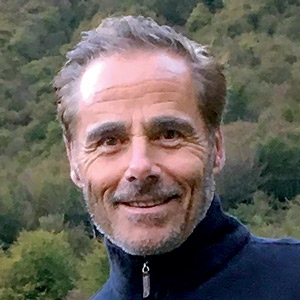 Rich Casale ('75, Natural Resources Management) has spent more than four decades protecting California's natural resources and agricultural industry. He worked for the USDA Natural Resources Conservation Service as a district conservationist for 43 years until his retirement in 2017. Following retirement, he worked as an NRCS wildfire restoration contractor, assisting California communities recovering from devastating wildfires. He has also written numerous technical articles and publications.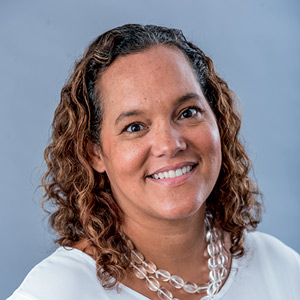 Heidi Moore-Guynup ('98, Psychology, '00, M.A. Psychology) has served the students and families of Humboldt County for two decades. In 2017, Moore-Guynup was named assistant superintendent of educational services with the Humboldt County Office of Education, before becoming superintendent of the McKinleyville Union School District. She serves on the Cal Poly Humboldt Foundation Board, the President's Community Advisory Committee, and the College of Professional Studies Advisory Board.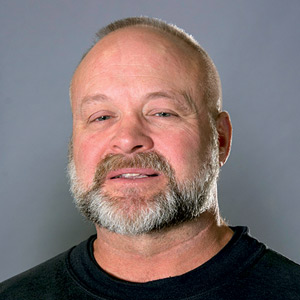 Drew Petersen ('91, Physical Education) began the strength and conditioning program for Cal Poly Humboldt's Athletics department in 1991 and is responsible for the design and implementation of the strength-and-conditioning program for all sports. Petersen has coached 55 strength and conditioning All-Americans and mentored strength-and-conditioning coaches throughout the years who have gone on to positions at NCAA Division I, II, and III schools and the NFL.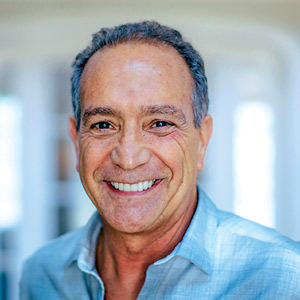 Robert Romano ('95, English, '96, M.A. English) is the co-founder and CEO of BookheadEd, featuring the online language arts curriculum StudySync, which develops and publishes English language arts curricula and provides multimedia exercises, lessons, and other materials. In less than 10 years, the company has established a major foothold in classrooms across the nation. Today, over 3 million students and teachers use StudySync daily.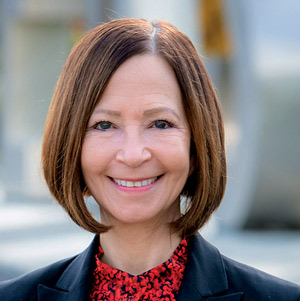 Cathy Sandeen ('76, Speech Com-munication) is the president of California State University, East Bay. Sandeen earned a Ph.D. in communications from the University of Utah and a Master of Business Administration degree from the UCLA Anderson School of Management. She was named an American Council on Education Fellow in 2010-11. Sandeen was chancellor of the University of Alaska Anchorage from 2018 to 2020.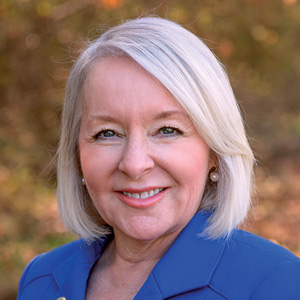 Lynnette Zelezny ('79, Psychology, '81, M.A. Psychology) became the first woman president of California State University, Bakersfield in 2018. In 2020 Zelezny was recognized as the Robert C. Maxson President of the Year by the California State Student Association. Zelezny has a Ph.D. in Applied Social Psychology from Claremont Graduate University and an M.B.A. with distinction from the Craig School of Business at Fresno State. Zelezny also served for 30 years at Fresno State in various leadership roles that included provost and associate provost.
Distinguished Faculty
2021 Recipients
Excellence in Teaching Award—Lecturer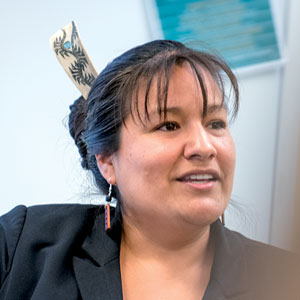 Environmental Resources Engineering instructor Lonny Grafman is known for his commitment, his humanity, and his positive impact on students.
Outstanding Professor Award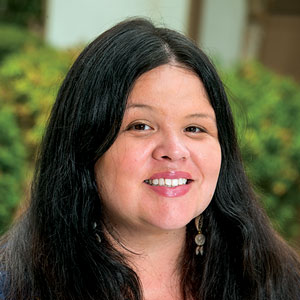 Botany Professor Frank Shaughnessy has been instrumental in the development of two successful learning communities. He also helped establish Humboldt's reputation as a leader in innovative and inclusive STEM education.
Excellence in Teaching Award—Tenure Track Faculty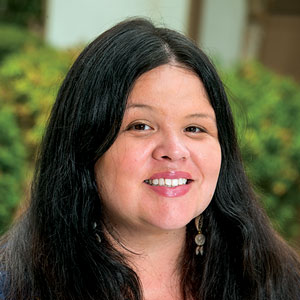 Criminology & Justice Studies Professor Michihiro Clark Sugata is praised for his commitment to justice, learning, and the campus community.
2022 Recipients
Excellence in Teaching Award—Tenure Line faculty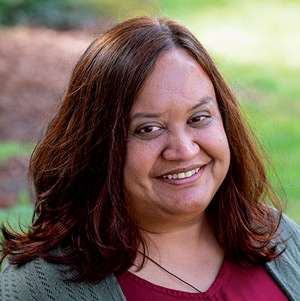 Child Development Professor Meenal Rana's dedication to teaching shows in her scholarly work, service, and collaborative partnerships.
Excellence in Teaching Award—Lecturer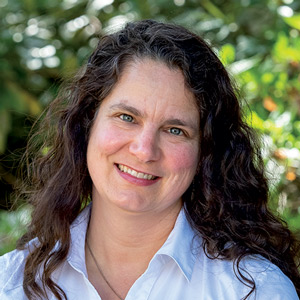 Mathematics instructor Sonja Manor excels at closing the equity gap in the Math department's supported courses, which serve some of the University's most vulnerable students.
Scholar of the Year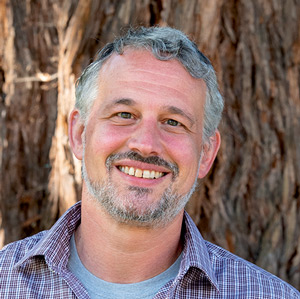 Forestry Professor Jeff Kane's work has been centered around forest and fire ecology, including advancing fire and forest science and informing better management of fire-prone ecosystems.
2021 Scholar of The Year Awards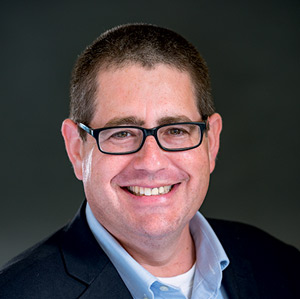 Psychology Professor Chris Aberson is a Psychology professor, nationally recognized social psychologist, and statistical methods researcher.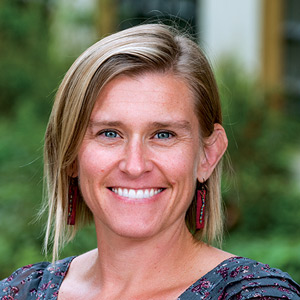 Environmental Studies Professor Sarah Jaquette Ray has risen to prominence in the climate justice movement. Ray's book, "A Field Guide for Climate Anxiety: How to Keep Your Cool on a Warming Planet," addresses climate grief that young people face today.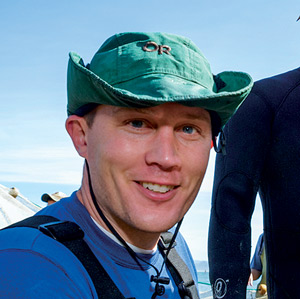 Fisheries Biology Professor Andrew Kinziger co-authored a ground-breaking paper on the genetic control of life history traits in Chinook salmon.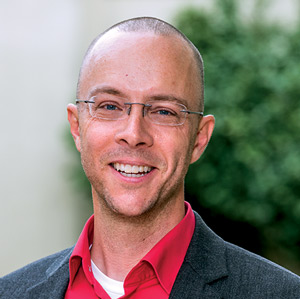 History Professor Benjamin Marschke has established a reputation as a leading expert in early modern German history.
Outstanding Students
2021
Outstanding Student of the Year (Academic)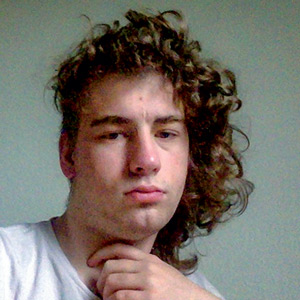 Seth Mattingly ('21, Music) performed in every major musical group available on campus including the jazz orchestra, jazz combos, wind ensemble, calypso band, percussion ensemble, and the University Singers. In total, Seth participated in 27 semesters of performances by contributing to multiple groups each semester. As comfortable playing jazz as performing with classical and chamber ensembles, Mattingly has also shone as a marimba, timpani, drumset, snare drum, and multiple percussion soloist. Featured in numerous Music department recitals, including the prestigious honors recital, Mattingly's professional commitment to music was consistently on display. Anaccomplished composer, Mattingly brought a passion for scholarship and performance when composing original music. Always the "go to" musician on campus when anyone needed a talented player, Mattingly was also an informal mentor in the Music department, offering peers guidance and support on coursework and music theory.
Outstanding Student of the Year (Co-curricular)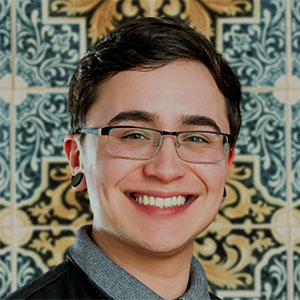 Roman Sotomayor ('21, Philosophy and Religious Studies) was an insightful student with an admirable work ethic and unwavering commitment to his peers and social justice on campus. An active member of the student body, Sotomayor sat on several Associated Students (A.S.) committees and chaired the Diversity, Equity & Inclusion committee. Among his passion projects was helping to develop the Student Legal Lounge, which offers free legal services to all students, and advocating for the Trans, Gender Non-conforming, Non-binary Task Force. He brought a justice-driven perspective to issues like sharps disposal and antiracism on campus. During virtual instruction, Sotomayor worked closely with faculty and staff to humanize online learning and increase accessibility for remote learners. A resourceful organizer and advocate dedicated to social justice, Sotomayor's positive, can-do attitude reflects the University's mission and dedication to students' success.
2022
Outstanding Student of the Year (Academic)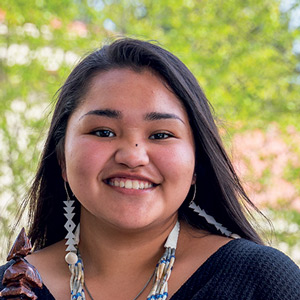 William Randolph Hearst Scholar Julia Jones (Sociology & Native American Studies) is committed to community service and working for various projects that serve Native American youth. She also has demonstrated a wide spectrum of knowledge about Native American history and contemporary issues throughout her work. She has been an indispensable teaching assistant for Native American Studies, helping students navigate their first year of school and providing opportunities for students to further engage with Native American Studies curriculum by leading discussions and contributing to their classroom experiences. Jones led group discussions at Graton Rancheria's online writing camp for Native youth, who wrote personal essays designed to educate people about Native American history. Jones has also mentored and tutored Hoopa Valley High School math students and created activities as a summer youth worker for Hoopa Valley Child Development.
Outstanding Student of the Year (Co-curricular)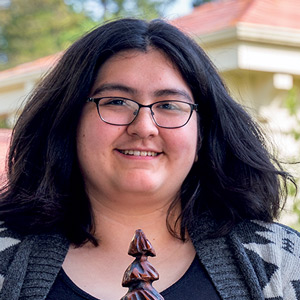 An enrolled Hoopa tribal member (also Yurok/Karuk), Princess Jincton Colegrove (Environmental Studies) has been a mentor at Two Feathers Native American Family Services, a camp planner for Hoopa Tribal Education, an intern for Hoopa Tribal Fisheries, and a guest speaker for the Humboldt County Department of Health & Human Services. She has been a senior park aide and interpreter at Sue-meg State Park, where she has taught visitors about Native history and uses of the land. Her commitment to Humboldt has been demonstrated through her work with the Department of Child Development department on an ACEs Aware grant and the Ka'm-t'em Speaker Series, as well as her participation in Indian Teacher & Educational Personnel Program and curriculum programs for youth. She was an invited speaker for "Hidden Heroes of the Environment," an environmental speaker series hosted by Wade Crowfoot, California's Secretary of Natural Resources
Staff Recognition
Job titles are based on recipients' positions at the time they were recognized.
2021 Recipients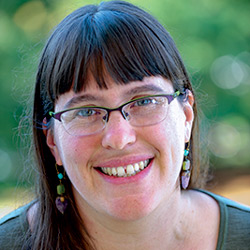 Yvonne Doble
Director Social Work
Field Education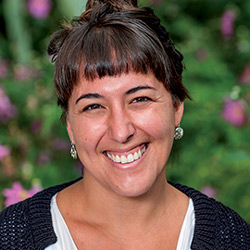 Michele Miyamoto
Tutorial Coordinator
Learning Center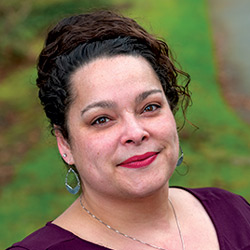 Amie Rodriquez
Administrative Support Coordinator
Testing Center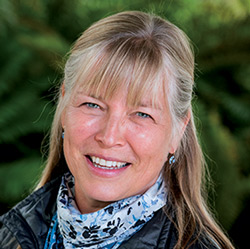 Karen Selin, MD
Center Physician
Student Health & Wellbeing Services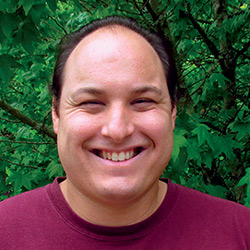 Michael Serrano
Lead Custodian
Facilities Management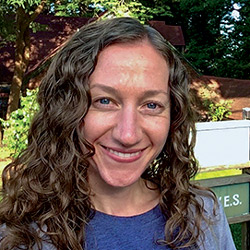 Melea Smith,
Coordinator, Youth Educational Services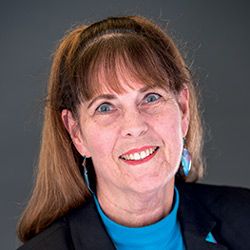 Annette Troxel
Budget Analyst
College of Professional Studies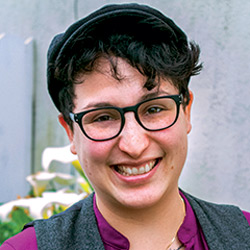 Corrina Wells
Coordinator and Lecturer
School of Education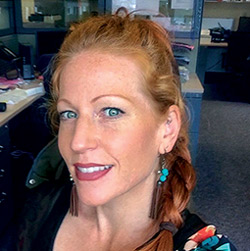 Sabrina Zink
Risk Management Specialist
Risk Management & Safety Services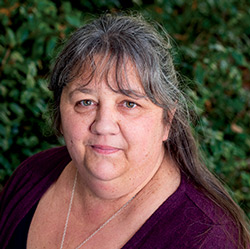 Marlette Grant-Jackson Coordinator, Native American Center for Academic Excellence/Indian Tribal & Educational Personnel Program
2022 Recipients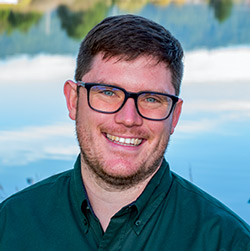 Alexander Bippus
Premedical and Biomedical Pathways Coordinator, Indian Natural Resources,
Science & Engineering Program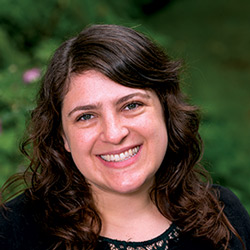 Jessica Citti
Writing Specialist / Writing Studio Coordinator
Learning Center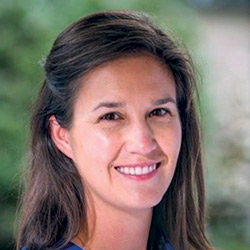 Kristina Hunt
Career Advisor
Academic & Career Advising Center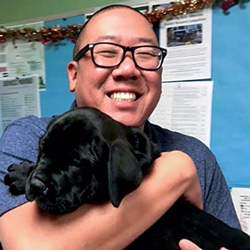 Rob Keever
CARE Services Coordinator
Dean of Students Office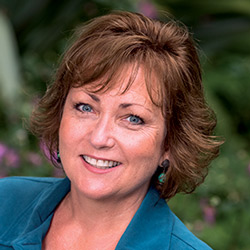 Pamela Kirschner
ASC II/Office Manager
Student Life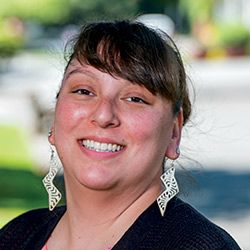 Samantha (Sammi) Martinez
First-Year RAMP Coordinator
Retention through Academic Mentoring Program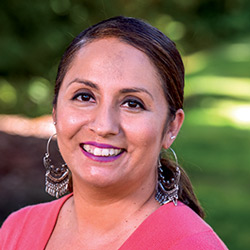 Nora Montoya
Career Advisor
Academic & Career Advising Center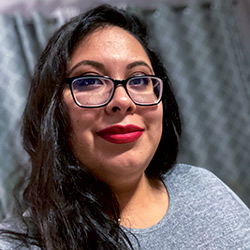 Janeth Serrano
Financial Aid Counselor
Financial Aid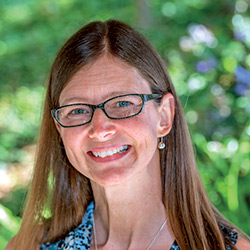 Laura Sullivan
Clinical Laboratory Scientist II
Student Medical Services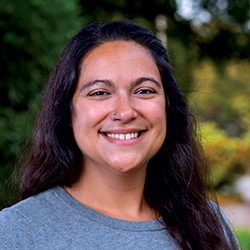 Nicki Viso
Program Analyst and Clery Coordinator
Title IX & Discrimination, Harassment, & Retaliation Prevention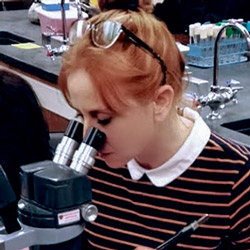 Susan Wright
Biology Stockroom Manager
Biological Sciences
President's Distinguished Service Awards
Cal Poly Humboldt President Tom Jackson, Jr. recognized the accomplishments of six honorees for their meritorious contributions to the University and community.
2021 Recipients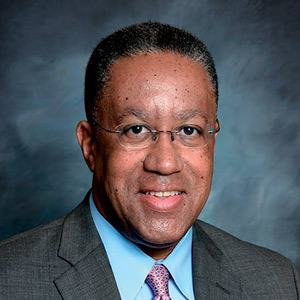 Loren Blanchard, president of the University of Houston-Downtown, is the former executive vice chancellor for Academic and Student Affairs at California State University. During his tenure at CSU, Blanchard supported Cal Poly Humboldt's efforts to become a polytechnic. He also helped implement CSU's groundbreaking Graduation Initiative 2025, an ambitious effort to increase graduation rates for all students while eliminating equity gaps and preparing students to meet California's workforce needs.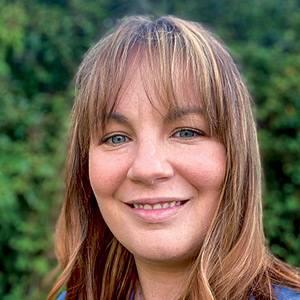 Emergency Coordinator and Director of Risk Management & Safety Services Christina Koczera has worked in the field of emergency management and risk analysis for more than two decades. She brings with her the partnerships from the federal, state, and local levels she has built over two decades. She has responded to several nationally declared disasters including 9/11. She is the recipient of the Presidential Lifetime of Service Award. She has guided the campus through unprecedented emergencies, including the pandemic.
2022 Recipients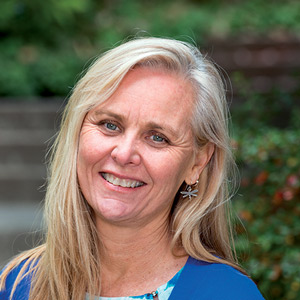 Eileen Cashman ('84, Environmental Resources Engineering), professor and chair of the Department of Environmental Resources Engineering at Cal Poly Humboldt, has 25 years of experience teaching environmental engineering courses. Cashman worked in Electric Resource Planning at PG&E, the U.S. Geological Survey, the Wisconsin Energy Conservation Corporation, and James Madison University. She is currently a co-lead for the Polytechnic Curriculum & Academic Programs Working Group with Provost Jenn Capps, and has been instrumental in helping the University plan and launch 27 new polytechnic programs, which will be implemented by 2029.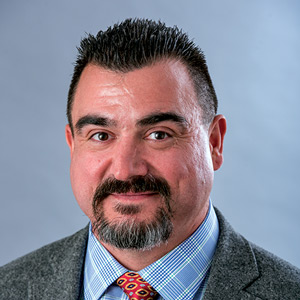 Jason Ramos ('98, Kinesiology, '14 M.S. Kinesiology) is a Tribal council member for Blue Lake Rancheria, liaison for matters of education, energy, and economic development, and Tribal administrator. He has been committed to advancing tribal strategy, policy, programs, and investments in infrastructure and economic enterprise in collaboration with other tribes, as well as federal, state, and local governments and agencies. He supports University research through his Jason M. Ramos Endowment for Kinesiology Research and stewardship of the Blue Lake Rancheria Fellowship for Clean Energy Studies at the Schatz Energy Research Center.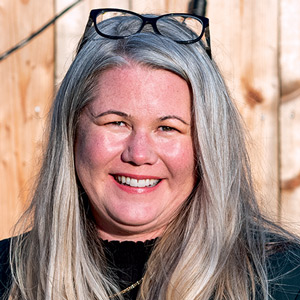 Nichole Muñoz-Murillo serves as deputy legislative secretary in the Office of Governor Gavin Newsom. She advises on legislation impacting childcare, K-12, and higher education. Before joining the Administration, Muñoz-Murillo served as assistant vice chancellor of Advocacy & State Relations (ASR) for the California State University. During her tenure at the ASR office, she was the architect of several award-winning advocacy campaigns. She has been a staunch supporter of Cal Poly Humboldt, and in her role at ASR, she helped build support at the state level.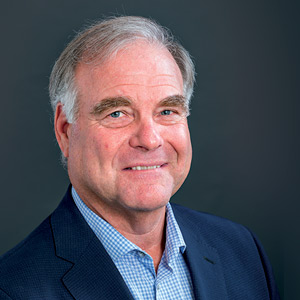 Gary Rynearson ('78, Forest Production Management), a Forestry instructor, was the president of the Natural Resources Management Corporation for 20 years. He was appointed to the Board of Forestry and Fire Protection by governors Gray Davis and Arnold Schwarzenegger. As a manager for the Green Diamond Resource Company, he helped pass legislation that allowed for thinning of North Coast forests and supported the reintroduction of the California condor in the lower Klamath-Redwood Creek area. He has also directly impacted the development of an entire generation of forestry graduates.
President's Distinguished Service Awards
Cal Poly Humboldt President Tom Jackson, Jr. recognized the accomplishments of six honorees for their meritorious contributions to the University and community.
2021 Recipients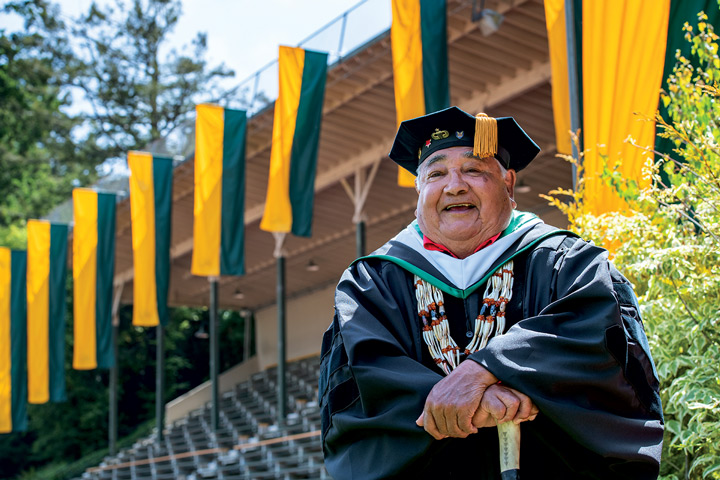 Walter James Lara, Sr. is a respected spiritual leader and wisdom keeper of the Yurok Tribal people and recognized as a Native cultural and political luminary among Tribal Nations throughout California.
"I will always be thankful for the choices that Walt and others like him made to hold on to and outspokenly protect the ceremonial places, the Yurok values, and expertise in so many areas of Yurok life and ceremony," Yurok Education Department Director Jim McQuillen says. "I am even more grateful for his tireless efforts to pass on the knowledge that he learned from his elders and how he continues to teach, share, and work with the next generations."
Lara has invested in establishing and nurturing partnerships with Cal Poly Humboldt. As a forester for the Yurok Tribe, Lara and his team guest-lectured in the Department of Forestry & Wildland Resources for several years. He has guest-lectured on topics such as Native American art of the North Coast and environmental justice.
Lara is actively involved in student-led activities on campus such as American Indian College Motivation Day, California Indian Big Time & Social Gathering, and Indigenous Peoples Week. He is an advocate of higher education, and his children have earned degrees from Humboldt.
Those who know Lara say that "his body of work has influenced generations of scholars, leaders, and community members across social, cultural, political, and governmental spheres." Lara's contributions to the Yurok Tribe, surrounding community, and Cal Poly Humboldt epitomize meaningful, life-long service that represents the mission of California State University.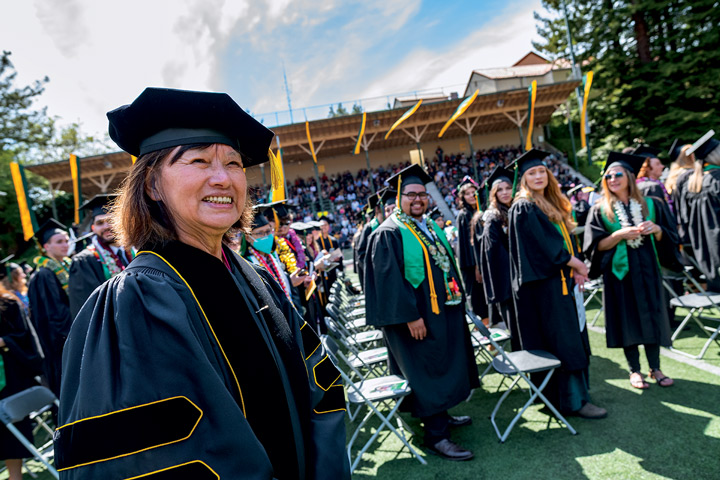 Betty Kwan Chinn is a local philanthropist and hero for her work helping the homeless.
In 2010, Chinn was awarded the Presidential Citizens Medal, the second highest civilian honor in the country, by then-President Barack Obama, who praised her effort and success in "renewing America's promise by serving those in need."
Chinn was 7 when her family was violently forced from their home in China during Mao Zedong's Cultural Revolution. She endured untold physical and mental abuse, torture, and near starvation until she escaped to Hong Kong four years later. After emigrating to the United States, she took refuge with relatives in California, later marrying retired Humboldt Physics Professor Leung Chinn and raising two sons in Eureka. One day when she noticed that one of her son's classmates was living out of the family car, Chinn started sending extra food to school for the family, and her service to the community began.
Today, the Betty Kwan Chinn Homeless Foundation consists of Chinn's Day Center, offering transitional housing and employment and family services; Betty's House, a 32-bed family shelter; Betty's Blue Angel Village, a temporary housing shelter built from shipping containers; Betty's Annex, a women and children's center that opened during the pandemic; Betty's Showers, a public shower facility; and Betty's Blue Angel Outreach, which provides wraparound services for hard-to-reach individuals in need of specialty services.
Chinn is a visionary leader and an inspiration to the entire Humboldt community. She calls every day an opportunity to give back, a gift in itself.