Image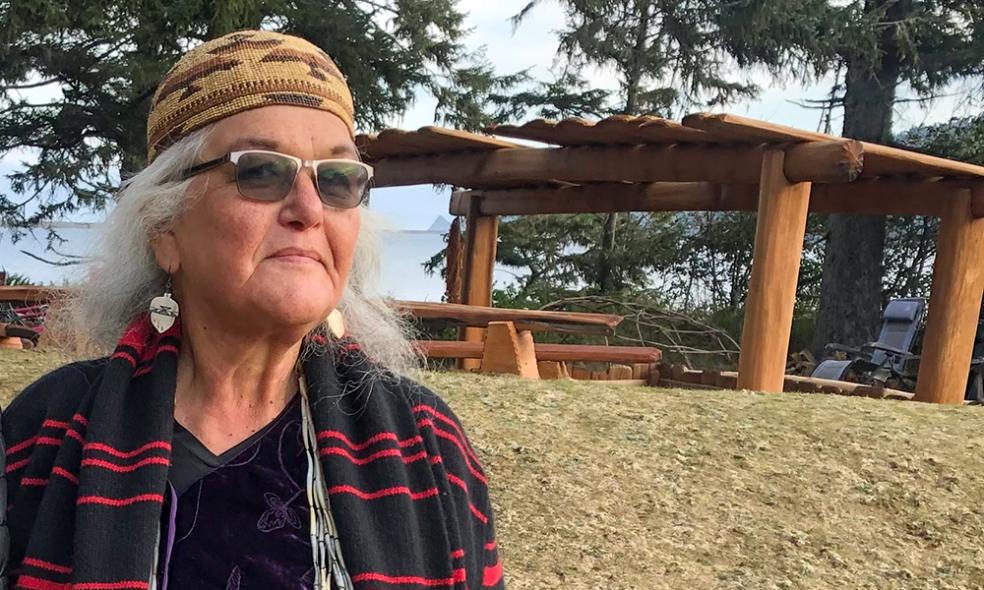 Cal Poly Humboldt's Altruistic Behavior Institute, which began as the home for Sam and Pearl Oliner's pioneering research on characteristics of people who rescued Jews and other persecuted people during the Holocaust, will turn 40 this year.
A series of "Conversations on Altruism" will celebrate the anniversary. These public conversations will join seasoned academics, researchers, practitioners, and educators with a new generation of those interested in possibilities for doing good. Noted invitees include Lois Risling, Shaunna McCovey, and Loren Me'-lash-ne Bommelyn.
The Institute was recently provided support from the Cal Poly Humboldt's Office of Research & Sponsored Programs to create an archive of hundreds of hours of the Oliners' interviews with people who rescued Jews during the Holocaust, along with their collection of interview transcripts and other data that formed their internationally recognized scholarship on altruism, compassion, forgiveness, heroism, and reconciliation.
Born in Zyndranowa, Poland in 1930, Sam survived the Holocaust with the help of a Polish family who risked their lives to save him. After the war, Sam immigrated to England, then to New York City. He fought in the Korean War and received the Bronze Service Star, National Defense Medal, and Presidential Unit Citation for his service. Sam and Pearl married 1956, then pursued their Ph.D.s at UC Berkeley before becoming professors at Humboldt. 
After the Oliners retired from Humboldt, the Altruistic Behavior Institute shifted toward altruism-related projects. This started with a community-driven effort focused on serving people dealing with homelessness and has gone on to include projects aiming to raise awareness about the persistent threat of nuclear weapons, improving outcomes for people who engage in panhandling, training for providers on opioid overdose prevention and intervention, integration of behavioral health into primary health care settings, and a podcast about parents caring for young children during the early months of the COVID-19 public health emergency.
Pearl Oliner passed away in February 2021, and Sam Oliner died in November of the same year.
"The purpose of the Altruistic Behavior Institute has always been to seek out ways to enhance altruism and prosocial behavior in society," says Ronnie Swartz, director of the Altruistic Behavior Institute. "The upcoming Conversations on Altruism celebrate 40 years of doing good, even amidst persistent suffering. This year's guests have valuable wisdom to share with diverse audiences about struggle, hope, and renewal."
Conversations on Altruism event series
The public is invited to hear live Conversations on Altruism this fall, winter, and spring. These free events do not include audience Q&A but are opportunities to collectively bear witness to inspiring and learned stories and participate in testimonial justice. Professors Maral Attallah and Ronnie Swartz invite you to join:
Lois Risling—Saturday, Sept. 24, 12 p.m., in Goodwin Forum.

Lois Risling is a community leader, elder, Medicine Woman, and educator. She spent more than 20 years at Cal Poly Humboldt, first as the director of the Indian Teacher Education Personnel Program, and then as the director for the Center for Indian Community Development. She was an instructor working with future educators on best practices for classroom teaching and is a well known advocate for Native American sovereignty. She is a member of the Hoopa Valley Tribe and is also Karuk and Yurok. 

Shaunna McCovey—Tuesday, Nov. 15, 4 p.m., in the Native American Forum (BSS 162).

Shaunna Oteka McCovey is currently the director of Governmental Affairs at Resighini Rancheria. Shaunna has worked for Tribal Governments, environmental non-profits and the Federal Government, where she negotiated compacts with Tribal nations. She has also been an associate professor at Cal Poly Humboldt. Her poems and essays have appeared in magazines, anthologies and online journals. Her poem "I Still Eat All of My Meals with a Mussel Shell" appears in the 2020 anthology,

When the Light of the World Was Subdued, Our Songs Came Through

, edited by U.S. Poet Laureate, Joy Harjo. McCovey is Yurok and Karuk and a member of the Yurok Tribe.

Loren Me'-lash-ne Bommelyn—Friday, Feb. 3, 3 p.m., in the Native American Forum (BSS 162).

Loren Me'-lash-ne Bommelyn was born in 1964 into Federal Termination that ravaged the Dee-ni' social fabric and stalled their cultural cognition heightened by spiritual interference. He took part in the linguistic and cultural revitalization, and the Federal Restoration of the Tolowa Dee-ni' Nation. Me'-lash-ne developed fluency as an author of the Tolowa Dee-ni' language. His generation was the first to attend the university and permeate the Cultural Glass Ceiling. He completed his teaching credential in 1980 and became the first credentialed Indian Language teacher in California. He returned home to teach Tolowa, Art, Biology, and Social Studies in the public school system. His lifelong intention is to assist in the restoration of the Dee-ni' Race to thrive as Lhaa-'i' Xvsh, A Humankind Member of Mother Earth.
Free copies of Sam Oliner's book What Kind of Future Will Our Children Inherit? will be available to the first 15 attendees and available for purchase. Disability accommodations are available to attendees.