Image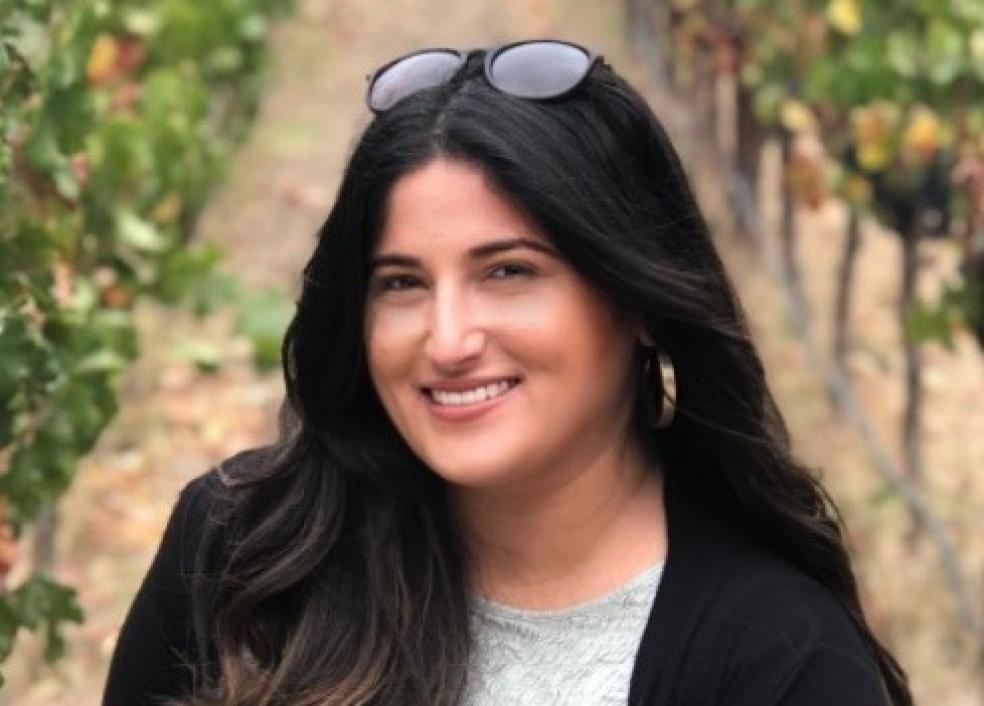 Playing video games was always a way for Jade Takimoto-Soriano ('16, International Studies) and her family to connect and spend time together. Her love for video games has come full circle as she is now the recruiter of diversity and Inclusion at Bad Robot Games, a video game company founded by renowned filmmaker J.J. Abrams, who made films like Star Wars: The Force Awakens, Mission Impossible, and Star Trek.
As the sole recruiter for a team of 62 people, Takimoto-Soriano takes on a lot of responsibility to ensure that she brings in the right candidates for various roles related to game development, marketing, finance, and more.
"Working for this company has been a fantastic experience. I am the first point of contact for most applicants and am tasked with sourcing talented, diverse candidates through online networking platforms like LinkedIn. It's important to us to have a diverse and inclusive team, so I'm constantly seeking connections with potential candidates from various backgrounds within the video games industry. In an industry that historically hasn't had much opportunity for diversity, I'm honored to be a part of a company whose mission is to change this," Takimoto-Soriano says.
Her unique blend of cultural sensitivity, language proficiency, and empathy developed during her years at Cal Poly Humboldt has made her an invaluable asset to the larger gaming community.
When she was a child, Takimoto-Soriano and her mom traveled to Spain, and once she arrived, she felt enamored visiting a different country. Her fascination with international travel and cultures led her to pursue a degree in what was then called Interdisciplinary Studies with an emphasis on international business. The program would later evolve into the International Studies department.
Cal Poly Humboldt offered Takimoto-Soriano more than just academic lessons. It provided an environment where she felt safe, supported, and encouraged to step out of her comfort zone. She remembers the department's camaraderie, where she formed close relationships with peers who shared her passion for exploring diverse cultures.
The small class sizes allowed for personalized interactions with professors like Alison Holmes and Rosamel Benavides-Garb, now the associate vice president of the Office of Diversity, Equity, and Inclusion. Jade's experience in various departments across the campus, including the World Languages & Cultures Department, International Studies Department, and Center for International Programs, equipped her with invaluable networking and relationship-building skills.
After graduating, Takimoto-Soriano taught English for a year abroad in Seville, Spain. Immersed in the language and culture, she gained a newfound sense of fearlessness, and this experience would prove instrumental in her future career.
"Living in Spain was one of the best years of my life. It was a unique experience that I doubt I can ever recreate. The timing was perfect, setting me up for success when I returned home to start my career. Overall, it was a life-changing experience that I will always cherish," Takimoto-Soriano says.
After returning from Spain, she became a student advisor at the Academy of Art University in San Francisco, guiding aspiring artists in animation, visual effects, and game development. This role allowed her to utilize her cross-cultural skills and solidified her interest in the gaming industry.
Her professional journey led her to Sony PlayStation, where she started as an associate talent sourcer and was later promoted to recruiter. Her ability to source diverse talent is especially critical as the industry strives for greater inclusivity. After working at PlayStation, she took on a pivotal role as the recruiter of diversity and inclusion at Bad Robot Games.
Reflecting on her trajectory from the Art Academy to Bad Robot Games, Takimoto-Soriano attributes her success to her time at Humboldt. The International Studies department and inspiring faculty members played a significant role in her personal growth, nurturing her cultural understanding and interpersonal skills.
"Humboldt is where I became an adult. Being so far away from home, I felt isolated from the outside world, but this allowed me to focus on my personal growth. Making friends who were also first-generation students like me made a huge impact during college. They were the support system I needed to help me succeed. My experiences living independently, both at Humboldt and abroad in Spain, taught me to be fearless and that I could tackle any obstacle," Takimoto-Soriano says. "These experiences were the building blocks for my career trajectory, from education to the entertainment industry. Humboldt will always be a part of me and my story."
Photo: Jade Takimoto-Soriano's journey from studying International Studies at Cal Poly Humboldt to becoming a recruiter for Bad Robots Games, a video game company, showcases the transformative power of education and the lasting impact of a supportive community.