Image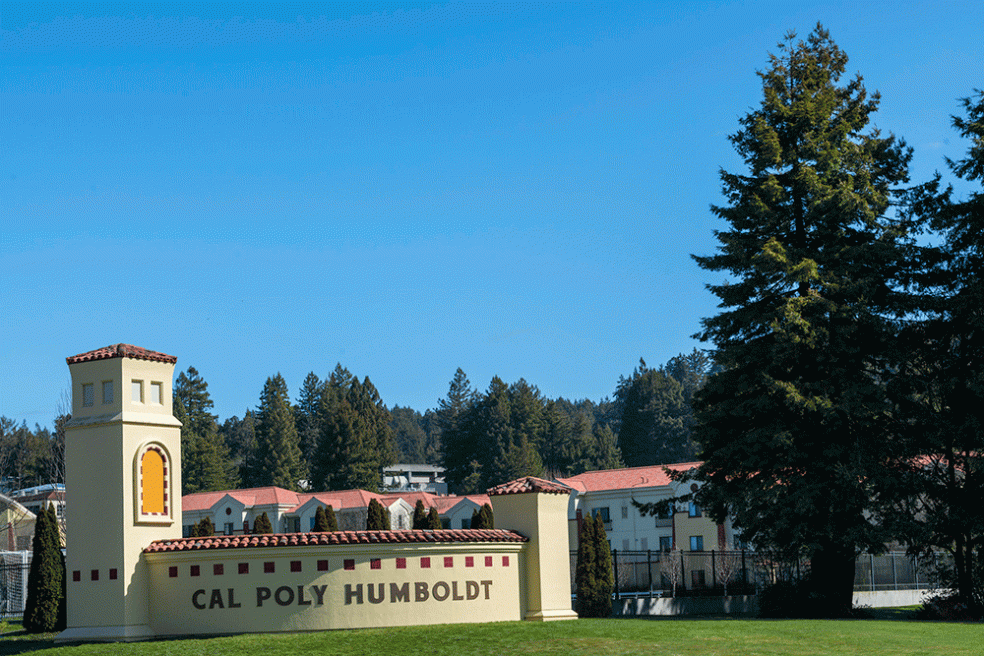 Cal Poly Humboldt students took home three second-place awards at the 36th Annual California State University Student Research Competition held virtually at San Francisco State this year.
Natalie Pedicino won second place for a graduate student in the Biological Sciences category. Pedicino, a recent graduate in Biological Sciences, won for her project: "Characterizing the relationship of Lgl1 and Akt in migration of neural stem and progenitor cells." She was advised by Biological Sciences professor Amy Sprowles.
Eli Baginski, Skye Choi, and Eden Marquez, graduate students in Kinesiology and Recreation Administration, won second place for their project: "Normative Values of College-Aged Men and Women for the 1.5-mile Test on a Treadmill for Cardiorespiratory Fitness." They were advised by Kinesiology and Recreation Administration professor Young Sub Kwon.
Carrie Tully, a recent graduate in Environment and Community, won second place for a graduate student for her project: "Working Towards Land Return in Goukdi'n: A History of Genocide, and a Future of Healing." She was advised by Native American Studies professor Cutcha Risling Baldy. 
In total, 10 students represented Humboldt at this annual statewide competition, which involved more than 200 outstanding student researchers from the 23 CSU campuses who competed for research awards in discipline-based categories.
"We are proud of all of these students," says Kacie Flynn, Executive Director of the Humboldt Sponsored Programs Foundation. "They are all passionate about their research, which represents the academic rigor of all three colleges at Humboldt." Flynn also praised the students' faculty advisors. "Humboldt faculty are dedicated to integrating research into the students' education and serve as mentors to our students."
The other students who competed in the 36th Annual CSU Student Research Competition were:
Emily Jackson, Undergraduate in Biological Sciences
"Mapping the invasion of a non-native spikemoss, Selaginella kraussiana, in a redwood forest of northern California"
Faculty advisor: Erik Jules, Chair in Biological Sciences
Taylor Jones and Jeremy Nichols, Undergraduates in Child Development
"Father Socialization in Sikh Immigrant Families towards Ethno-Religious Identity Formation in Their Sons"
Faculty advisor: Meenal Rana, Associate Professor, Child Development
Jesse Mendez, Undergraduate in Physics and Astronomy
"Measuring the Magnetic Moment of a Torsion Pendulum"
Faculty advisor: Charles Hoyle, Professor, Physics and Astronomy
Eden Marquez and Skye Choi, Graduates in Kinesiology and Recreation Administration
"A Preliminary Study for the Development of Free Weight Back Squat Muscular Fitness Normative Data for Adults Aged 19-29 years"
Faculty advisor: Young Sub Kwon, Associate Professor, Kinesiology and Recreation Administration
Eli Allen, Graduate in Biological Sciences
"Polyphyly within Abronia villosa: untangling the evolutionary history of a rare California plant and its allies"
Faculty advisor: Oscar Vargas, Assistant Professor in Botany