CenterArts proudly announces another astounding performing arts season for 2016-17. Humboldt State University will host some of the leading performers and thinkers in the worlds of comedy, music, dance, science, and theater, beginning this August through May, 2017.
Image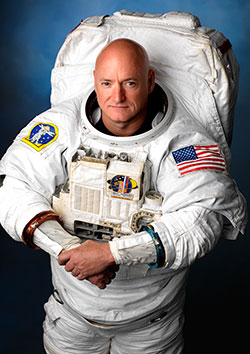 The annual season kicks off with an evening of pull no punches comedy when Kathy Griffin performs on August 27; Brian Wilson brings his tour in support of Pet Sounds 50th anniversary to the Van Duzer Theatre on October 10; record-breaking NASA astronaut Captain Scott Kelly will deliver a lecture on his remarkable journey on November 15; the 20th anniversary tour of Rent on January 31 and February 1.
Other season highlights include Michael Franti and Spearhead on September 4; the Tedeschi Trucks Band will perform on September 6; Marc Maron will perform on October 23; Mamma Mia! on November 29 & 30; the legendary Arlo Guthrie will perform his hits from 1969 forward on April 17; David Sedaris "just may be the funniest man alive" (Time Out New York) and he returns on May 6.
The 2016-17 season will feature some of the best songwriters touring today including Iron & Wine September 20; Rolling Stone called Ani Difranco "iconic", the little folksinger performs on October 9; Neko Case will make her Humboldt County debut on November 11.
Jazz has been called America's greatest cultural achievement, and the CenterArts 2016-17 Season has a great schedule. On September 16 Kamasi Washington who has been redefining jazz recently will perform; The "breathtaking" Maria Schneider Jazz Orchestra will take to the Van Duzer Theatre stage on February 18; tenor sax titan Charles Lloyd will perform on April 18.
The folk music traditions are alive and well represented this season. Steve Earle and Shawn Colvin will share the stage on September 10; "one of the hottest string bands on the planet (SF Weekly) the Dave Rawlings Machine return on October 7; the Ukulele Orchestra of Great Britain return on December 14; on March 12 Peter Yarrow and Noel Paul Stookey will celebrate 50 years of folk tradition!
CenterArts also offers an exciting lineup for those who enjoy world music including the uniquely East L.A. sound and message of social justice of Las Cafateras on September 8; the virtuosic Jake Shimabukuro returns for what again should be a sold out performance on December 10; the Masters of Hawaiian Music come to Arcata on February 11; the star-studded African Guitar Summit will perform on March 7,
The HSU Distinguished Speakers Series including Raj Patel, Stuff and Starved: The Hidden Battle for the World Food System on September 28; Andrea Wulf, The Invention of Nature: Alexander von Humboldt's New World on October 24; Alicia Garza Co-Founder of Black Lives Matter on February 9; Emmy winning host, author and biologist Jeff Corwin on March 25; W. Kamau Bell, The Bell Curve: Ending Racism in About an Hour on April 10.
The art of dance is represented by some of the most exciting choreographers and dancers on the scene today including Calpulli Danza Mexicana on October 2; Estampas Portenas presents Tango Argentina on November 9; Balé Folclórico Da Bahia direct from Brazil on March 14; Travis Wall's Shaping Sound Dance Company will reimagine dance as we know it on March 23; sensuous, provocative and often hysterically funny, the Paul Taylor Dance Company return on April 23.
CenterArts presents a world class classical series as well. The Curtis Chamber Orchestra will perform on January 17; Black Violin will perform a genre busting blend of classical, hip-hop and R&B on January 25; called one of the "one of Europe's most dynamic ensembles" (San Francisco Chronicle) the Venice Baroque Orchestra perform on February 23; the National Symphony Orchestra of Ukraine will perform on March 20.
For the children in all of us CenterArts presents the King of the Cowboys, Riders in the Sky will perform a salute to Roy Rogers on September 25; the awe-inspiring National Golden Dragon Acrobats perform on February 15.
Subscribers to CenterArts' season can receive priority seating and discounts of up to 30 percent over regular ticket prices. There are specially priced tickets available for HSU students, as well as children. For more information on becoming a CenterArts season subscriber, or to receive a free brochure with a complete listing of the 2016-17 Season, call CenterArts at 707-826-3928. Information is also available online by visiting the CenterArts website at: http://humboldt.edu/centerarts or on Facebook: https://www.facebook.com/CenterArtsHSU.
The 2016-17 CenterArts Lineup:
8/27/16 Kathy Griffin: My Life on the D-List 9/4/16 Michael Franti and Spearhead 9/6/16 Tedeschi Trucks Band 9/8/16 Las Cafeteras 9/16/16 Kamasi Washington 9/20/16 Iron & Wine 9/25/16 Riders In The Sky 10/2/16 Calpulli: Danza Mexicana 10/7/16 Dave Rawlings Machine 10/9/16 Ani DiFranco 10/10/16 Brian Wilson 10/23/16 Marc Maron 10/24/16 Andrea Wulf 11/9/16 Tango from Argentina: Estampas Portenas 11/11/16 Neko Case 11/15/16 Captain Scott Kelly 11/29-30/16
MAMMA
MIA
! 12/10/16 Jake Shimabukuro 12/14/16 Ukelele Orchestra of Great Britain 1/17/17 Curtis Chamber Orchestra 1/25/17 Black Violin 1/31-2/1/17 Rent 2/9/17 Alicia Garza Co-Founder of Black Lives Matter 2/11/17 Masters of Hawaiian Music 2/15/17 Golden Dragon Acrobats 2/18/17 Maria Schneider Jazz Orchestra 2/23/17 Venice Baroque Orchestra 3/7/17 African Guitar Summit 3/12/17 Peter Yarrow & Noel Paul Stookey 3/14/17 Balé Folclórico Da Bahia 3/20/17 National Symphony Orchestra of Ukraine 3/23/17 Travis Wall's Shaping Sound Dance Co. 3/25/17 Jeff Corwin 4/10/17 W. Kamau Bell 4/17/17 Arlo Guthrie 4/18/17 Charles Lloyd & the Marvels 4/23/17 Paul Taylor Dance Company 5/6/17 David Sedaris