Image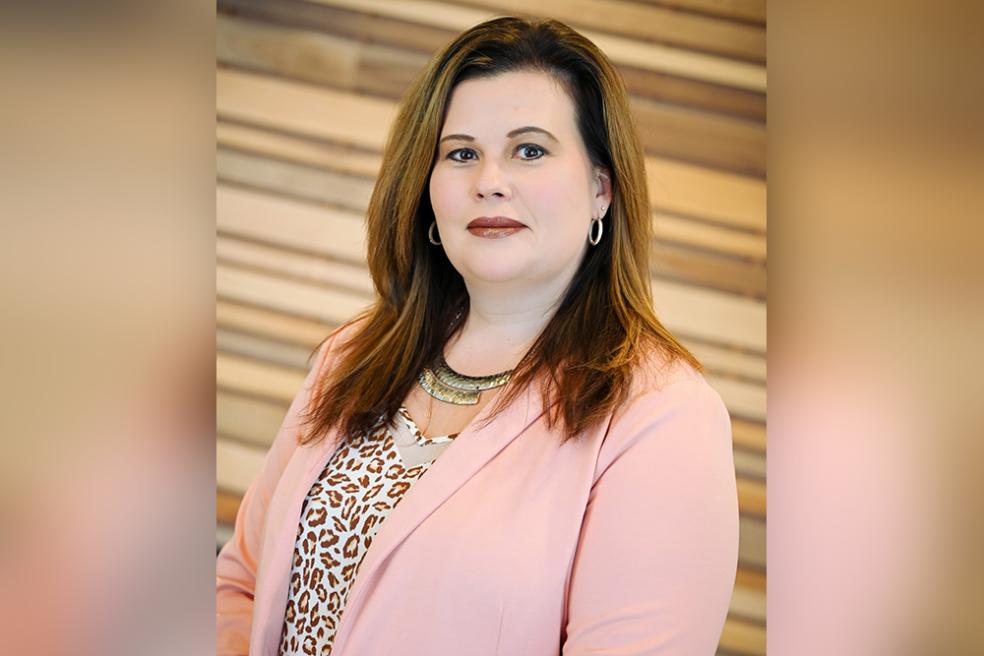 Dr.  Chrissy Holliday will lead the recruitment of new students and support the retention and success of current students. She begins her tenure January 1, 2023.
Dr.  Chrissy Holliday has been appointed Vice President for Enrollment Management & Student Success at Cal Poly Humboldt. She begins her tenure January 1, 2023.

Dr. Holliday will lead the recruitment of new students and support the retention and success of current students. She will lead the Division of Enrollment Management  & Student Success (Admissions, Financial Aid, and the Registrar's Office), which includes  the Office of the Dean of Students, EOP/TRiO programs, Cultural Centers for Academic Excellence, Student Health & Wellbeing Services, and Housing & Residence Life.
"I am so impressed by Chrissy's experience and knowledge, and I think she is going to make a big impact at Humboldt. She has a deep commitment to access, supporting students from diverse backgrounds, and creating a positive campus experience," says Cal Poly Humboldt President Tom Jackson, Jr. "We're excited to welcome Chrissy to Cal Poly Humboldt and to the entire Lumberjack community."
Dr. Holliday brings with her nearly two decades of  higher education experience. Currently a senior system liaison for rural education and workforce initiatives for Colorado State University Pueblo, Dr. Holliday connects Southern Colorado with the resources of the Colorado State University system to ensure access to higher education and efforts that support regional workforce development needs.
"As someone who has focused on enrollment and student success throughout my higher ed career, I'm looking forward to being part of Humboldt's polytechnic transformation," Dr. Holliday says. "I'm excited to help lead an institution focused on access for underrepresented students, and my family looks forward to calling Humboldt home." 
She has served as Colorado State University Pueblo's vice president of Enrollment Management and Student Affairs and director of Admissions, successfully enhancing strategic planning and forming strong partnerships across campus and within the local community. She was the director of Enrollment Management at the University of South Carolina Salkehatchie. Dr. Holliday also has extensive experience outside higher education, including in higher education consulting, marketing, public relations, and journalism.  
Dr. Holliday holds a bachelor's degree in Mass Communication from Campbell University. She earned a master's degree in Education with a specialization in Enrollment Management from Capella University, and she earned a Ph.D. in Education and Human Resource Studies/Higher Education Leadership from Colorado State University.
Born in South Carolina and raised in Lincolnton, North Carolina, Dr. Holliday is the first in her immediate family to go to college. She says this experience has informed her commitment to increasing access to higher education. "I understand the challenges and concerns of first generation students. Their struggles and their determination to succeed inspire me to do what I do every day," Dr. Holliday says. She looks forward to relocating to the area with her husband, Jason, and their son in December.