Image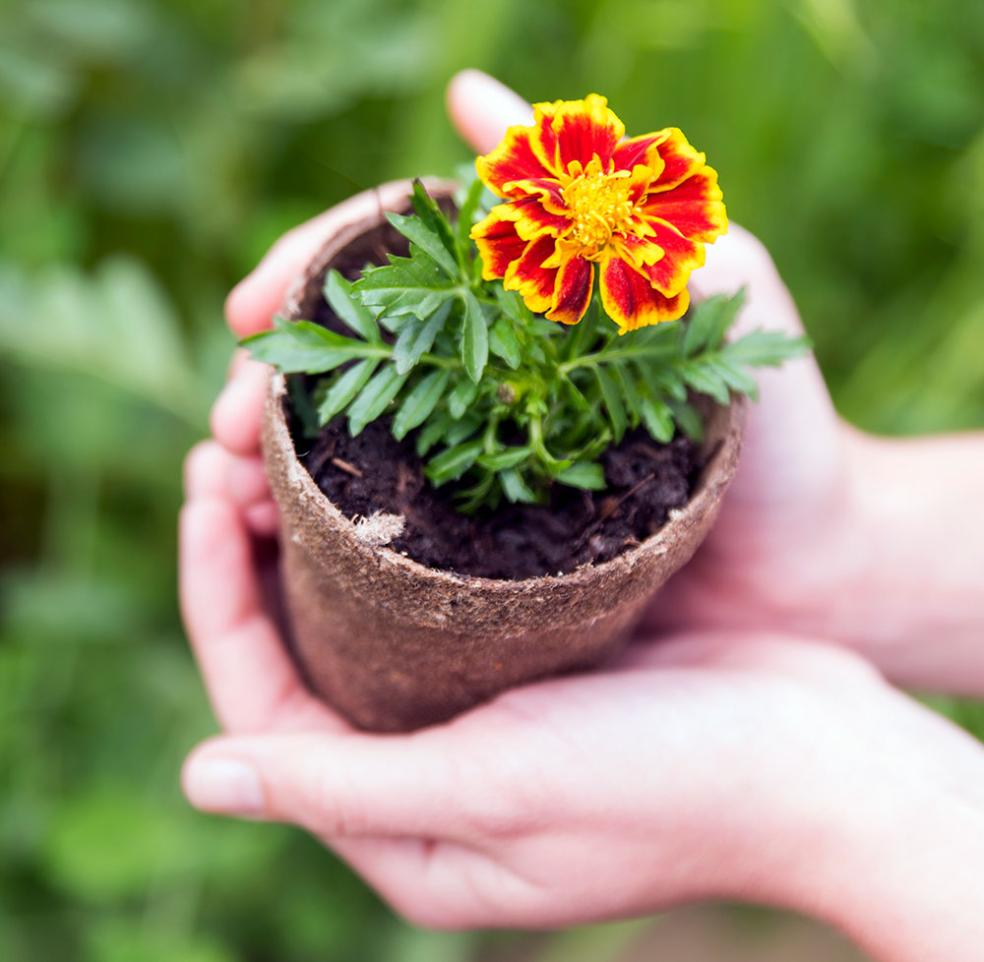 A reverence for the environment is instilled in the Humboldt experience, whether it's via the graduation pledge, or by participating in the many sustainability-driven efforts on campus. Each April, members of the university community affirm these values during Earth Week celebrations.
This year, the campus community will celebrate Earth Week from April 17-21 with a series of events and activities throughout campus. 
Events and activities are supported by Associated Students, Green Campus at Cal Poly Humboldt, Campus Center for Appropriate Technology (CCAT), and Waste Reduction Resource Awareness Program (WRRAP). 
Events include:
Monday April 17 
2-4 p.m.
Jolly Giant Common Rec Room
The DIY Day with EcoReps offers students the opportunity to create crafts, or become green room certified. 
3 p.m.
Great Hall
Learn how to incorporate herbal medicine into your routine through teas, tinctures, and more at the Know Your Herbs discussion at the Great Hall. 
All day
The cross-campus Asynchronous Sustainable Transportation Scavenger Hunt invites the campus community to participate in a scavenger hunt and learn about transportation resources and information. The scavenger hunt occurs from April 17-21. 
Tuesday April 18
12:20-2 p.m.
Meet at Balabanis House #55
Join the Women's Resource Center for a Nature Walk and Plant ID session in the Arcata Community Forest. 
Wednesday April 19
4:30-7 p.m.
Septentrio Winery, 650 6th St., Arcata
Septentrio Winery will host the Earth Week Celebration and Social Mixer, presented by the Office of Sustainability and Associated Students. The celebration is open to the campus community, and includes live music and free food and drinks while supplies last. 
Thursday April 20
Noon-2 p.m.
NHE 106
Bring your own container and receive a potted plant in it at the Bring Your Own Pot: Plant Giveaway. 
9 a.m.-7 p.m.
The Decolonizing Economic Summit includes three days of virtual panels and presentations from Cal Poly Humboldt faculty members, which kicks off on April 20 and ends on April 22 with a family-friendly Earth Day celebration at Pierson Park in McKinleyville.  
Friday April 21
10 a.m.-4 p.m.
CCAT
Volunteer Day at CCAT includes a clothing swap and grounds-related activities (such as gardening). 
11-noon
Library 308
The Crowdsourcing Sustainability Skillshop teaches attendees how to develop skills relevant to the UN 17 Sustainable Development Goals.
2-3 p.m.
NHE 106
Share ideas for eliminating campus waste at the Zero Waste Planning event. 
3-4 p.m.
Learn about the new transit app, how to take advantage of the JackPass, and use the county's transit services in the virtual Transit Information Session.
3-5 p.m.
Join WRRAP for a bike ride along the Arcata Bike Path, and learn how to rent a bike for free. Pizza is also provided. 

A full list of events is available here. For more sustainability-minded events, visit the Sustainability Calendar.