Inspired by the Cal Poly Humboldt professors who played pivotal roles in his life, Dave Shaffer ('67, Psychology, '68 M.A., Psychology) has made a generous gift that will support a Psychology faculty member.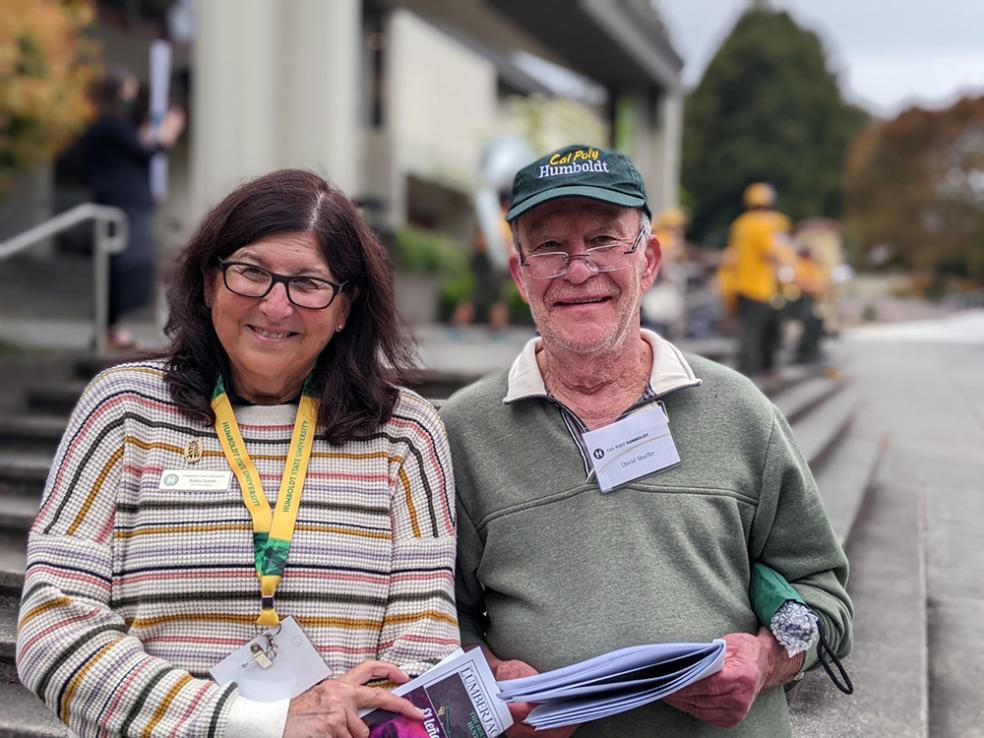 Inspired by the Cal Poly Humboldt professors who played pivotal roles in his life, Dave Shaffer ('67, Psychology, '68 M.A., Psychology) has made a generous gift to establish the University's first endowed professorship. 

With a $250,000 gift, Shaffer created the David Shaffer Professorship, which will support a Psychology faculty member who champions students by creating research and hands-on learning opportunities, and who pursues a scholarly focus. 

"When creating the endowment, I had in mind the Humboldt professors who ended up shaping my career and aspirations," says Shaffer, Josiah Meigs Professor of Psychology Emeritus at the University of Georgia. "There are also professors who work hard to further the aspirations of undergraduate and graduate students and they need to be supported." 

An endowed professorship helps ensure that Cal Poly Humboldt can continue to recruit and retain faculty whose work best exemplifies the University's vision. Income from the endowed professorship provides a pool of funding each year the faculty member can use for various purposes such as research equipment and supplies, travel for data collection, and hiring student research assistants.

"We are so grateful to Dave Shaffer for supporting the success of our students with his generous gift. By ensuring we have resources to enable the Psychology Department to attract and retain faculty who champion hands-on research experiences for our students allows them to maximize their success in the classroom and transition their skills to positively contribute to our workforce," says Provost Jenn Capps.

The David Shaffer Professorship is one of two endowed faculty positions at Cal Poly Humboldt. In 2006, Ken Fisher ('72, Economics) established the University's first endowed chair—the Kenneth L. Fisher Chair in Redwood Forest Ecology—which provides funds for the position of professor of Forestry and renowned redwoods expert, Steve Sillett. The Fisher endowment, which funds the faculty position in perpetuity, promotes the work of a faculty member who is acknowledged as among the preeminent scholars in their field, and whose work has made a significant difference to society. 

"Dave Shaffer's generous gift is significant for faculty and students in the Psychology Department," says Shawna Young, dean of the College of Professional Studies. "This funding helps ensure that the faculty member has the resources to engage in research that informs their field and helps shape their teaching. It also affords opportunities to hire student research assistants who can gain hands-on learning experience that prepares them for graduate school or a career."

Several professors at Humboldt helped shape Shaffer's distinguished career as a professor and researcher at the University of Georgia. His research has been widely published in several psychology journals and books and he has authored or co-authored 25 books. He is also the recipient of the university's prestigious Josiah Meigs Award for Instruction. 

As a student at Humboldt, Shaffer says professors challenged him intellectually and at the same time taught him that one of the best ways to explore psychological concepts is to experience life.

Shaffer did just that, living in the Haight-Ashbury district of San Francisco during his senior year in 1967. "I was exposed to many different perspectives, which broadened my horizons on how people think. What that showed me is that you can get just as much out of real-world experience as you can out of books," he says. "I tried to engage with students in the way it was modeled for me." 

During his tenure at the University of Georgia, he used the power of storytelling to bring abstract concepts to life. "Students loved that. They would tell me that they understood a principle because they remembered that story," he says. 

He hopes his gift paves the way for future supporters who want to establish a professorship. "I have a chance to do something impactful for students and faculty, and I can provide a template for how these professorships can be established."
Photo: Alumni Dave Shaffer, right, and Robin Smith ('78, Nursing) attended ideaFest in May, an annual showcase of research, performances, and projects from hundreds of students, faculty, and staff.