Image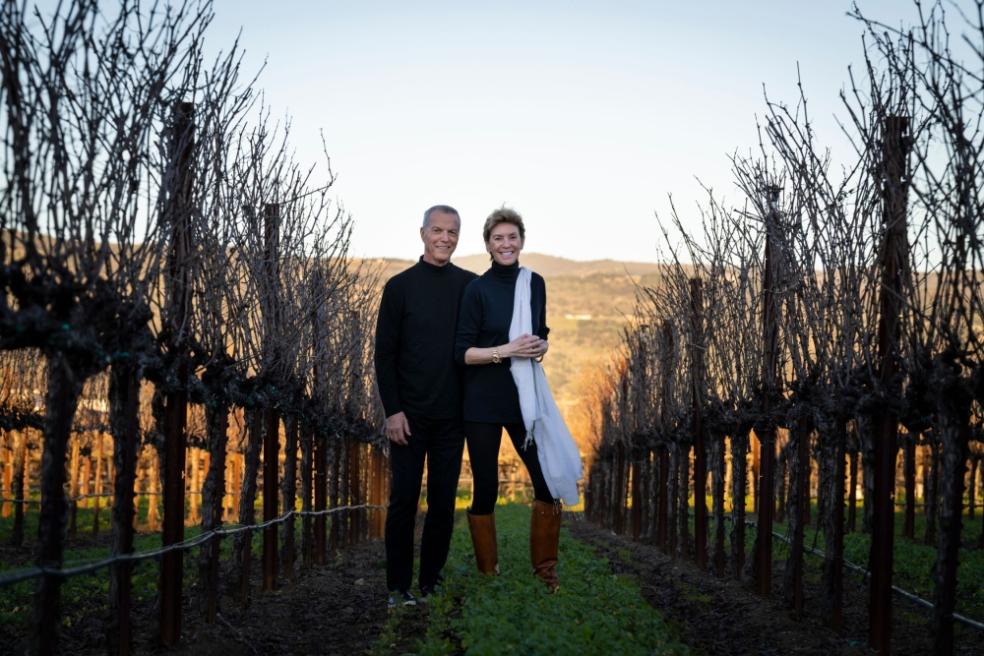 Thanks to a generous gift of $30,000 to the Matt Johnson Wildlife Trust fund from Zach Zachowski and Barbara Gabel, who own a vineyard in Napa Valley, the Cal Poly Humboldt Barn Owl Research Team has a new truck to conduct their research.
"We have a saying, 'Do the right thing, in the right way, for the right reasons,' and we think about that every time we make any philanthropic decision. Gifting the funds for the truck was the right thing to do, at the right time, and for the right reason: to make the Cal Poly Humboldt owl research team's research easier," says Barbara.
The Cal Poly Humboldt Barn Owl Research Team is a group of Humboldt wildlife graduate students and their professor studying and researching the use of barn owls in combating rodent pests within California vineyards as an alternative to rodenticides. The research team heads to Napa County to monitor owl nest boxes, survey the rodent population, and install GPS tags and video cameras to examine owls' hunting behavior.
Six years ago, Zach and Barbara crossed paths with several graduate students under the supervision of Humboldt Wildlife Professor Matt Johnson, who leads the research, while the research team monitored owl nests in a nearby vineyard. Ever since, Zach and Barbara's vineyard has become an integral part of the barn owl research study, proudly hosting four owl nest boxes on their property.
Zach is familiar with barn owls. He grew up in a rural area in Wisconsin and then lived in the mountains in Hawaii, where owls would regularly hunt for rodents and pests. So when he and his wife moved to Napa and purchased a vineyard to grow grapes for the valley's renowned wines 10 years ago, they knew owls would be a natural part of farming.
Little did they know there would be a research team from Cal Poly Humboldt trying to understand how owls control rodent pests throughout Napa's vineyards.
As part of the research, vineyard owners often receive updates from Johnson and his team about their research and findings. One day Johnson included a request for leads on a new truck the team could use to conduct their research. That's when Zach and Barbara decided to help.
"We respect those who make the owl research their life's calling and who have all the knowledge. We respect that and want to support it," says Barbara.
Zach and Barbara are helping enhance Cal Poly Humboldt's academic experience with their $30,000 gift. Johnson says before the barn owl research team had the truck, they relied on rental vehicles to do their research, costing them well over $3,000 per month.
According to Johnson, the cost of renting a truck used much of the research's grant funding, mainly because the team needed a big, four-wheel drive truck to haul large equipment and to be able to get through mud and dirt at different vineyard locations.
"We're grateful to Zach and Barbara for their gift. Now, we can fund more student research, paid positions, and more, which greatly helps." Johnson says.
Join donors like Zach and Barbara! Help enhance the University's academic programs by supporting Humboldt through the Boldly Rising campaign. For more information, contact the Cal Poly Humboldt Foundation at giving@humboldt.edu or (707) 826-5200.
Photo: Zach Zachowski and Barbara Gabel gifted $30,000 to the Johnson Wildlife Trust, enabling the Barn Owl Research Team to buy a new research truck.