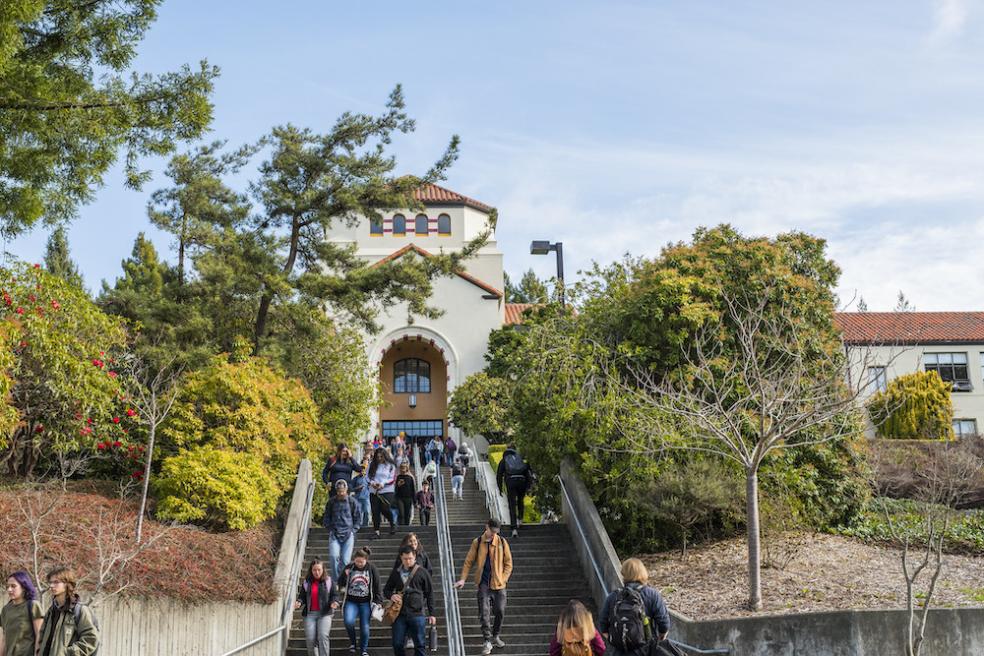 Sherman Schapiro ('86, Environmental Systems) is proof that giving inspires giving.
Sherman Schapiro ('86, Environmental Systems) is proof that giving inspires giving.

In 2021, Cal Poly Humboldt received a $1 million gift commitment, which included a $100,000 matching gift challenge, for scholarships supporting local high school students who attend Cal Poly Humboldt.
That gift from Dan Phillips ('91, Business and Computer Information Systems) inspired Sherman, a Eureka resident, to give $10,000 to establish the Sherman Schapiro Eureka High School Scholarship Fund. The scholarship supports graduates of Eureka High School who either directly attend Cal Poly Humboldt after graduation, or who later transfer from a community college or another university to Cal Poly Humboldt.

"When I heard about Dan Phillips' gift, and that he had started a fund, I figured I can do the same for Eureka High School with my contribution being matched as well," Schapiro says. 

"Many students can't afford to leave the area for college. With this scholarship they can stay closer to home at Humboldt, or go to College of the Redwoods and then transfer to Humboldt," he adds. "It also feels great to be able to support local Eureka high school graduates."

The scholarship has made an immediate impact for sophomore Cheyenne Ty. Among the first 11 students who were awarded the scholarship for 2022-23, Cheyenne says the financial support is making a world of difference, academically and personally.

"This lets me focus on my classes and study hard without the stress of financial instability. A Computer Science degree will allow me to have a career within the field of technology, a dream that I have had since I was younger," Cheyenne says.  

Born and raised in Wisconsin, Sherman studied engineering and worked in the aerospace industry. His final position was in the Los Angeles area. After a few years there, he decided he needed a change and wanted to experience something different, so he chose Humboldt to study environmental systems.

"Humboldt is in a beautiful location and so different from the big city. The instructors were excellent when I was a student and still are today," he says. "From athletics to the arts, the campus has a lot to offer."  

After graduating, Sherman stayed in the area and built a successful business preparing income tax returns, a career that had evolved from becoming a volunteer tax preparer. "You never know where your path will lead you."

When Sherman retired, he wanted to help the Cal Poly Humboldt community. He thought a good way to do that was by sponsoring scholarships, so he established two more in 2021.

To support the nursing program, he founded the Eva Janson Nursing Scholarship which recognizes his partner's years of service as a local nurse-midwife. The scholarships are intended for Nursing program students who plan to work locally. And to support the Music program, he founded the Schapiro Family Music Scholarship in recognition of his father, aunt, and uncle, all of whom were trained musicians.  

"My wish is that these three scholarships will enable more students to go to Cal Poly Humboldt and find careers that not only enrich their own lives, but also help the University get stronger and the local community benefit as well," Sherman says.

Join us! Help expand access and create new opportunities by supporting Humboldt through the Boldly Rising campaign. Or contact the Cal Poly Humboldt Foundation at giving@humboldt.edu or (707) 826-5200.