Image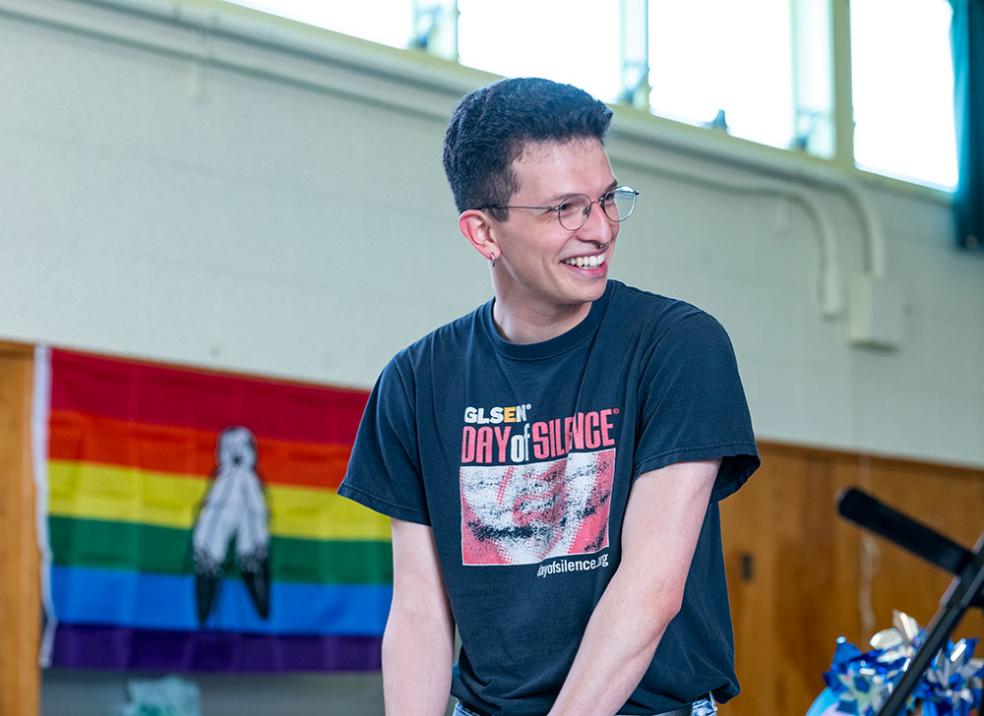 Many Native communities throughout the world historically recognize and honor gender diversity. In some communities, LGBTQ+ individuals and those who embrace masculinity and femininity are revered as Two-Spirit.
The term reflects a multiplicity of genders, and those whose identities exist beyond male or female, explains author Zachary Pullin in the Kosmos journal. "Many Two Spirit, historically, were keepers of traditions, tellers of the stories of creation, and healers."
Social Work graduate student Jose Moreno coordinated a photo voices gallery at Aawok Bonnie Green Site in Eureka to showcase art made by local Two Spirit Native youth. The Two Spirit LGBTQ+ Photovoice Gallery included photos and other mediums of art created by artists ages 14-24. It's one of the first galleries to showcase such voices locally, Moreno explains.
Each youth showcased 10 pieces of their own photo art. The gallery also included pieces from The New York Times, and the Two-Spirit San Francisco Powwow was displayed on a monitor.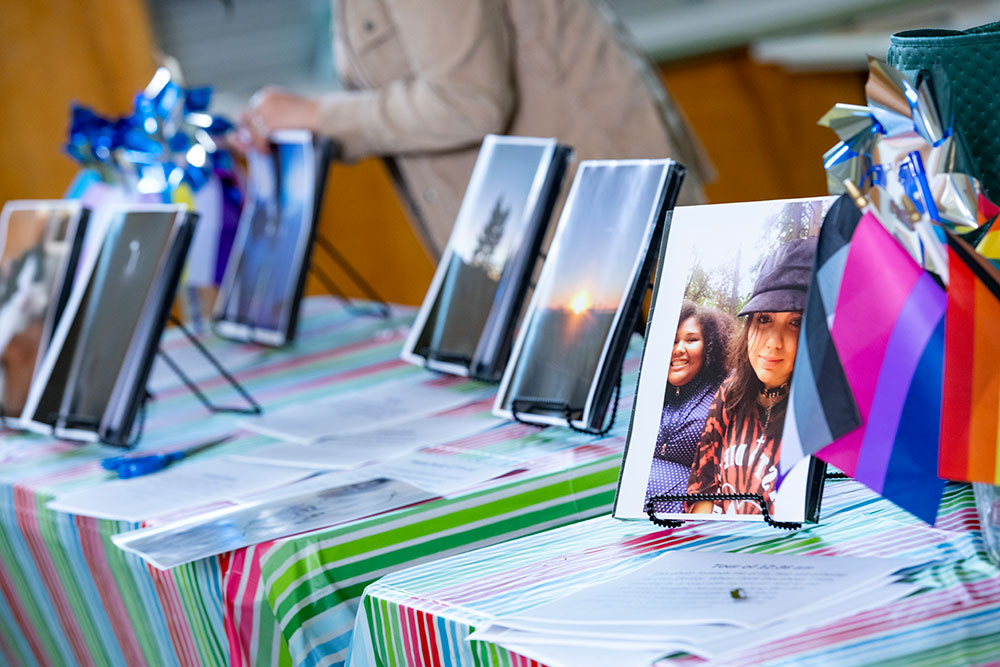 The exhibit expressed the resilience of Queer identities within Native communities, Moreno says. "Native communities have faced centuries of genocide, criminalization, forced assimilation. A part of this tactic done by the United States was also the forced assimilation of Native peoples and bodies that didn't conform to their cisgender/heterosexual standards. If you didn't conform, you were killed or beaten until you gave in. Many Native communities have lost their language and traditions, but hope is resilient." 
Without the storytelling of elders, many Two-Spirit Native youths wouldn't have a word for their identities outside of the Western language. "Having their voices and art expressed throughout the exhibit captures the importance of keeping their identities present," Moreno says. "The center of this is to bring voice to Queer Native Youth and Native populations across the continent."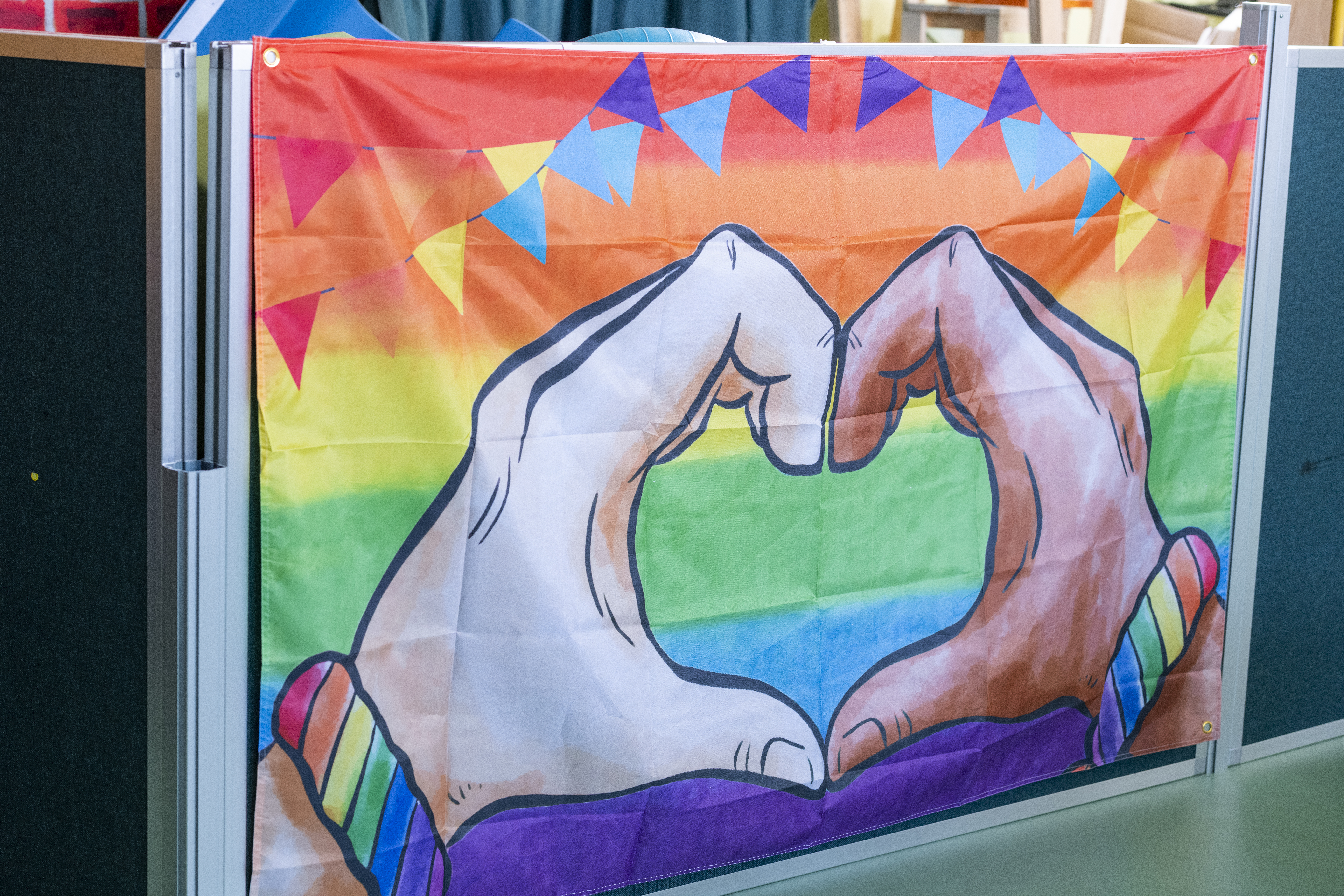 Moreno worked alongside the Yurok Tribe Behavioral and Social Services department to develop the exhibit. He was inspired to coordinate the gallery as part of his Master's in Social Work community project and internship with the department. 
Moreno hopes this exhibit inspires more awareness of Two Spirit and LGBTQ+ Issues in Native and rural communities. "These youths are the voice of their community and share the experiences of generations before them," he adds. "Queerness and Two-Spirit identities have historically been a part of Native culture and it's about time that there is more awareness of this issue."
Learn more about the 2SLGBTQ+ Photovoice Gallery and Moreno's community project at this year's IdeaFest on May 5.