Humboldt State faculty, staff, and student researchers were awarded $23 million in new grant funding administered and secured by HSU's Sponsored Programs Foundation (SPF) last year.
During the 2017-18 fiscal year HSU received 183 new awards, totaling $23.4 million. SPF currently manages 491 active projects with a total award value of $86.4 million.
Grant-funded projects currently underway include:
• $300K from the Department of Justice to continue funding HSU's Check-It program
• $1 million from the California Department of Fish & Wildlife to perform cultural resource fields surveys in numerous locations throughout the state
• $5 Million award from the California Energy Commission to design and install a renewable energy microgrid at the Arcata Airport.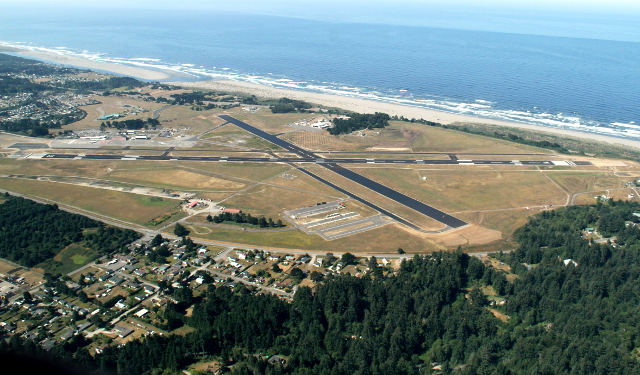 SPF is distributing over $1.2 million this month to faculty, staff, and departments, based on their grant activity. The purpose is to provide funding that can be applied to further research and student success at HSU. These funds will be used by faculty and staff researchers to expand opportunities for students to participate in undergraduate research, help identify and pursue potential sources of research grants, engage in scholarly and creative activity, and develop their research facilities.
The funds help to support the research goals outlined in HSU's strategic plan, which include developing a campus-wide focus on externally funded research and to foster supportive collaborations for grant writing and research. Past distributions were made in prior years, but this is the largest allocation in SPF's history at Humboldt State University.
"Together we have built a research foundation that has achieved success by growing research opportunities and increasing the revenue and indirect distribution back to campus. At Sponsored Programs, we are proud to be part of the HSU Research Community," says Kacie Flynn, Interim Executive Director, SPF.
SPF also administered $2.3 million in grant scholarships and stipends to HSU Students, and $1.1 million in faculty and student travel last year.
Through administered funds, SPF provided more than 1,000 job opportunities in Humboldt County last year. More than 300 students benefited from the hands-on learning experience of research while receiving a steady income, while staff and faculty earned additional pay while conducting studies in their field.
Some other examples of current programs administered through SPF include the CalSWEC grant for the Department of Social Work's child welfare program; the TRiO grants that provide pathways to college for underrepresented high school students; and the Hispanic-Serving Institutions (HSI) STEM grant, which supports Hispanic and low-income students in science, technology, engineering, and mathematics fields.
About Sponsored Programs Foundation:
SPF is a non-profit auxiliary of the University, and it exists to administer externally funded grants and submit proposals to funding agencies on behalf of HSU.