California Insurance Commissioner Ricardo Lara and the United Nations' Principles for Sustainable Insurance Initiative (PSI) announced a first-of-its-kind "Sustainable Insurance Roadmap" for the nation's largest insurance market. The roadmap marks a strategic shift for insurance's role combating the consequences of climate change for California residents and businesses, toward actively helping reduce emissions and increase community resilience while better aiding recovery from climate-linked disasters.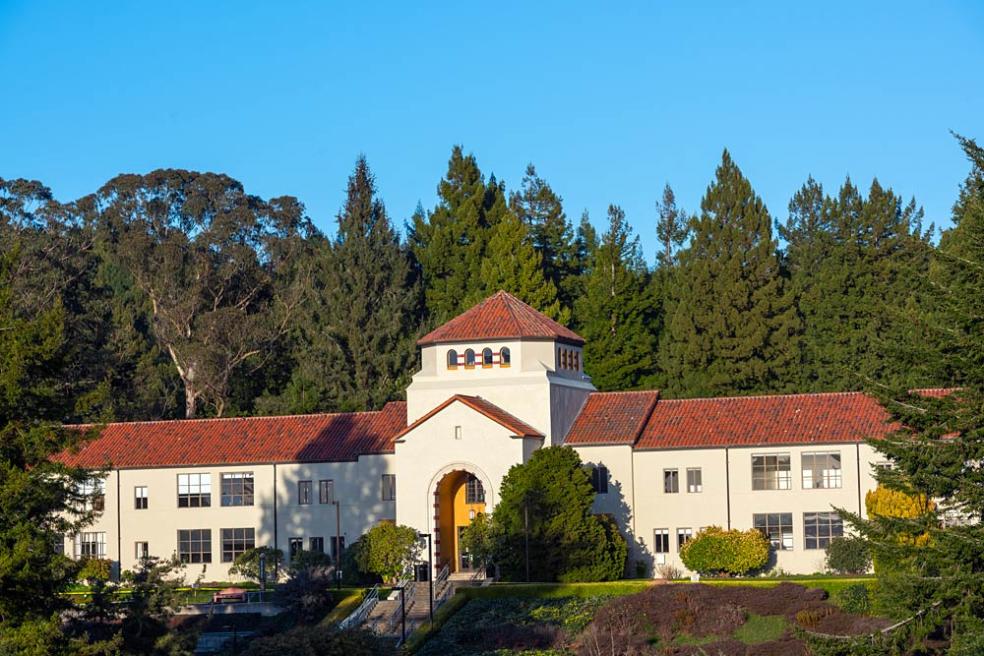 The event was co-hosted by Cal Poly Humboldt, California's public university focused on the interdisciplinary study of the environment, climate crisis, and resilience to climate change.
Commissioner Lara and Butch Bacani, who leads the PSI at the United Nations, introduced the Sustainable Insurance Roadmap during the UN Climate Change Conference in Egypt (COP27), highlighting the four interlocking goals of reducing emissions, accelerating community mitigation, keeping insurance affordable and available for vulnerable communities, and closing protection gaps between insured and uninsured losses.
"California is being aggressive in protecting vulnerable communities from growing climate threats. We need the insurance sector to match our aggressiveness in protecting consumers," said Commissioner Lara, who attended the global climate conference in Sharm-el-Sheikh, Egypt. "Working with the United Nations, California is making a strategic shift to put the insurance sector on a sustainable path far into the future. We cannot wait. The route to true sustainability requires reducing emissions while protecting insurance options for residents and businesses. There is no other option."
"Cal Poly Humboldt is proud to be among California's leading institutions of higher learning with a focus on sustainability and solutions to address climate change," said Eric Riggs, Dean of the College of Natural Resources and Sciences, Cal Poly Humboldt. "Universities like ours are in a unique position to conduct the rigorous research and development needed to find viable solutions to address the challenges posed by climate change and develop the workforce necessary to apply these solutions at scale to benefit reduce risks to the state, the nation and the world. We are excited to join Commissioner Lara in this effort to protect our diverse communities."
Experience shows the economic consequences of climate risks may begin at the point of a disaster, but they have ripple effects throughout communities.
Protection gaps between insured and uninsured costs delay recovery and shift expenses to families and taxpayers, such as during the 2017 San Jose flood in which lack of coverage led to uncovered losses and lawsuits that took years to resolve.
Destructive climate-intensified wildfires lead to a surge in apartment and home rental costs, material, and labor costs, as witnessed after 2017 and 2018 fires that claimed 147 lives and damaged or destroyed 35,000 buildings.
If insurance companies only wait and react to climate-linked disasters through non-renewal of consumers, increasing the protection gap, and straining safety net programs, the opportunity is missed to provide stronger incentives today to reduce risks and costs and be more resilient tomorrow.  
Roadmap gives clear direction for climate action
The Sustainable Insurance Roadmap envisions climate actions by insurance companies, including rewarding resilience, increasing green investments, underwriting more climate-friendly technologies, and protecting nature-based solutions such as healthy wetlands and forests. Commissioner Lara has already taken actions to implement the Sustainable Insurance Roadmap, including:
Enforcing the first-in-the-nation regulation requiring insurance companies to provide wildfire safety discounts to homes and businesses, in order to increase community resilience and prevent future losses.
Issuing the first-ever Climate Insurance Report in 2021, which made 40 recommendations to protect vulnerable communities from the costs of climate change. Commissioner Lara sponsored legislation first proposed in the report that make California the first state to provide a health-based early warning system for heat waves (AB 2238, Chapter 264, Statutes of 2022) and creating climate resilience districts that can support nature-based solutions (SB 852, Chapter 266, Statutes of 2022).
Providing the public with analysis and disclosure on insurance company fossil fuel investments and green investments, in order to increase transparency for consumers and measure progress.
Leading a successful bipartisan national effort to endorse a strong new standard for insurance companies to report their climate-related risks, in alignment with the international Task Force on Climate-Related Financial Disclosures (TCFD).
Creating a Climate Smart Insurance Products Database, with insurance supporting the expansion of green technology by businesses and consumers.