Nearly 60 years after its inception, Jen Dyke believes Upward Bound continues to be a vital federal program for helping disadvantaged students attain a college education. And a newly announced $1.4 million five-year grant means the Cal Poly Humboldt program she directs can continue to do that work.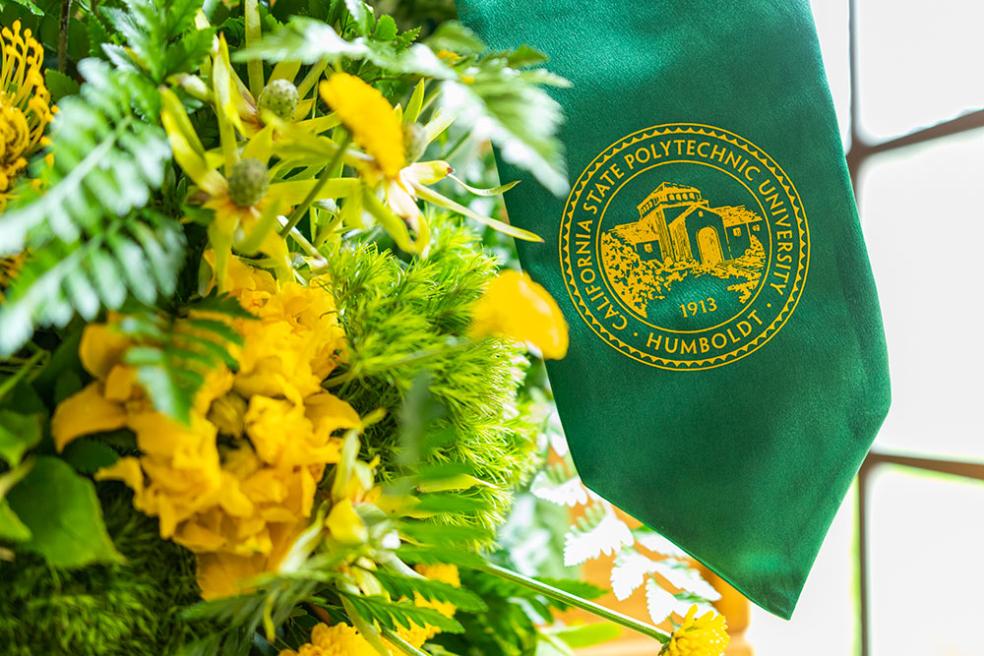 Dyke says when Humboldt implemented its Upward Bound program in 1966, it was one of the first. The Federal Government launched the program two years earlier. And when the national Educational Talent Search and Student Support Services programs were added in 1965, it became known as the TRIO program. Dyke is a big part of its local history, having been with the agency's Humboldt office for 27 years.
"Every year, Humboldt Upward Bound plays a critical role in getting students to cross the bridge between high school and college," Dyke says.
The program serves 60 students at six targeted high schools in Humboldt and Trinity counties. Students in grades 9-11 who would be the first in their families to attend college or who meet income requirements (or both) are eligible to apply, as are students with special academic needs. Those interested must express a desire to attend college and a need for academic support.
That's how Dyke originally got involved.
"I was an Upward Bound student out of Trinity High School," she says.
Before she knew what Upward Bound was, she had no plans to attend college, at least not immediately.
"My dad and my grandpa had both been in the military and I was ready to sign papers," she says. "I thought I would eventually become a nurse. Instead, I came to Humboldt because of Upward Bound."
During her first year of school, she decided she was going to be a PE teacher and health educator. She graduated in 1992 with a degree in Physical Education and got her teaching credential the following year. She earned a Master of Education degree from Humboldt in 2007.
But she also got a job in the TRIO Upward Bound office TRIO Upward Bound as a resident mentor after graduating with her B.A. Nearly three decades later, she's still there.
"I'm proof that this works," she says.
Upward Bound focuses on helping students prepare for college by providing a host of academic, recreational, cultural, and interpersonal activities. Students receive tutoring. academic and financial aid counseling, materials for exploring career paths, and more. Perhaps the most important part of the program, says Dyke, is the six-week summer session, where students live and study on the Cal Poly Humboldt campus.
Students stay in campus dorm rooms and attend classes every day in a variety of subjects, from science to the humanities, says the program's academic services coordinator, Gema Quiroz ('16, Critical Race, Gender & Sexuality Studies). Each year, she says, the summer curriculum is adjusted, but the core elements of academics, social development, leadership, and diversity awareness don't change.
"In the last few years, we have implemented a lot more social and emotional learning, such as mindfulness," Quiroz says. "These are strategies written into our grant that come from our understanding of what our students' needs are."
The summer sessions, she says, give students a taste of what college life is like, which makes it easier for them to adjust as freshmen. It also helps them envision a goal they can achieve.
"We try to instill this intrinsic motivation, to carry on what they learn in summer," she says.  
The results, Dyke says, are clear.
"When we compare our college-going rate to, say, a cohort of graduates from one of our schools, those rates are higher," she says.
In its most recent year, she says, the program had a 100% graduation rate, with 80% of students completing their A-G requirements. The average rate of A-G completion for all students in the six high schools that have the Upward Bound program is just 28%. 
"This program," says Dyke, "in fact, all TRIO programs are making a difference."