Students looking for a real-world perspective on careers in their chosen fields were offered special treat by HSU Alumni during the Career Center's Internship Week.
Image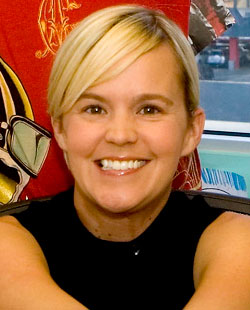 The Career Center offered workshops to help students find internships and hosted two Future of Your Profession panel events on the topics of journalism and psychology. The Future of Your Profession panel discussion series was developed last fall to offer students a glimpse into life on the front lines of their future field and feature professionals with exciting careers.
The speakers shared their own stories about how they got their foot in the door and what opportunities graduates can prepare for.
"Our motto is 'It's time to get fired up about your future' because no matter where you are in college, it's never too early to start building your resume," said Internship Coordinator Ann Johnson-Stromberg. "A college degree is important but not the only of the piece of the puzzle when employers are making hiring decisions."
Image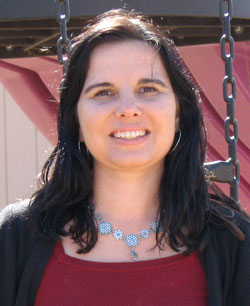 The journalism panelists were: Leesa Coble, editor-in-chief of Tiger Beat and BOP magazines; James Faulk, city editor of the Eureka Times-Standard; Carrie Bell, freelancer for Entertainment Weekly, People and TV Guide; and Sam Greene, production director of KEET-TV.
The Future of Your Profession psychology panelists were: Jen Butler, Humboldt County deputy probation officer; Vincent Feliz, HSU staff therapist and alcohol and other drug specialist; Sandy Radic-Oshiro, school psychologist for Pacific Union and Blue Lake Elementary schools; and Kim Coughlin-Lamphear, HSU director of financial aid.
For more information about participating in the Future of Your Professions or Internship Week, call the HSU Career Center at 826-3341 or go online to http:///www.humboldt.edu/~career.