Image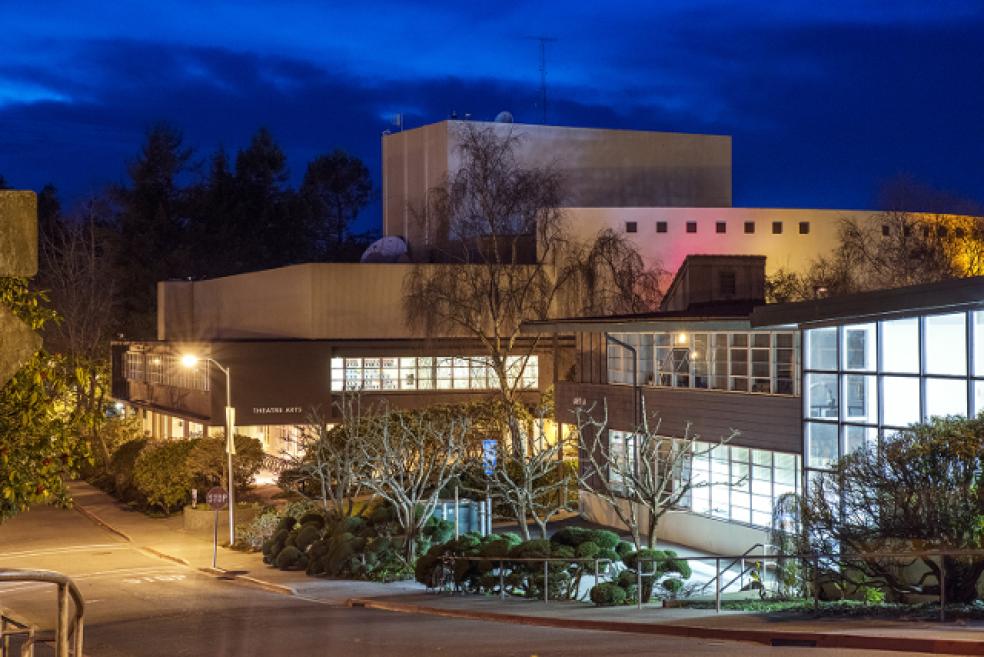 The Department of Dance, Music, & Theatre at Cal Poly Humboldt presents "She Kills Monsters" written by Qui Nguyen and directed by Sarah Peters Gonzales, opening Oct. 21 at 7:30 p.m. at the John Van Duzer Theatre.
"She Kills Monsters" tells the story of Agnes Evans (played by Miah Carter), an average woman who loses her parents and little sister Tilly (Geneva Bell) in a car accident. Having been very distant from her sister while she was alive, Agnes embarks on an adventure to get to know her sister better by playing a Dungeons & Dragons module that Tilly had written, and discovers things she'd never imagined.
"The story is about trying to understand someone who died too soon," says director Sarah Peters Gonzales. "This theme especially feels appropriate after getting through the years of being apart, afraid to come together in person, with unexpected losses of loved ones. In a different show, this might feel really heavy, but this show effectively lets you think about those sad feelings with tons of laughs and stage combat."
The party members' characters—and the monsters, fairies, and various big bad bosses they battle—are brought to life by actors in costume and make-up, but also using puppets, lighting, and even film techniques.  
Head stage manager Erika McCall is helming the backstage of "She Kills Monsters."
Adult Language. All humans, elves, orcs, demons, and other mythical beings ages 15 and over welcome.
Dates and Times: Oct. 21, 22, 28, and 29 at 7:30 p.m., and Oct. 23 and 30 at 2 p.m.
Location: John Van Duzer Theatre, Cal Poly Humboldt
Price: $10 General, $8 Senior/Child/Student, and FREE for Cal Poly Humboldt students with ID

Ticket Purchase: centerarts.humboldt.edu

Contact For tickets: 707-826-3928