"It's a super-human showpiece for piano, and a tour de force for the orchestra."
Image

That's how Humboldt Symphony conductor and HSU Music Department professor Paul Cummings describes the famous and formidable Schumann Piano Concerto, the centerpiece of the Symphony's spring concert.
Pianist and HSU Music Department faculty member Ching-Ming Cheng will play the "extremely demanding piano part" in this concerto by mid-19th century German composer Robert Schumann. "He wrote it at the height of German Romanticism," Cummings added, "and it's about as Romantic as music gets."
Image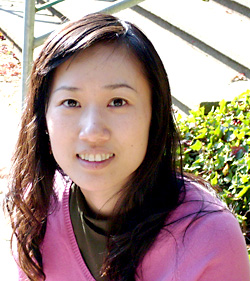 "Just as the Schumann concerto is a showpiece for piano," Cummings said, "the Weber piece we're playing is a showpiece for clarinet." Soloist for the Clarinet Concerto #1 by 19th century German composer Carl Weber is HSU student Jacki Fraser. The Humboldt Symphony performs the first movement, praised for its innovation and daring.
The orchestra also plays two lesser-known works by famous composers: L'Arlesienne Suite #1 by Georges Bizet (best known for the opera "Carmen") and Blumine by Gustav Mahler. Of the latter, Cummings said, "It's a slow, beautiful piece which we are dedicating to the memory of Deborah Clasquin, because she loved Mahler so much."
The concert concludes on a light, bright note with Four Scottish Dances by 20th century British composer Malcolm Arnold.
The Humboldt Symphony performs its spring concert on Friday May 8 at 8 p.m. and as a Sunday matinee on May 10 at 3 p.m. in the Fulkerson Recital Hall on the HSU campus in Arcata. Tickets are $7 general, $3 students/seniors, from the HSU Ticket Office (826-3928) or at the door. Free to HSU students with ID. http://HSUMusic.blogspot.com.