Arcata – An oceanographer, a newspaper editor and an international counsel make up the trio of 2009 Distinguished Humboldt State University Alumni who will be honored at campus ceremonies April 17.
Image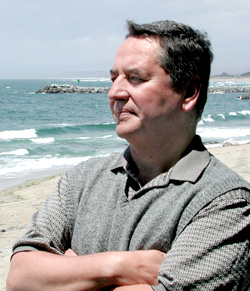 Francisco Chavez ('77) specializes in biological oceanography and is the senior scientist at the Monterey Bay Aquarium Research Institute, where he has served for 20 years. In 2005, he was elected a Fellow of the American Association for the Advancement of the Sciences for his research of the impact of climate variability on oceanic ecosystems and global carbon recycling.
John Diaz ('77), a journalist for 30 years, is editor of the San Francisco Chronicle's editorial page, a post he has held since 1996. The recipient of numerous awards for editorial writing, Diaz mentors journalism students and rookie reporters in the San Francisco area.
Image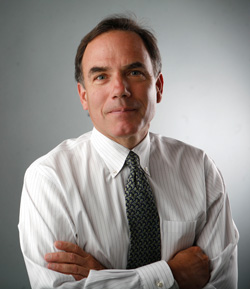 Currently Alameda County Counsel, Richard Winnie ('69) has dealt with complex regulatory problems from the local to international level for more than 30 years. His civic engagement spans his entire career, reaching back to Humboldt State where he served on the Associated Students Council, volunteered with the campus's Young Democrats and delivered the valedictory address to his graduating class.
Each of this year's winners will take part in the Distinguished Alumni Speaker Series. Chavez will examine From Peru to California and Back: Three Decades of Climate Change Research in Coastal Upwelling Ecosystems on Friday, April 17, at 9 a.m. in Founders Hall, Room 125.
Image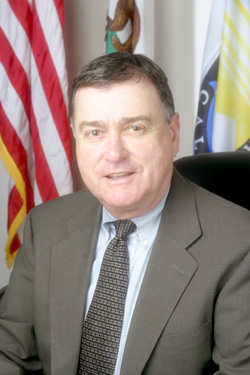 Diaz will make three presentations: "Lumberjack Critique, Thursday, April 16, 3:30 p.m., Founders Hall, Room 163; The Art of Editing, Friday, April 17, 11 a.m., Jenkins Hall, Room 212; and Beginning Reporting, Friday, April 17, noon, Jenkins Hall, Room 212.
International Governments and the Strategy of Decentralization will be the subject of Winnie's remarks on Monday, April 20, at 10 a.m., Nelson Hall East, Goodwin Forum.
HSU's Distinguished Alumni Awards are presented annually by the University's Alumni Association, which recognizes graduates who are leaders in their fields and make exceptional contributions to their community, nation or the University. Honorees have been named each year for a half-century and a reception for the latest recipients is scheduled for Friday, April 17, at 6 p.m. in the Karshner Lounge, followed by a banquet at 7 p.m. in the Kate Buchanan Room.
Details are available at alumni@humboldt.edu.