Humboldt State University President Rollin Richmond has accepted the University Senate's recommendations of James Floss, Department of Communication, to receive the 2011/2012 Excellence in Teaching Award and Terry Henkel, Department of Biological Sciences, to receive the 2011/2012 Scholar of the Year Award.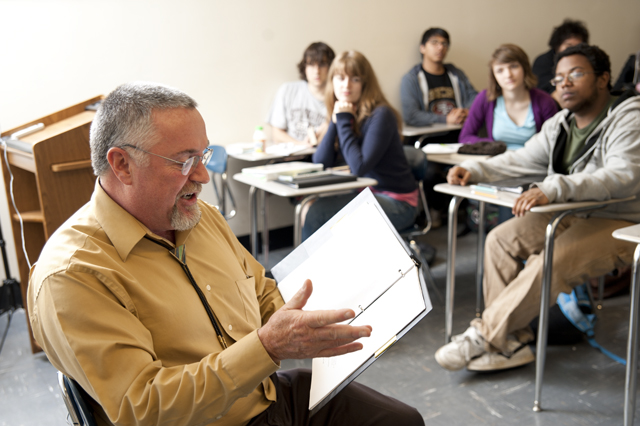 Richmond said Floss received the teaching award based on the "consistent excellence of his teaching and the well documented impact that James has had on his students over the past 26 years," as noted by the Faculty Awards Committee.
The committee said Floss has received consistently high teaching evaluation scores and praise for his energy and enthusiasm. Students laud his passion for the subject of oral communication, his creative and original style of teaching and his able service as an academic advisor. The Department of Communication also recognizes him for his many contributions to the North Coast community, including the Redwood Curtain Theatre, the Pacific Art Theatre, the Humboldt Area Foundation, Eureka High School, the Freshwater Grange and Arcata's Shakespeare-in-the-Park and Young People's Theatre.
Henkel, who joined Humboldt State in 2002, is named Scholar of the Year based on his "extensive publication record and testimonials from his professional colleagues that Dr. Henkel has established himself as a leader in fungal ecology and tropical biology," Richmond said.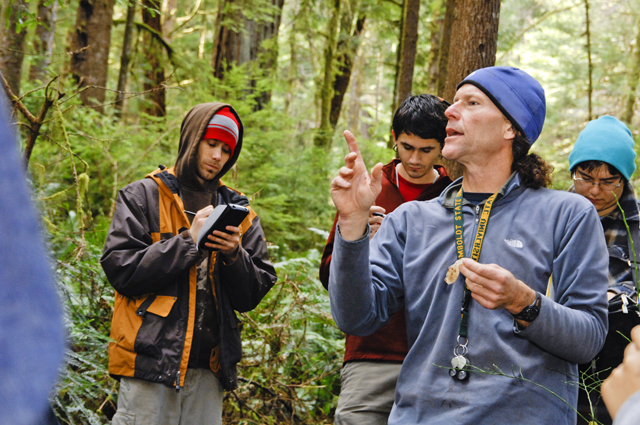 Colleagues rate Henkel the world's leading tropical forest mycologist. In the past 10 years, he has contributed more than 40 publications to peer-reviewed journals. He recently received a National Science Foundation award to support his studies in the tropical forests of Guyana. His teaching duties have included lower and upper division courses in the department's biology, botany and zoology majors, as well as general education courses. His major advances in understanding forest diversity, particularly the roles of fungi in tropical systems, "have resulted in Dr. Henkel being held in very high regard by his national and international colleagues, as well as his colleagues at HSU," the committee added.
An awards reception is scheduled Tuesday, Apr. 24, at 5:30 at Baywood Golf and Country Club and the honorees will be invited to present a public lecture during the 2012-2013 academic year.