Image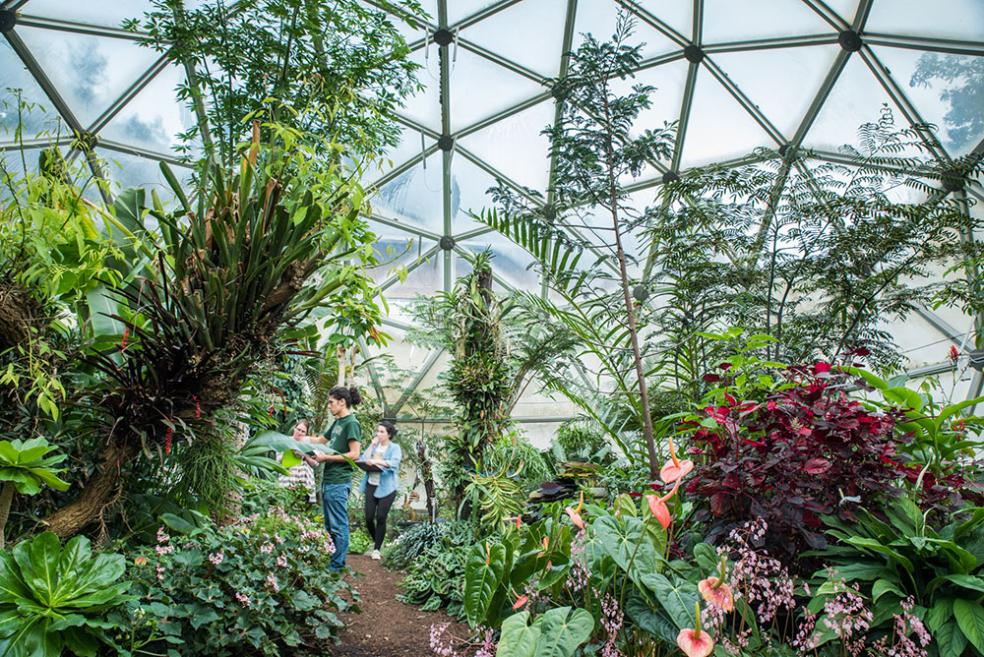 Botany students from throughout California will converge on campus on April 1st through April 2nd for the 29th California Botanical Society Graduate Student Symposium.
The symposium brings together undergraduate and graduate students for two days of presentations, tours, networking opportunities—and the chance to see what makes the University's Botany program so special, including rare plants, unique beach and forest flora, as well as plant fossils that are more than 400 million years old.
The symposium will kick off on Friday night with botanical trivia to help break the ice at the Humboldt Bay Social Club. On Saturday, students can present their own research on topics such as: plant conservation, climate change, soil ecology, systematics, and paleobotany. A social mixer and banquet with keynote speaker Lucy Kerhoulas, a Cal Poly Humboldt Alumna and professor of forest ecophysiology, will follow. On Sunday, attendees can participate in one of three field trips: a guided hike through an old-growth redwood forest and lunch at the Trinidad State Beach, exploration of the Ma-le'l Dunes with Cal Poly Alumna and botanist Laurel Goldsmith, or a visit to the Humboldt Botanical Garden with paleobotanist and graduate student Samar El-Abdallah. 
The final day of the event also includes a series of collection tours and demonstrations. That includes tours of the Dennis K. Walker Greenhouse—the largest greenhouse in the CSU system, which is home to more than 1,000 plant species. Attendees can also tour several of the University's algae herbarium specimens, local lichens and bryophytes, paleobotanical fossils, and the vascular plant herbarium. Students not only have a chance to tour the herbarium—which consists of 105,000 specimens—but can conduct research of their own in it. The herbarium is one of the largest in the CSU system. It is also available digitally. A flowering plant tour on campus, plant pressing workshops, and even a guided tour of the Arcata Community Forest will also be available for guests.
The collections are part of what makes the University's botany program so renowned, explains Samar El-Abdallah, Biological Sciences graduate student and symposium coordinator. "We not only have really great supportive faculty, but we also have all of these resources at our fingertips."
"This is a great place to study botany because the campus is nestled right in the forest. We have some pretty amazing plants around here that not a lot of people get to see," El-Abdallah says. For example, some of the rare plants in the greenhouse on campus include Welwitschia—known as a living fossil, cycads, and a corpse flower. 
From the redwoods, to fungi, and coastal flora in the marshes and dunes, the plant diversity along the North Coast is also notable, El-Abdallah explains. "We have a lot of different ecosystems here, and it's pretty lush."
The symposium is a low-cost event primarily for students. The California Botanical Society organizes it every few years on campuses throughout the state. Approximately 60-70 people are expected to attend. 
El-Abdallah says that an event this size encourages students to get involved, and prepares them for larger conferences in the future. 
"The cool thing about this is that it's smaller, and since it's hosted on a campus, it's more affordable for students," she adds. "This one is like a nice practice run, and that makes it more fun."
For more information, or to purchase tickets to the California Botanical Society's Student Symposium, visit the Department of Biological Sciences.