Students, with the help of their families, moved into Cal Poly Humboldt residence halls over the past week.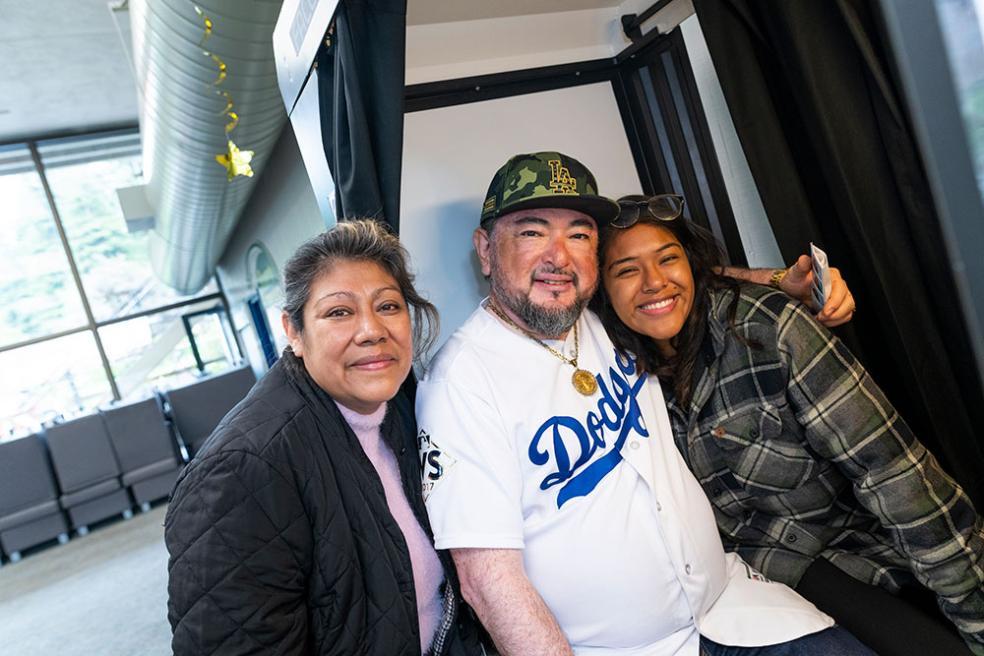 Guests were greeted by housing staff, local businesses, Equity Arcata, the Marching Lumberjacks, and others.
See the gallery of images from Move-in Week activities.
Students were eagerly—and perhaps nervously—getting their room assignments, testing their keys, and getting welcome bags with Cal Poly Humboldt merch. Ruth Espinosa transferred to Humboldt after hearing about it from a friend. "I wanted to be inside nature," she says. After getting some souvenirs in a photo booth with her parents, she said she will study kinesiology with the intention of becoming a high school PE teacher. 
Rowan Haeger, an environmental studies freshman, is following in her parents' footsteps—they are both Humboldt alumni, and while they live in Santa Cruz now, she is familiar with Arcata. She's looking forward to climbing, hiking, and biking in the local outdoors.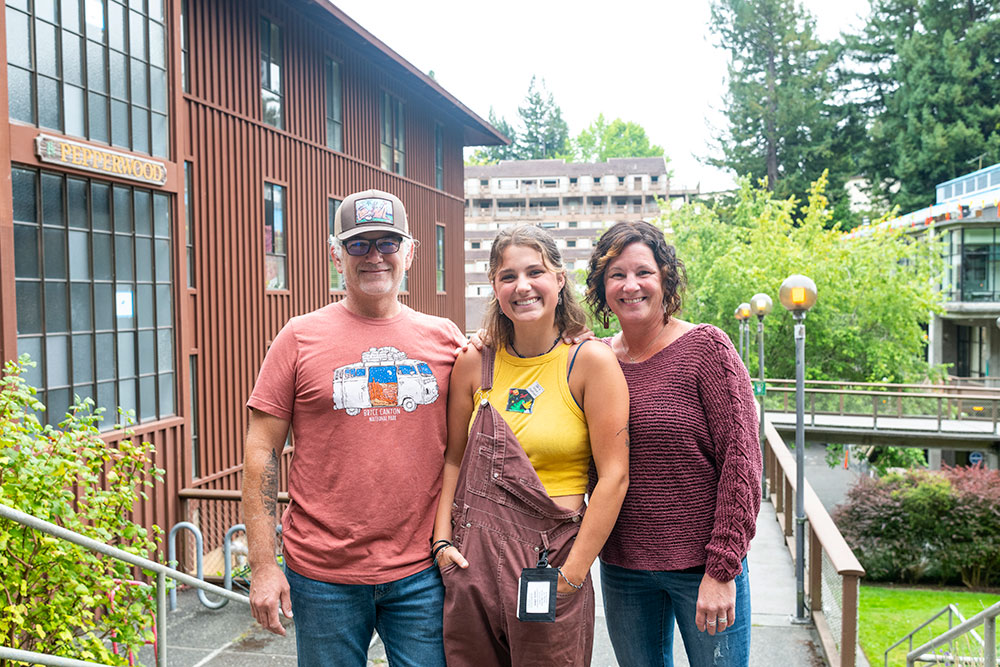 The University is optimistic it is on track to realize its ambitious enrollment growth goal to double enrollment in seven years.
Enrollment is trending upwards this year, with several factors indicating that the University is moving toward its enrollment goals after years of decline and pandemic uncertainty. As of July 25, fall incoming enrollment is up 25% over last year, with 1,878 new students registered compared to 1,394 at the same time last year. Overall enrollment is up 5%. 
All campus residences are filled, and the University has contracted with the Comfort Inn to house nearly 100 upperclassmen students at its Valley West location. More than 2,000 students will live on campus this year.
Fall semester instruction begins on Monday, August 22. Welcome back to school events include Conman Bolo playing music on the quad on Monday, Aug. 22 at noon, a part-time job fair on Monday, Aug. 22 at 1 p.m., and a Library Open House on Thursday, Aug. 25 at 3 p.m., among others. See the Humboldt Events Calendar for more information.