The Cal Poly Humboldt community came together this holiday season to provide gifts for 92 local children in need bringing in $10,000 in gifts in kind.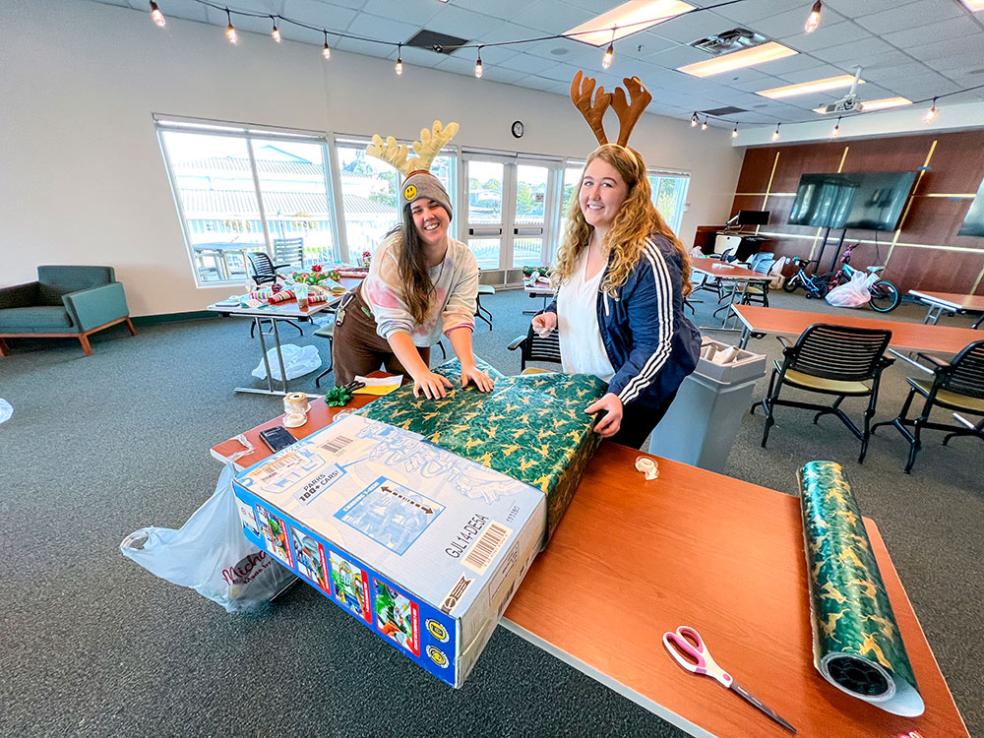 The Winter Wishes program has been coordinated by Humboldt's alumni association, Forever Humboldt, since 2015. The gift drive was originally started by former employee Bill Clem more than 25 years ago.
"This program is special and brings together so many people. The program coordinators we collaborate with, the sponsors providing the gifts, and the volunteers wrapping the gifts--everyone comes together to make the holiday brighter for these local children. Each person puts an enormous amount of love into their part of the program and I know the Winter Wishes beneficiaries feel it."   
To collect gifts for local kids, Forever Humboldt organized 78 sponsors, including alumni, staff, faculty, students, athletic teams, student clubs, and local community members. This year, sponsors purchased approximately $10,000 in gifts for local children, which will be distributed in partnership with six local nonprofit organizations throughout this week.
"Winter Wishes is a wish come true for everyone," says Lane.