One in 10. That's the estimated number of people in the United States who have a disability, and it's a statistic that has inspired a new campaign at Humboldt State.
Image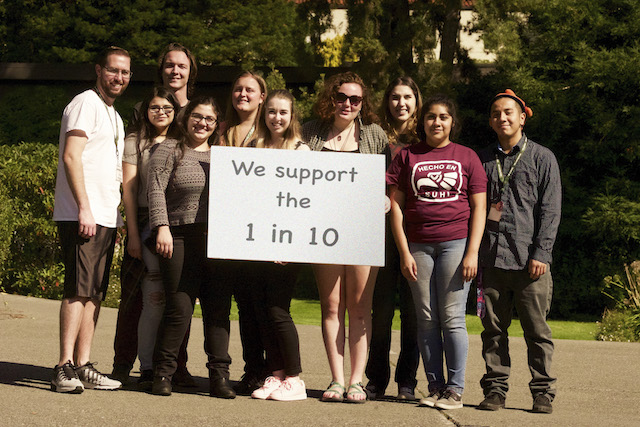 On Tuesday, Oct. 10, HSU's Student Disability Resource Center (SDRC) is launching "1 in 10" to mark National Disability Awareness Month. The effort aims to promote a message of inclusion and acceptance, and to celebrate the positive contributions of people with disabilities.
"Approximately one in 10 individuals in the general population experience some type of disability, most of which are not visibly apparent such as chronic health conditions, acquired a brain injury, learning, or psychological disabilities," says Kevin O'Brien, director of the SDRC.
HSU's campaign gives the campus community an opportunity to learn more about students with disabilities, understand their needs and diverse circumstances, and highlight employment issues for people with special needs.
O'Brien says employers have recognized for some time that businesses benefit from a diverse workforce—one in which many views are represented and everyone's talents are valued.
"Disability is also a part of our community, our campus diversity – inclusion motivates innovation," O'Brien says. "Reflecting the important role that different perspectives play on our campus benefits all of us."
The campus is invited to share and wear a "1 in 10" button to encourage campus diversity and engagement in proactive conversations about disabilities. Buttons are available at SDRC and at campus tabling events.
Located in the Learning Commons, lower Library, SDRC provides services and resources for students with disabilities to support and promote their educational success at Humboldt State and beyond the campus learning experience. For more information on services and resources, go to humboldt.edu/disability or contact the office at sdrc@humboldr.edu, 707.826.4678 (voice), 707.826.5392 (TDD) or 707.826-5397 (fax).