HSU's Reese Bullen Gallery Hosts Annual Art Graduates Exhibition
Humboldt State University's Reese Bullen Gallery presents the 2017 Art Graduates Exhibition from April 20 through May 13. The opening reception and awards ceremony is Thursday, April 20 from 5 to 6:30 p.m. at HSU's Department of Art Building.
Image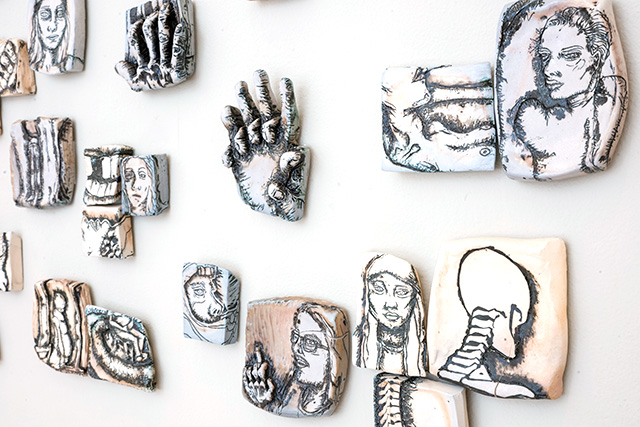 A closing reception will take place on May 13 following the HSU Arts, Humanities and Social Sciences commencement ceremony.
This exhibition features a range of diverse work including painting, photography, jewelry, sculpture, printmaking, and more. As a culminating experience for this year's graduating art students, this exhibition showcases the skills, styles, and developed talents of these dedicated graduates. Although content and media varies, all artists share the commonality of developing their creative process while attending Humboldt State University's Department of Art.
This exhibition provides the opportunity to showcase the artwork graduating artists, while also exemplifying one of the many valuable opportunities the department offers its students as they prepare to enter the professional art-world. The public is invited to join the graduating art majors of 2017 in this annual exhibition to celebrate their accomplishments as they begin their artistic careers.
HSU's Reese Bullen Gallery is open Monday, Tuesday, and Wednesday 12 to 5 p.m., Thursday 12 to 7 p.m., Friday 12 to 5 p.m., and Saturday 10 to 2 p.m., with free admission to exhibits and events. For more information about the gallery, please contact the gallery office at (707) 826-5814 or rbg@humboldt.edu. For parking information, please visit humboldt.edu/parking.