Music has always been a major part of John Rivera's life. And now, ukulele in tow, he's helping to spread the aloha spirit to Hawaii's many visitors.
Image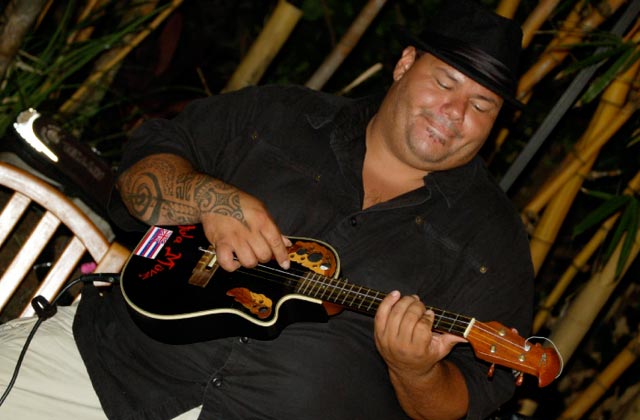 Rivera ('02, Native American Studies) came to Humboldt after his football coaches at Shasta Junior College urged him to explore the Arcata campus. Rivera was one of the first recipients of the Jacks Forever Football Program scholarship and immediately saw that he could make a big impact with the Lumberjacks. He would go on to spend most of his time on the gridiron or working at the former Café Tomo night club.
But the Hawaiian native found a way to connect his home to HSU, whether it was through lasting connections he forged at the MultiCultural Center or Humboldt's own version of the island spirit. "Aloha is in Humboldt in many different ways. A lot of it was the big awareness of what's going on on campus. Humboldt in general cares about a lot of these things and they make it known, whether it's redwood trees or global politics," said Rivera.
"You know how you know that the aloha spirit is alive and well in Humboldt? It's the community bike program. It's based on honesty and trust. Put that same system in L.A. and it would never work."
Rivera, who grew up in a plantation home in Kauai, spent his years after graduating from HSU first as a substance abuse counselor and then working with the Boys and Girls Club before answering the call that had been ringing for years—namely that of music.
Image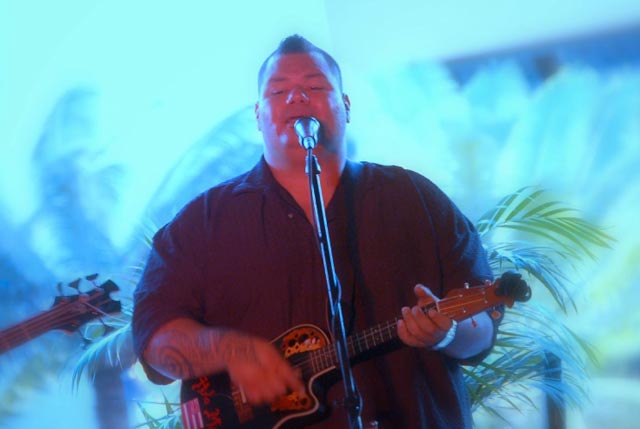 These days it's not unusual for Rivera to play seven nights a week, while also managing to find time to work behind the scenes with his full-service production company, Torch Light Productions. For Rivera, it's an opportunity pass on a little of the aloha spirit. "When I think about my purpose, it could be boiled down to making sure the aloha spirit still exists," said Rivera.
Rivera's instrument of choice is the ukulele, something he was able to master with relative ease, he says. Today Rivera has a collection of these mini-guitars, worth anything from $400 to $1300. Asked whether he considers any of them especially close to his heart, Rivera found a utilitarian answer.
"The one in the pictures is special because it can handle a lot of abuse. And if it's going to be my ukulele it's got to handle the heat and the cold. It's going to be on the beach and in the salt air and still work when I plug it in," says Rivera who performs on a catamaran every week.
"There is a particular spirit that is aloha, and to let it be known is my whole mission in life—that's what I want to do. And I'm one of the few people who have found the vehicle to accomplish exactly what they want to do in life. That's why I play music, in a nutshell."
And how does a native Hawaiian define the aloha spirit?
"It's taking a step back in time and understanding what it is to be family- and community-oriented. People take care of each other no matter what. I think the aloha spirit is complicated, yet simple. It's just a good way of living."
Check out John Rivera's version of "Somewhere Over the Rainbow", part of our 2009 Commencement Slide show »
For more on John Rivera, visit his web site.