Image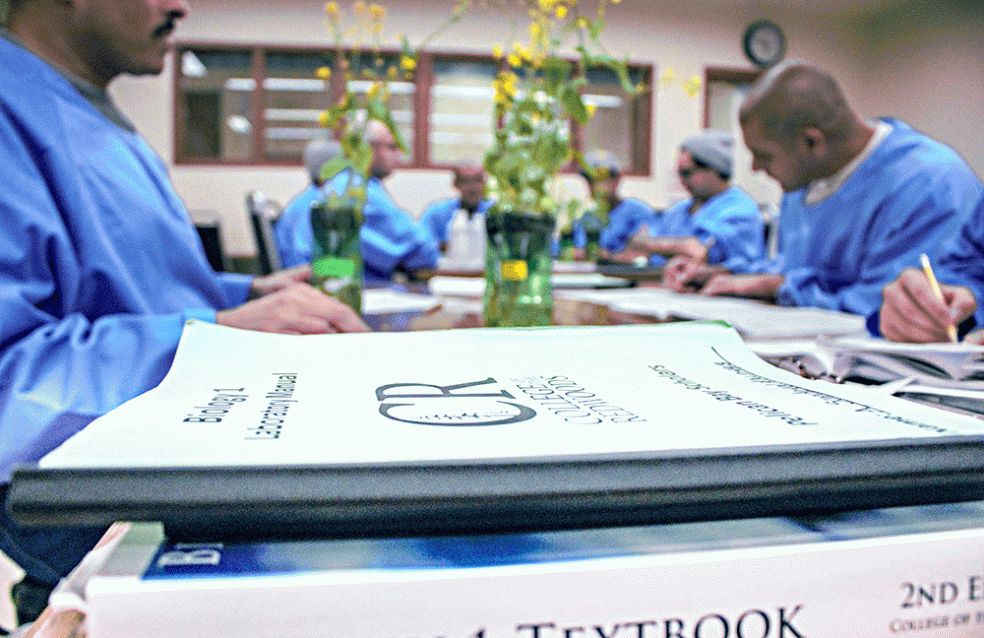 Incarcerated scholars at Pelican Bay State Prison will soon have the opportunity to earn a B.A. in Communication from Cal Poly Humboldt.
It's the first B.A. program to be taught in person on a Level IV yard (a high-security facility) in California. The program is a partnership between the University, College of the Redwoods, and the California Department of Corrections and Rehabilitation (CDCR).
"CDCR is proud to partner with Cal Poly Humboldt to greatly expand degree-earning opportunities for incarcerated students and further the Department's commitment in expanding 'grade school to grad school' opportunities," said CDCR Secretary Jeff Macomber. "Collaborative efforts between CDCR and California's public higher education system are truly transforming lives."
"This new B.A. program and our partnership with Cal Poly Humboldt exemplify the power of collaboration," says Keith Flamer, president of College of the Redwoods. "Together, we're rewriting the narrative of education within the prison system."
The first cohort starts in 2024 with 20-25 students who've completed their associate's degrees through CR's Pelican Bay Scholars Program.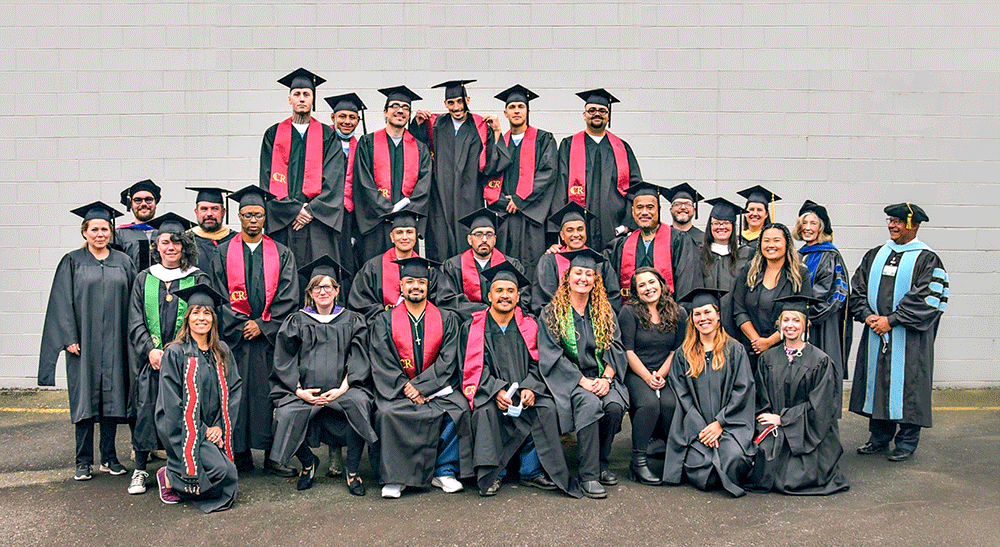 "It is exciting to see a bachelor's degree option coming to the 130 graduates of our CR Pelican Bay Scholars program at Pelican Bay State Prison," says Rory Johnson, Dean of the Del Norte Education Center & Pelican Bay Scholars Program. "Working with our partners at Cal Poly Humboldt on this joint initiative has been a pleasure. CR has gained valuable experience in establishing a successful college program in a maximum security prison and we're happy to collaborate with Cal Poly Humboldt to share our insights from the past eight or nine years to help them avoid reinventing the wheel."
The program increases access to education while providing students a greater chance of success once released.
"At Cal Poly Humboldt we define ourselves by who we include and not who we exclude," says Jenn Capps, provost and vice president of Academic Affairs at Cal Poly Humboldt. "Creating access to education is one of our primary goals and launching the bachelor's degree at Pelican Bay, the first bachelor's degree in a Level IV yard in California, does just that—creates access to education and improves outcomes for people who are incarcerated and the communities they return to."
The program will offer two, then four courses per semester as it scales up. Classes have the same curriculum and resources as those offered on campus. The first cohort is expected to graduate in Spring 2028 with a commencement ceremony in the prison.
Incarcerated students now also have access to federal financial aid to help with tuition costs. For the first time since 1994, the students are now eligible for Pell Grants under the FAFSA Simplification Act. Access to these grants was restored as of July 2023.
Research shows that access to education reduces recidivism.
"Education is one of the greatest rehabilitative programs we can offer," says Tony Wallin-Sato (Journalism, '20), program director of the Humboldt Project Rebound chapter. Project Rebound helps currently and formerly incarcerated individuals enroll in and graduate from California State Universities.
Wallin-Sato is working with the University's new Transformative & Restorative Education Center (TREC) to jump-start the B.A. program.
"Ninety-five percent of incarcerated individuals are going to come home, and we should create the greatest possible reentry plan for them for success," Wallin-Sato says. "If a four-year degree from a public university in California costs approximately $32,000, and a single year in prison in California on average costs $100,000, then economically we are throwing away money instead of working towards compassionate-centered work."
Research from RAND Corporation shows that "every dollar invested in correctional education saves nearly five in reincarceration costs over three years." Additionally, RAND found, formerly incarcerated people are 43% less likely to reoffend and more likely to be employed when they participate in any type of education program.
Project Rebound is a testament to that. "We have less than a 1% recidivism rate for students who finish their degree with us," says Wallin-Sato. "Education is medicine for recidivism."
He helped launch Humboldt's Project Rebound chapter in 2020. As its director, he provides support for students adjusting to life outside of prison—students with whom he shares a common experience.
When Wallin-Sato arrived in Humboldt from Sacramento to pursue his degree after his own struggle with incarceration and addiction, it felt isolating.
"Being formerly incarcerated with a tattoo on your face, you kind of have these moments where you doubt yourself being on campus if you're not with your peers who have shared experiences," he explains. "So I started the first ever formerly incarcerated students club at Humboldt."
Now he works to extend access to higher education to currently and formerly incarcerated individuals. He's part of a working group that includes other universities, the CDCR, and Cal Poly Humboldt staff, including Steve Ladwig, director of TREC; Mark Taylor, Project Rebound youth outreach coordinator; and Communication Professor Maxwell Schnurer, that aims to make more B.A. programs available in California prisons.
The Communication degree is advantageous for Pelican Bay scholars because it is offered at other lower security prisons in California. So if a student transfers facilities, they can continue their degree, Wallin-Sato explains. If a currently incarcerated scholar is released before they finish the program, they can continue their studies at Humboldt or elsewhere. 
Studying communication prepares graduates for a wide range of career options. The job market for this and similar fields is expected to grow over the next decade, according to the Bureau of Labor Statistics.
Employers desire effective communication, according to research from platforms including Indeed. Studying it strengthens critical listening, public speaking, and advocacy skills. 
Communication is the only B.A. currently offered through the program. In the future, project partners hope to expand degree options.
Wallin-Sato hopes that the program allows its students a greater chance at reintegration so they can make a positive impact on their communities and society as a whole.
"Just because they are incarcerated doesn't mean they aren't a part of our community," he adds. "The majority of people incarcerated need support and resources, not isolation and exile."