Telehealth has proven to be an essential tool for helping students stay connected with healthcare providers during the pandemic. To continue supporting the health and wellbeing of students, Cal Poly Humboldt has added a supplemental telehealth service called TimelyCare.
Image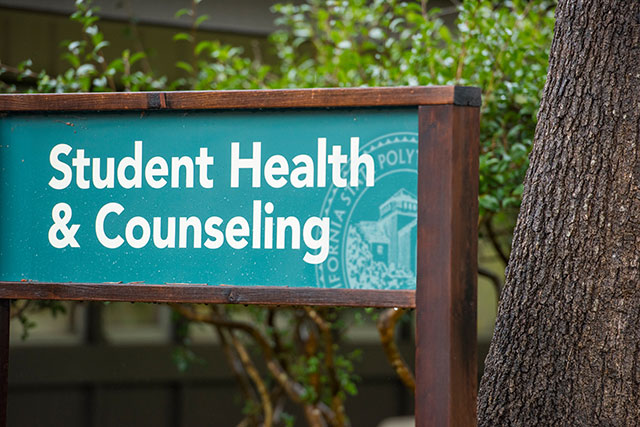 Starting Monday, March 7, students can use TimelyCare, developed by TimelyMD, to find licensed medical and mental health providers outside regular business hours (nights, weekends, holidays, and during winter, spring, fall, and summer breaks).
TimelyMD created its proprietary technology to provide students a 24/7 extension of Cal Poly Humboldt's health and counseling center resources and is part of the University's ongoing efforts to prioritize the health and wellbeing of the campus community.
TimelyCare is one of several resources offered by Cal Poly Humboldt's Student Health & Wellbeing Services (SHWS ). SHWS will remain the primary healthcare touchpoint for students and will coordinate care and make referrals to TimelyCare as appropriate. At the same time, the addition of TimelyCare means Humboldt students have access to on-demand after-hours care in all 50 states, a service that's especially beneficial for those who live in remote areas with limited healthcare options, says Dr. Jennifer Sanford, Interim Executive Director of SHWS.
"Now more than ever we need to address gaps in health coverage for our student community. Our partnership with TimelyCare will provide a critical expansion of services when SHWS is not available to them," says Sanford. "I am really excited about being able to offer our students comprehensive support, in addition to diversifying our network of available clinicians through this partnership."
Using the TimelyCare app from a phone or desktop, students can choose virtual care options from licensed physicians and counselors with diverse backgrounds in all 50 states at no cost. Provider profiles and details of their specialties are available as well. Students can select a specific provider or the first available appointment. Services include:
• Medical care (on-demand and appointment-based)
• Mental health counseling (on-demand and appointment-based)
• Psychiatric support (upon internal referral)
• Health coaching
Mental health remains the top concern of college and university presidents. A recent survey found the majority of college students feel even more stress and anxiety than they did a year ago due to the disruptive impact of COVID-19. The University's TimelyCare program is supported by federal emergency COVID relief funds that were allocated to Cal Poly Humboldt.
"College students said the number one thing their campuses can do to support them right now is provide more virtual services focused on their health and well-being, such as telehealth and teletherapy," says Luke Hejl, TimelyMD CEO and co-founder. "Through TimelyCare, we are proud to deliver best-in-class virtual care to help Cal Poly Humboldt students thrive."
About Student Health & Wellbeing Services at Cal Poly Humboldt
Cal Poly Humboldt's Student Health & Wellbeing Services (SHWS) is a fully accredited on-campus clinic that takes a holistic approach to student healthcare. SHWS provides Medical Services, Counseling and Psychological Services, and Health Education, all staffed by trained professionals. Medical staff include physicians, nurse practitioners, registered nurses, medical assistants, and clinical lab scientists. Mental health providers include licensed psychologists, social workers, and marriage and family therapists. The Health Education team and Peer Health Educators focus on health-promoting fun activities for students.
About TimelyMD
TimelyMD is the leading telehealth provider specializing in higher education. Its mission is to improve the well-being of college students by making virtual medical and mental health care accessible anytime, anywhere. The comprehensive TimelyCare solution optimizes campus resources and supports clinical staff by delivering continuity of care to hundreds of thousands of students at more than 130 colleges and universities. Customizable by school, TimelyCare's wide-ranging telehealth and teletherapy services—including on-demand and scheduled medical care, on-demand and scheduled mental health counseling, psychiatric support, health coaching, and faculty and staff guidance—are designed to help students thrive in all aspects of their lives. Visit timely.md for more information.