Image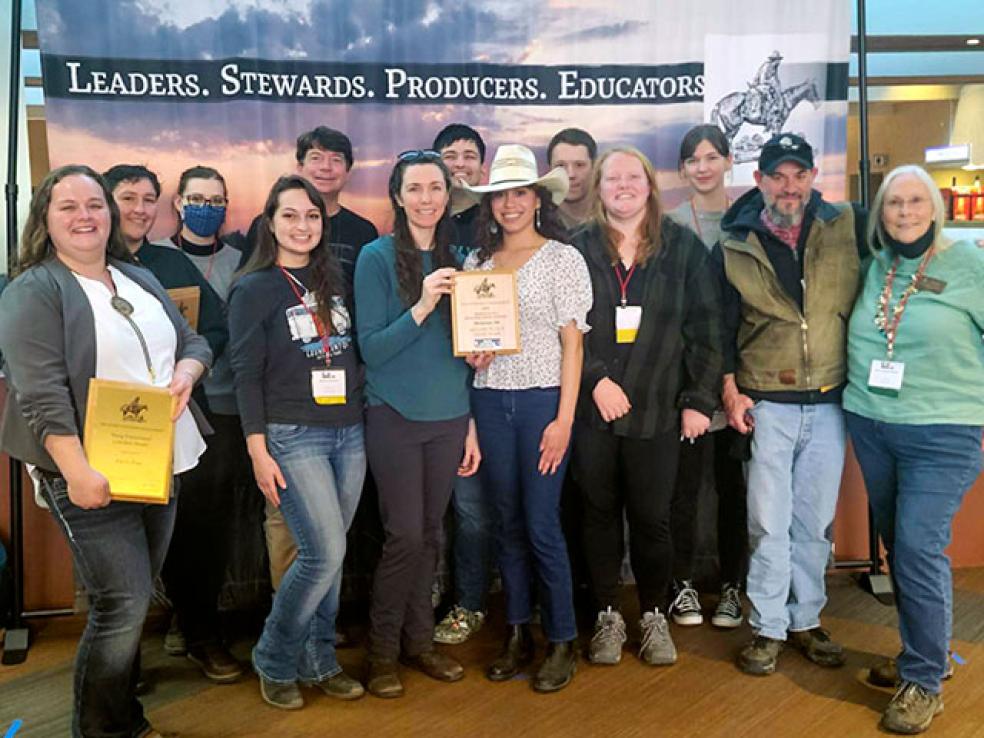 Once again proving their plant prowess, Cal Poly Humboldt students won big at a national plant identification competition.
Humboldt's Rangeland Plant Identification team took second place in a competition with more than 100 students from across North America in a combined virtual and in-person contest. The in-person contest took place at the annual meetings of the Society for Range Management (SRM). Only 22 total students passed (with a score over 60%) including four out of 10 Cal Poly Humboldt participants, ably coached by instructor Todd Golder.
• Ezra Huebner, 3rd place
• Caitlin Davis, 12th place
• Hunter Mortensen, 14th place
• Emma Kirschten, 19th place
In the virtual competition, Antonia Narro placed first, beating perennial favorites from the University of Alberta.
At the event, competitors were asked to identify 100 plant samples including grasses, forbs, shrubs, and trees, having just one minute to write down each specimens' family/tribe, genus, species, life history, and origin.
The exam traditionally includes samples that are exceptionally challenging to identify: some have been defoliated, presented in their seedling stage, or even burned. These skills are especially important for future fieldwork for the Rangeland Resource Science and Botany students who participated in the contest. Roughly one-third of the United States is considered rangeland, defined as open country dominated by herbaceous and woody species.
Kaelie Peña, Rangeland Resource Science alum and US Forest Service Rangeland Management Specialist on the Salmon-Challis National Forest, received the Young Outstanding Early Career Award. Peña recently served as president of the SRM's Young Professionals Conclave.
Rangeland Resources Science Emeritus Professor Susan Edinger Marshall was awarded an Outstanding Undergraduate Teaching Award.
Last fall, students placed second behind Cal Poly San Luis Obispo in the Region 6 Collegiate Soil Competition, beating CSU Fresno and New Mexico State University. This qualifies the Humboldt team to compete nationally in Ohio in April. Chris Ziliotto (Rangeland Resource Science) took 1st place in pedon descriptions and classification, with Olivia Winslow (Rangeland Resource Science) placing sixth. David Reinhart, a freshman Forestry major, placed seventh in individual soil texturing, drawing from his experience as a national Future Farmers of America champion from Foresthill High School in Placer County, California.