Starting Feb. 4, Humboldt State will join campuses around the United States and Canada for RecycleMania, a friendly competition to promote waste reduction activities at college and university campuses.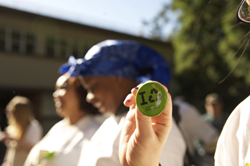 Over an eight-week period, schools across the United States and Canada will report the amount of recyclables and trash collected each week and be ranked in various categories. Top schools will be recognized at the end of the tournament with an award and bragging rights among peer campuses.
From promotional events to activities, students, faculty and staff will have plenty of ways to get involved. For more information, contact HSU's Office of Sustainability at (707) 826-5920.