Image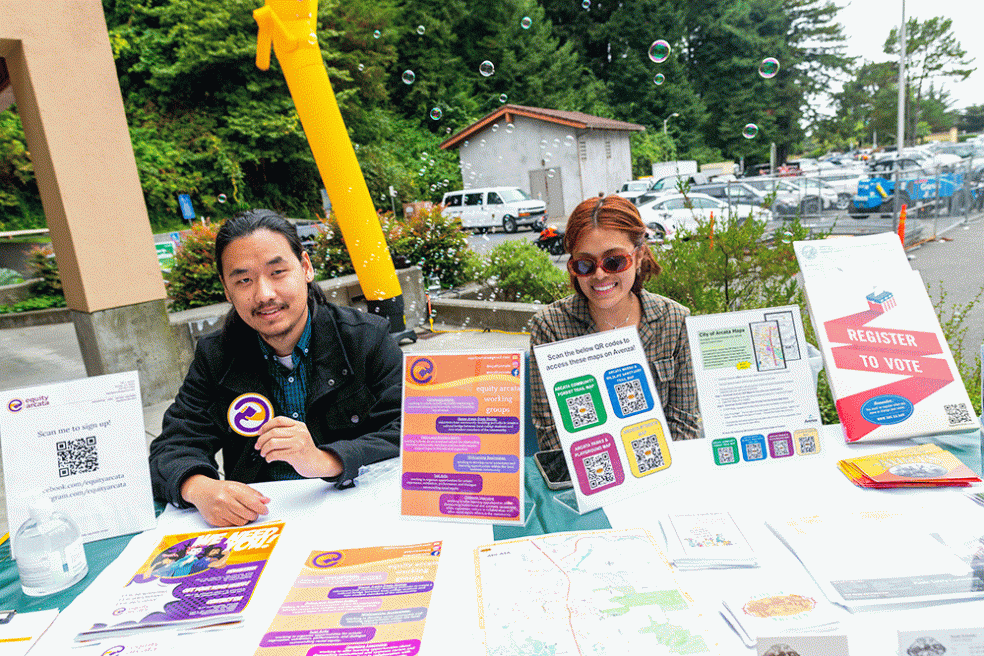 In 2017, Cal Poly Humboldt and the City of Arcata formed equity arcata, a unique coalition that works to create a more welcoming community and address concerns of students of color.
Today that coalition remains strong, building on programs and partnerships, and preparing for the future.
equity arcata was established in response to calls from University students for increased safety, inclusion, and opportunity in Arcata and beyond. The initiative is an all-out effort that brings together the University, the city, Arcata k-12 schools, and local businesses and organizations.
Its partners share a commitment to co-creating an equitable community in which people of color feel that they belong, says Lisa Bond-Maupin, the initiative's co-coordinator.
"Shared commitments to social change bring us together," she says. "We have shared responsibilities for the safety, basic needs, and wellbeing of students, staff, and faculty. Such issues cannot be solved without everyone working together."
equity arcata's previous efforts have included Home Away From Home. The program hosts potlucks and drives where students receive free household supplies and warm meals. With  community building and student welfare in mind, the program helped establish the University's Humboldt Tenant Landlord Certification program, which helps renters, and property owners build positive, equitable relationships. Efforts also included the Chief's Advisory Panel to foster relationships between law enforcement and students.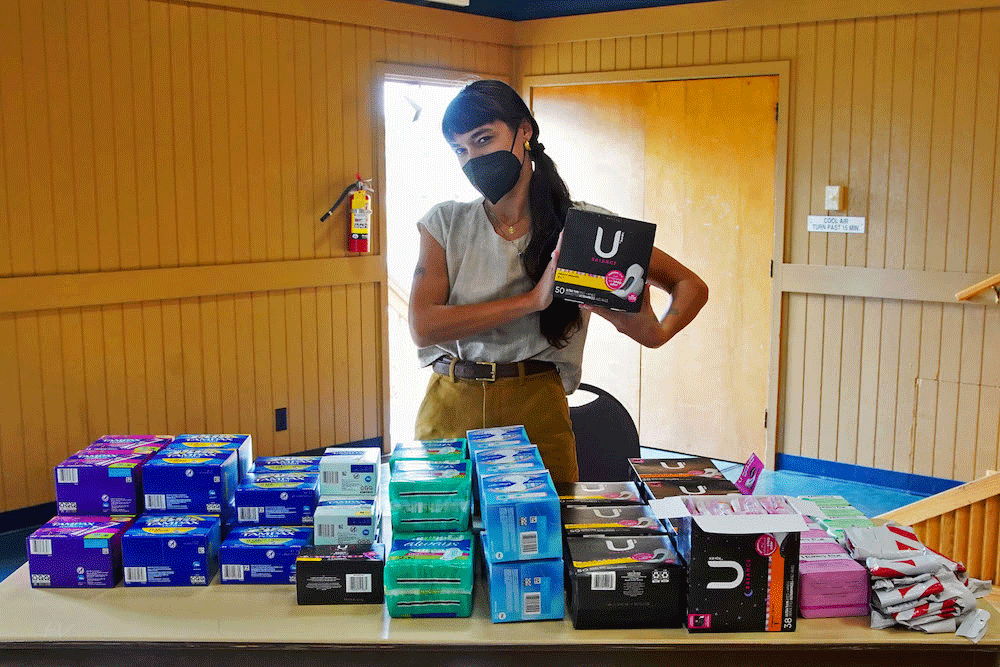 equity arcata has been behind several business initiatives, such as bias awareness training for employers and sponsoring exhibits by artists of color. equity arcata also promotes local resources, including a list of businesses owned by people of color, and has supported community organizations such as Black Humboldt, The Native Women's Collective, and The Honor Tax.\
This fall, the initiative underwent a transformation, which included the development of a board of directors, three new areas of focus (grassroots partnerships, collective impact, and convening and communicating), and the Student Advisory Group for Equity (SAGE).
SAGE is made up of Student Equity Fellows with Cal Poly Humboldt's Office of Diversity, Equity & Inclusion (ODEI). Together, they inform and advise equity arcata staff and its board on priorities, and plan and support its key initiatives including partnerships.
equity arcata will also introduce a diversity, equity and inclusion certificate, and a series of workshops developed by the ODEI, one of the initiative's leaders, says Rosamel Benavides-Garb, associate vice president of diversity, equity and inclusion at Cal Poly Humboldt.
The initiative models what the community values most—diversity, equity, and inclusion, and the prosperity and safety of all of its members, he says. "equity arcata is helping us to come together as an integrated community, working together to resolve our most pressing issues."
Since its inception, the initiative has raised awareness of racial inequalities, helped businesses adopt equitable practices, and created more welcoming environments, says Arcata City Manager Karen Diemer. 
"We have trained hundreds of individuals on topics such as the four dimensions of racism, white fragility, and cultural humility," Diemer says. "The initiative has created an open door into the City and the University where groups can seek support for a program, concern, or new policy to move the equity needle."
Prior to its development, Diemer says, the most common response city officials received in talks with community members was, "racial inequity does not exist here in Arcata, we are different and more progressive. In the past few years, there have been many local and national events that have shaped people's view of equity in Arcata," she says. "But I believe one of the influences has been the constant discussions at chamber events, rotary events, city council, and board meetings that equity arcata has spurred and led."
In the future, equity arcata hopes to grow partnerships that continue to bring more voices to the multi-organization effort, and expand funding opportunities. This includes supporting signature programs such as Festejando Nuestra Comunidad, and Arcata Chinatown Project. Additionally, equity arcata is building funding to support community-based projects, events, or research opportunities.
For more information, visit equityarcata.com