Humboldt State University celebrated the graduation of more than 1,800 students in three ceremonies in Redwood Bowl on Saturday.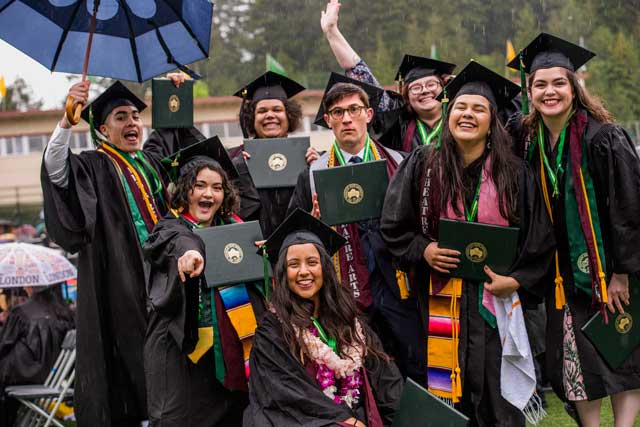 See photos from Commencement on Flickr
Commencement ceremony videos
See what people are posting
Special recognition went to Mary Elise Conzelmann, one of Humboldt State's Outstanding Students of the Year. A senior majoring in Recreation Administration, she has engaged in the community through volunteering, leading the Recreation Administration club, and enacting a cultural diversity workshop.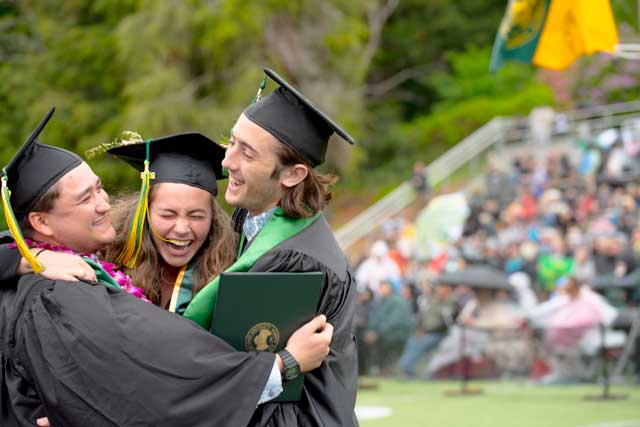 Conzelmann shared the honor with Tanya Garcia, a senior double majoring in Environmental Resources Engineering and Math, who has been an active supporter of her peers' academic success and participated in a service trip to Nicaragua where she worked to install a water well for a rural hospital.
Charmaine Lawson also accepted a posthumous degree in honor of her son, David Josiah Lawson, a Criminology and Justice Studies major who was killed in 2017.
This year's graduates join HSU's 70,000 living alumni. Alumni can sign up for a free membership with Forever Humboldt, the official association of Humboldt State University.