Image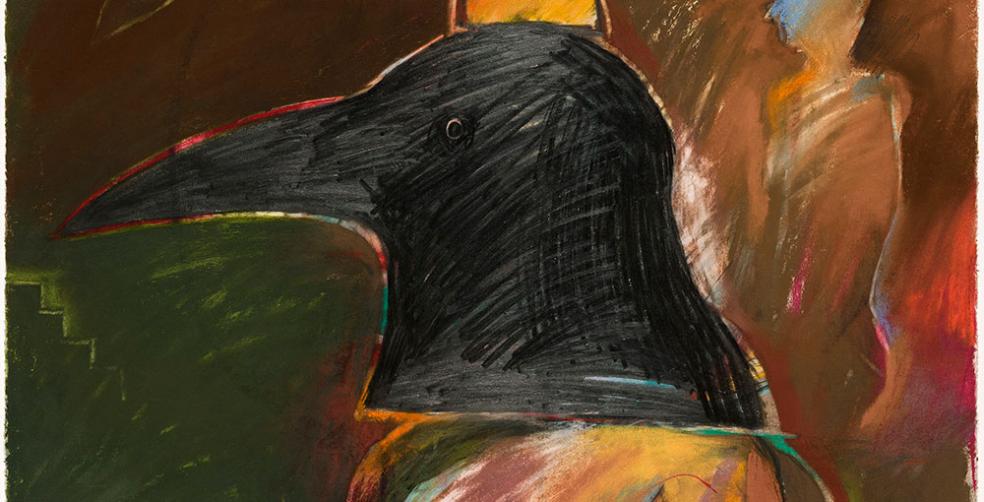 Crow's Side of the Tale: Life & Art of Rick Bartow opened this week at the Cal Poly Humboldt Goudi'ni Native American Arts Gallery.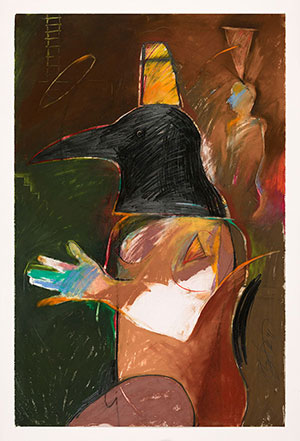 This exhibition reintroduces Wiyot artist Rick Bartow and his art to the community of his homelands and is presented in conjunction with The Bartow Project film series, produced in collaboration with the Wiyot Tribe and Dell'Arte International. A campus screening of the films is tentatively scheduled for April 27th, and a Community Gallery Tour will take place on Saturday, April 23, 11 a.m.-12:30 p.m.
Events and other screening information is available at thebartowproject.com, including events at the Wiyot Cultural Center, Minor Theatre, and Dell'Arte Carlo Theatre.
Special thank you to the Wiyot Tribe, Froelick Gallery, Dell'Arte International, Instructionally Related Activities Fund, and the Cal Poly Humboldt Art Department.
The Goudi'ni Native American Arts Gallery is located on the ground floor of the Cal Poly Humboldt Behavioral and Social Sciences Building located near 17th and Union Street. For campus parking information, visit parking.humboldt.edu.
Both galleries will be open with modified visitor protocols due to Campus and County guidelines. In order to ensure the continued safety of our campus community, the Campus Galleries continue to recommend wearing masks while indoors. Additionally, please be prepared to present a Humboldt ID, a vaccination card with proof of initial vaccination and booster, or a negative COVID-19 test result from the last 72 hours.
We appreciate your commitment to supporting Cal Poly Humboldt in maintaining a safe environment for our students and employees. Should this requirement be a concern, please reach out to rbg@humboldt.edu as soon as possible.