Image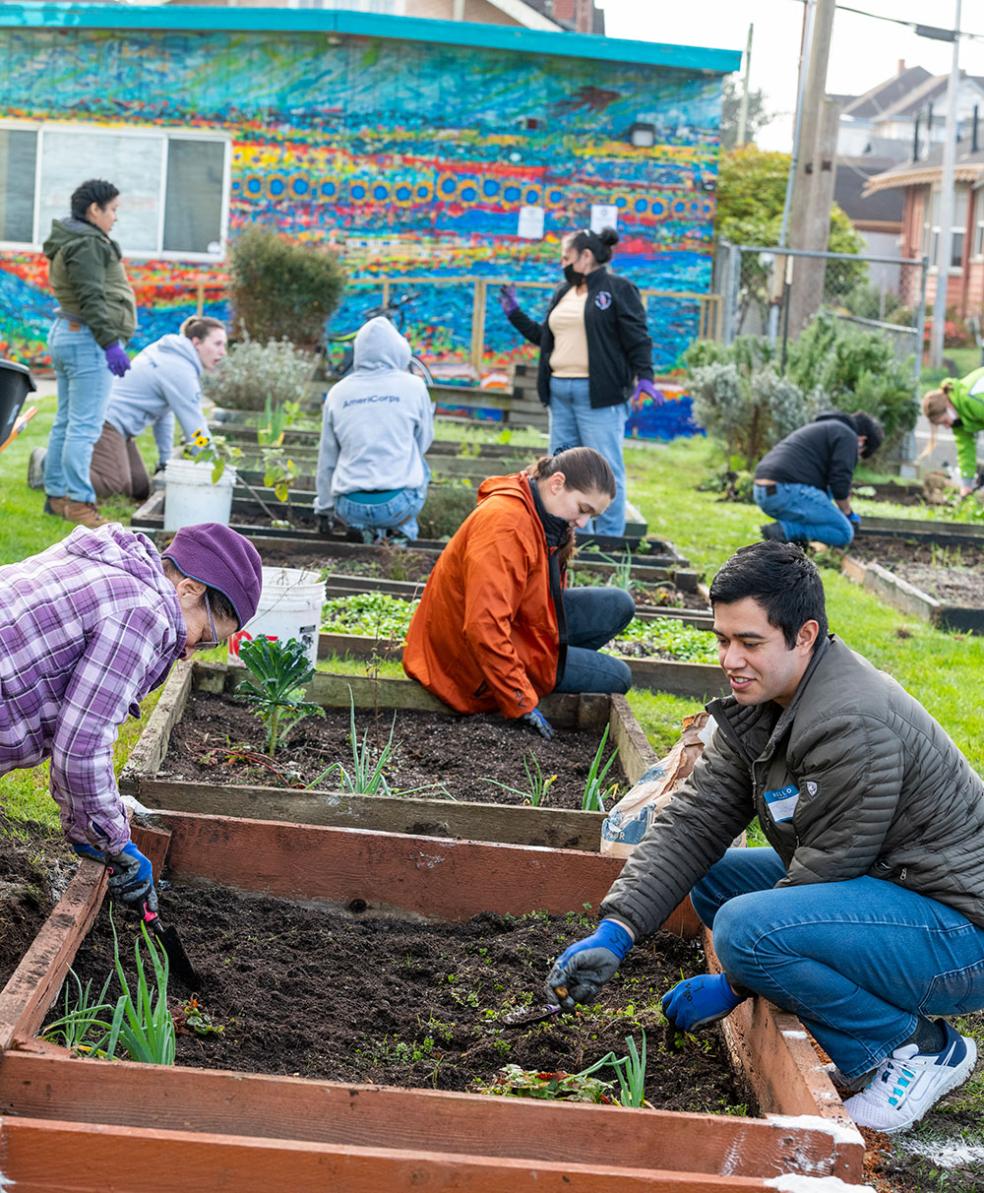 More than 55 Cal Poly Humboldt volunteers prepared the campus food pantry, worked on outdoor garden spaces, removed invasive plants, and more on the MLK Day of Service on Jan. 10.
As part of the annual event, they were joined by AmeriCorps volunteers and event staff to provide 242 total hours of volunteer service. 
At the Oh SNAP! Food Pantry, volunteers cleaned and restocked in preparation for the Spring semester. At the Boys and Girls Club of the Redwoods, which serves the community as a youth development program for children, volunteers cleaned, organized, and built garden beds and pathways.
Other volunteers visited the Jefferson Community Center, an urban community space in Eureka to work on gardens, tree care, and improving a classroom space for children. And they spent time at the Northcoast Regional Land Trust removing invasive plants, enhancing wetland restoration projects, and improving the Freshwater Farms Reserve Nature Trail.
Volunteers expressed appreciation at working on the projects, gaining skills, and connecting with campus and community members. 
The MLK Day of Service takes place every year on Martin Luther King, Jr. Day, and is billed as "a day on, not a day off." It's led by Humboldt's Youth Education Services (Y.E.S.), where student leaders and volunteers contribute to a variety of service programs, with support from the Office of Student Life, Umoja Center for Pan African Student Excellence, Social Justice, Equity & Inclusion Center, and Center for Community Based Learning.