Lessons of resilience. Engagement between student and faculty in the classroom.  Dreams of freedom and of confinement in the era of Japanese incarceration. Three powerful talks by winners of the 2021-21 Distinguished Faculty Awards.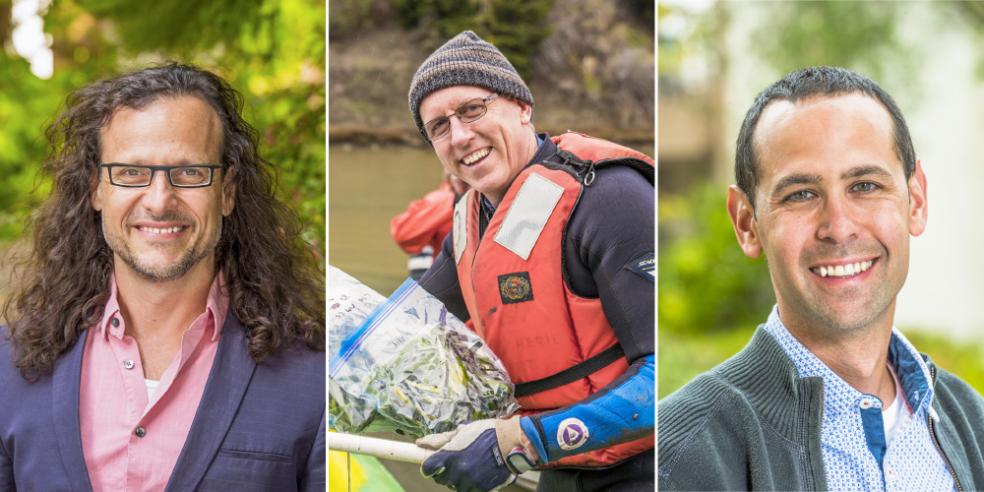 Free and open to students, faculty, staff, and members of the local community.* 
Frank Shaughnessy, Professor of Botany, 2020-2021 Outstanding Professor 
Classroom's Human Connection: Personal engagement between a student and instructor, and what that means for equity and inclusivity during the learning experience. 
Thursday, April 7 Science B 135
5:00 p.m.
Zoom link
Michihiro Sugata, Professor of Sociology, 2020-2021 Excellence in Teaching—Tenure Track
Japanese Incarceration and The Politics of Dreaming: How visions of freedom and of confinement reconstituted the U.S. as it emerged from WWII. 
Tuesday, April 19
Siemens Hall 108
5:30 p.m.
Zoom link
CANCELED
Lonny Grafman, Instructor of Environmental Resources Engineering, 2020-2021 Excellence in Teaching - Lecturer
Crafting Resilience: What we learned from hundreds of community-based student projects leveraging rain, sun, earth, and each other.
Wednesday, March 30
Siemens Hall 108
5:30 p.m.
*Faculty, staff, students, and guests who are accessing campus facilities at any University location must be fully vaccinated against COVID-19, including a booster shot if eligible. Masks are optional but encouraged. Guests need to show proof of vaccination and ID. Go to link.humboldt.edu/campusready-events for full details.
Got to aavp.humboldt.edu for more information.