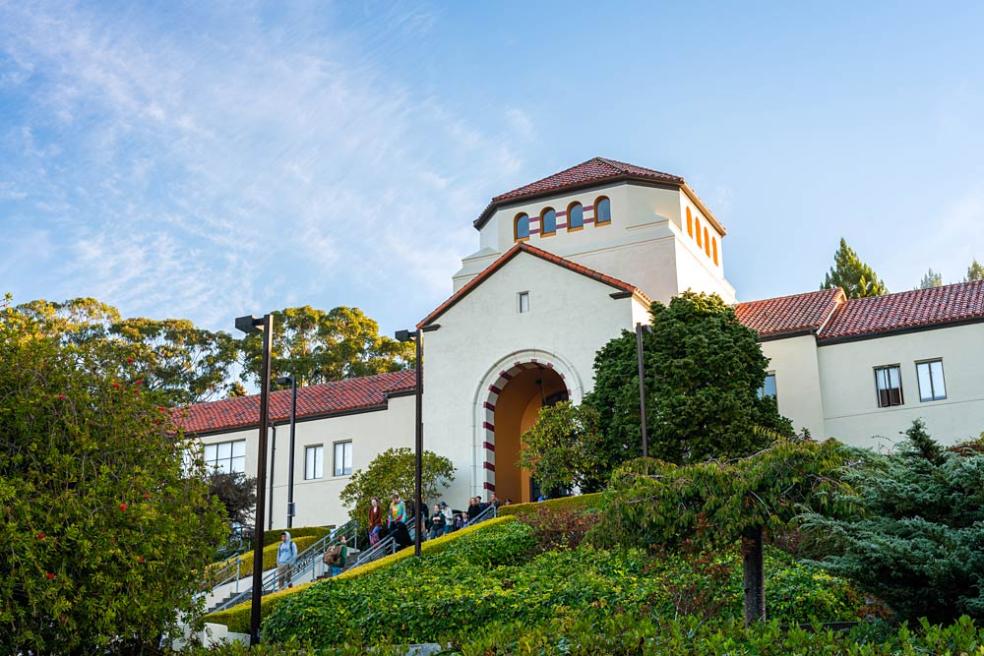 Cal Poly Humboldt is now better prepared to protect cultural heritage in the event of emergencies, thanks to a Smithsonian Training attended by Emergency Manager Cris Koczera.
The purpose of the training, Koczera explains, is to connect the worlds of emergency preparedness and management and cultural heritage sites like museums, historical archives, and more. Only 25 people have attended the training and Koczera says the application process is competitive.
Emergency responders have priorities in the event of critical incidents like earthquakes or floods: the first being life and safety, followed by protection of property. Institutions like Humboldt also need to consider protection of cultural resources: plant and biological collections; research projects; books, papers, and other historical materials; art; cultural artifacts on loan from tribes; and many more types of sensitive, valuable items held on campus. 
Emergency management teams often focus on human lives and highly visible, big-dollar buildings and equipment. 
"We are so life and safety and infrastructure focused that cultural archives get overlooked," says Koczera. "The training was unlike anything I've done. It provides an opportunity on campus to look at emergency planning for more specialized spaces. We can also be a leader in the community to share this information and create a process and mutual aid system to support neighbors who may be having an emergency and need a safe space for their collections to go."
Koczera has already identified groups to connect with, including tribal partners, the Clarke Museum, and Humboldt County, to discuss how to prepare and protect collections, as well as respond when disaster strikes. These steps include careful documentation and cataloging and skilled techniques to safeguard and restore all kinds of materials. 
So, while the training focused on cultural heritage, every factor in disaster preparedness and response are tied together, Koczera says. And all of this helps Cal Poly Humboldt's Risk Management team protect campus in worst case scenarios.