To raise awareness and help end the stigma surrounding mental health for student athletes, the Cal Poly Humboldt athletic community joined Dam Worth It, a nonprofit committed to ending the stigma around mental health.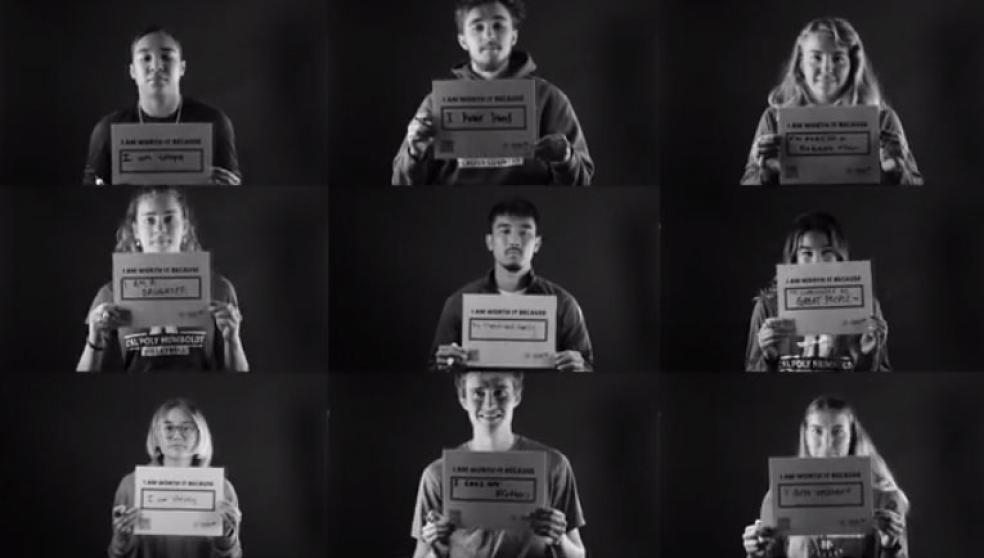 The movement uses influential platforms like sports events, where Humboldt student athletes hand out wristbands and encourage students and athletes to get involved by filling out cards that state why they are worth it. Student athletes also released a powerful video, created by student Joy Hano, featuring members of the Athletics department.  
For its efforts, the Humboldt branch of Dam Worth It was named a finalist for the NCAA Division II Award of Excellence—which recognizes initiatives that exemplify the Division II philosophy, community engagement, and student-athlete leadership—for two consecutive years.
Two Oregon State University students—Taylor Ricci and Nathan Braaten—founded the organization in 2017 after losing teammates to suicide. Since then, several schools and colleges throughout the nation have since joined the campaign and adopted Dam Worth It branches.  
If you or anyone you know is struggling, reach out to the national suicide and crisis hotline at 988. 
Support services are available for students through same-day or scheduled counseling. To speak with a counselor please contact Counseling & Psychological Services at (707) 826.3236 or humboldtcaps@humboldt.edu during business hours. Telehealth (including an immediate "TalkNow" session) is available 24/7 through TimelyCare. Please register at timelycare.com/calpolyhumboldt. Additional information about counseling services and self-help resources can be found at the Counseling & Psychological Services' website.  Students who need help connecting to these resources, or feel this may impact their ability to engage in school can contact the CARE team.
For more information, visit damworthit.co.