Despite the uncertainty of higher education during the pandemic, Humboldt State experienced an 8% increase in the number of new graduate students from last year and the highest number since 2017.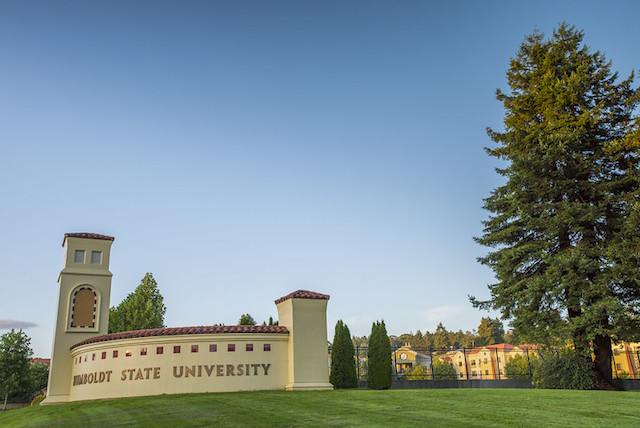 According to preliminary numbers, there are 192 graduate students enrolled — up from 178 students in Fall 2019 — across 11 programs, which include: Applied Anthropology, Biology, Business Administration, English, Environmental Systems, Kinesiology, Natural Resources, Psychology, Social Science – Environment & Community, Social Work, and Sociology. Kinesiology, Social Work, and Psychology graduate programs experienced the most growth.
"Our graduate programs prepare and position our students for meaningful and fulfilling careers, as well as for doctoral-level study, and the growth we experienced in Kinesiology, Social Work, and Psychology are a real testament to that," says Shawna Young, dean of the College of Professional Studies.
The increase comes as overall fall enrollment looks better than expected. Based on final figures, at 6,431, total enrollment is down just 7.9% compared to last year, but higher than the anticipated 20%.
The increase in the number of graduate students highlights a common higher education trend: students often go to graduate school during economic downturns hoping to gain more skills when they enter the workforce.
"The growth that we are experiencing, particularly during a global pandemic, is a testament to the hard work of our faculty and staff and the reputation of HSU's programs," says Mary Oling-Sisay, Vice Provost and Dean of Undergraduate & Graduate Studies.
Already at the forefront of offering quality online graduate education long before the pandemic, HSU provides in-person and online graduate programs that are full- and part-time—flexibility that's especially important for students who are working while going to school.
Students who take advantage of HSU graduate programs find classes are small, allowing them to work closely with faculty on projects where they can apply what they learned in the classroom to real-world situations. These experiences build interpersonal and practical skills that are vital for many careers. At the same time, students like Kinesiology major Mishell Lopez can often make a difference in the local community.
An Air Force Reservist, Lopez took an interest in helping local veterans. With the support of Kinesiology Professor Justus Ortega and Humboldt County agencies, Lopez and Kinesiology undergraduate students conducted fall risk testing at the VA clinic in Eureka. Ortega and Lopez are currently expanding fall risk assessments and fall prevention awareness using GIS technology and a website they are creating. The data they gather will help local agencies better serve the local community.
Beyond having practical applications, working with the community inspired Lopez. "I have such a diverse set of skills because I chose to attend Humboldt State," says Lopez. "This experience is going to help me become a better physical therapist, a leader, and a community member."