HSU Music Department presents its 2015 fall semester Faculty Welcome Concert on Saturday, September 12 at 5 p.m. in Fulkerson Recital Hall. A reception follows for all who attend.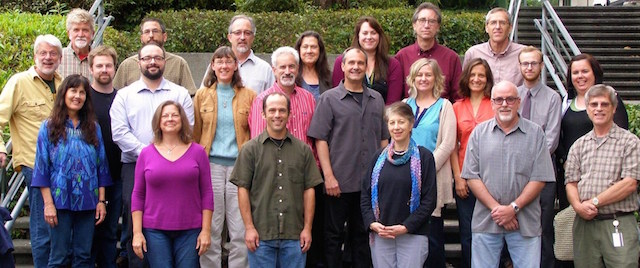 The Welcome Concert has become a traditional event at the beginning of each semester. It is an opportunity for Music faculty and staff to collaborate in performance, while welcoming students back to campus. It is also an opportunity for students and members of the public to hear many faculty musicians performing in the same event.
This program includes two duets, both pairing a well-known faculty performer with a newcomer to the HSU Music Department.
Pianist Daniela Mineva plays "The Serpent's Kiss (Rag for two pianos)" by contemporary American composer William Bolcom, with a new department accompanist, Jina Silva.
Elisabeth Harrington sings early Baroque Italian composer Giacomo Carissimi's "Duet for Two Soprano" with Annika Bäckström, who will teach voice this year. Robin Miller accompanies on piano.
Cindy Moyer (violin), Karen Davy (violin), Sherry Hanson (viola) and Daniela Mineva (piano) perform "Spanish Garland" by contemporary composer Jose Evangelista. They are joined by Kira Weiss on cello for a piano quintet by Dmitri Shostakovich.
Also on the program is an Afro-Cuban sextet led by percussion faculty Eugene Novotney and Howard Kaufman, an aria from Puccini's La Boheme sung by Elisabeth Harrington, and a song by 20th century French composer Gustave Charpentier sung by Annika Bäckström.
The Faculty Welcome Concert is performed on Saturday September 12 at 5 p.m. in Fulkerson Recital Hall on the HSU campus. Tickets are $10 general/$5 seniors, children and students, from the HSU Box Office (826-3928) or at the door. This Faculty Artist Series concert is produced by the HSU Music Department.