Humboldt State Calypso Band ends its 30th-anniversary celebration in the place where the band began—Fulkerson Recital Hall—with a concert featuring a guest artist, the legendary steel pan player Andy Narell, on Thursday, May 5.
Image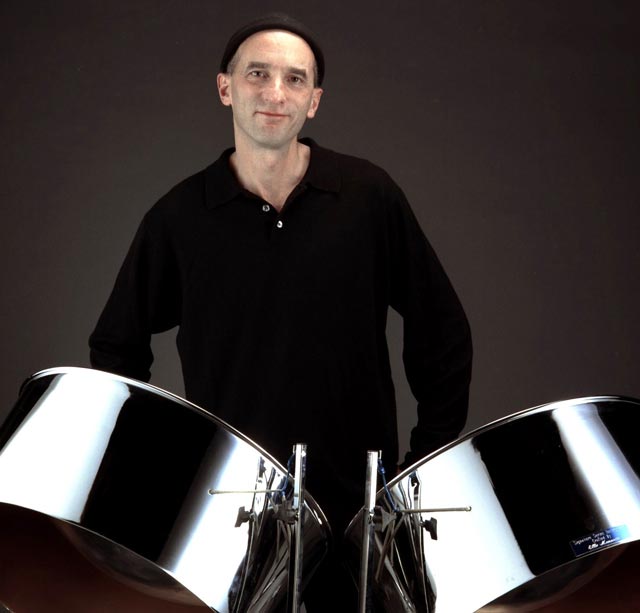 Eugene Novotney, founder and current director of the Calypso Band, calls it as "our student and community appreciation show," marking the band's first appearance in Fulkerson Hall since the spring of 1986.
Guest artist Andy Narell is a virtuoso steel pan player (he played more than 25 parts on an album recorded one instrument at a time) who teaches in Paris and across the U.S.
"Andy Narell is not only one of the premier steel pan artists and composers in the world, he is one of the best musicians on the planet," Novotney said. "He is the true definition of what it means to be a performing artist, and his influence both in the steelband movement and in the jazz world has been immeasurable."
"He is undeniably the most recorded steel pan artist in history, and his compositions for the steelband are historic and profound," Novotney continued. "We are beyond thrilled to have him come to Humboldt State, and we are extremely excited to share the stage with him and experience his artistry. This will be the show of a lifetime, and we could not think of a better way to celebrate our 30th anniversary at HSU."
Image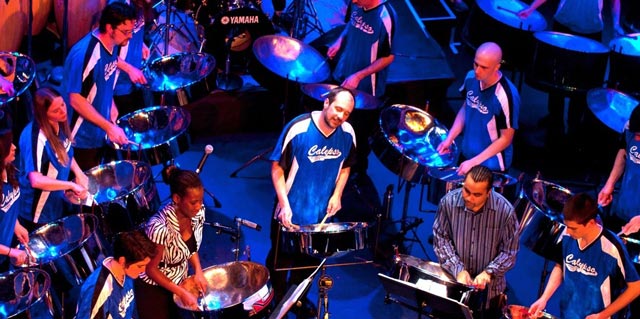 In addition to his performance in this concert, Narell will hold a free workshop for HSU students on Wednesday May 4 at 3 p.m., to be followed by a rehearsal with the Calypso Band, also open to the public at no charge.
The Humboldt State Calypso Band with guest artist Andy Narell performs on Thursday May 5 at 8 p.m. in Fulkerson Recital Hall on the HSU campus. Tickets are $8, $5 seniors and children, free to HSU students with ID, from HSU Box Office (826-3928) or at the door. More information: http://HSUMusic.blogspot.com. Directed by Eugene Nototney, produced by HSU Music department.