The community is invited to a ceremony and reception for distinguished Hupa-Yurok artist George Blake, who is receiving an honorary Doctorate of Humane Letters to be conferred by the California State University and Humboldt State University.
Image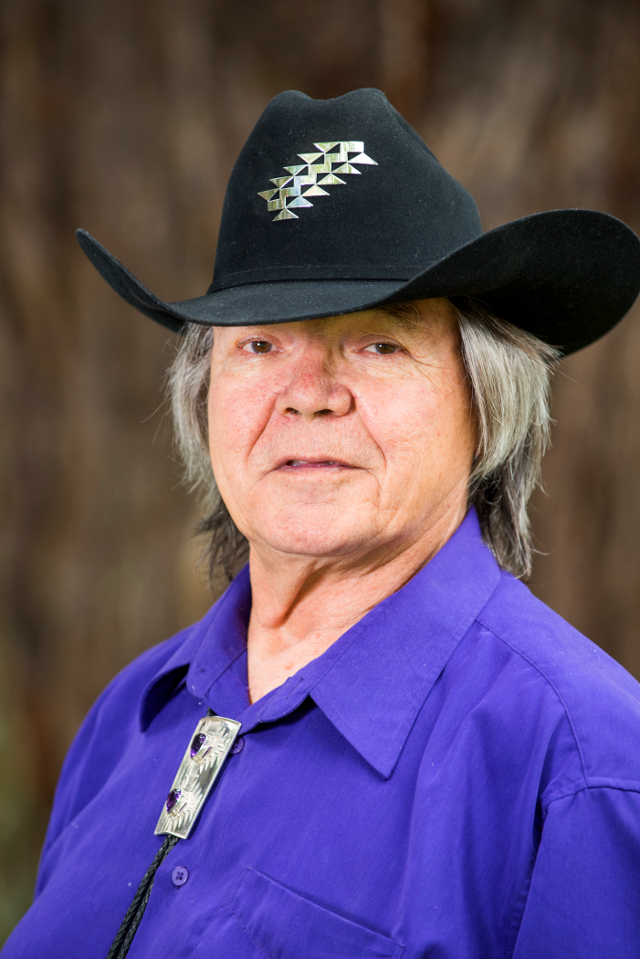 The ceremony will be held on Tuesday, Oct. 11 from 4 to 5 p.m. at the Van Duzer Theater. Art Department Assistant Professor Julia Alderson will interview Blake about his life and work. A reception with refreshments will follow from 5 to 6 p.m. on the Library's second floor.
The ceremony comes during HSU's 23rd annual Indigenous Peoples' Week, with free events held across campus. The five-day event begins with a celebration on the UC Quad and includes workshops, film screenings, a community-building reception, and cultural sharing.
An exhibit of Blake's work will also be shown at the Goudi'ni Gallery beginning Oct. 6, and an artist talk and gallery opening reception will take place on Oct. 13 at 5 p.m. Read more about the exhibit here.
Image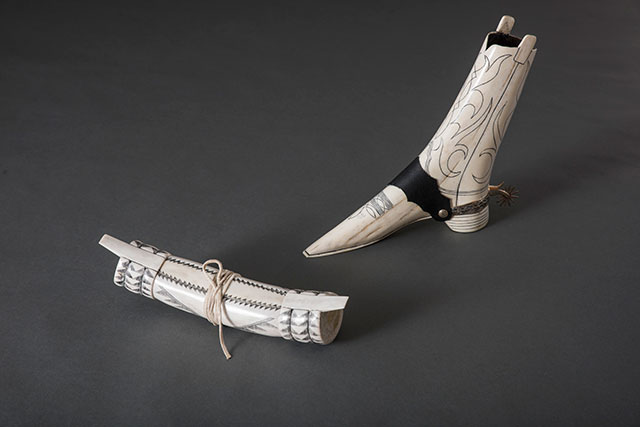 Born in 1944 on the Hoopa Indian Reservation in the Hoopa Valley of Humboldt County, Blake is known for his sculpture, jewelry, regalia, and contemporary works. He is also recognized as one of the few living people skilled in the traditional art of dugout canoe building. One of his dugout canoes, completed in 1990, is on display in the HSU Library.
Blake was cited by CSU Trustee Hugo Morales for his role in the resurgence of Native California traditional cultural life since the 1970s. Blake's work has been exhibited internationally and is in the collection of major institutions. He was awarded the National Heritage Fellowship in 1991 by the National Endowment for the Arts.
Blake joins only 10 other people that HSU has presented with Honorary Doctorates since 1965. See a full list of those honorees here.