The Humboldt State University Campus Store will open its Eureka location on Friday, Dec. 10, serving the community, visitors, and students of all ages.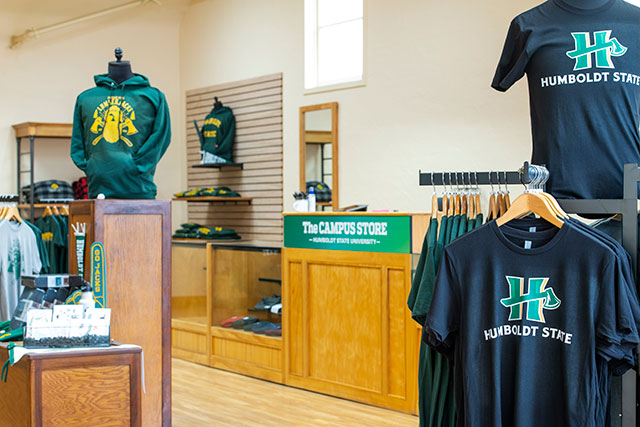 The Campus Store, Eureka will be located at 218 F Street in the Ritz Building. This site is in addition to The Campus Store on the Arcata Plaza, which is expected to open in the spring.
The store will sell apparel and gear from HSU, College of the Redwoods, St. Bernard's Academy, and McKinleyville, Arcata, and Eureka high schools, in addition to locally made gift items that locals, tourists, and HSU students and families will enjoy.
The Campus Store, Eureka came out of a desire to have a University presence in Old Town and have HSU represented at events like Arts Alive. The store will help the University be more connected with the community and visitors, and give students a destination to visit in Eureka.
Both store managers are alumni. Dave Neyra ('99, Kinesiology), owner of Humboldt Outfitters, will be operating The Campus Store, Eureka, and Chloe Tripp ('20, Business) will manage the store.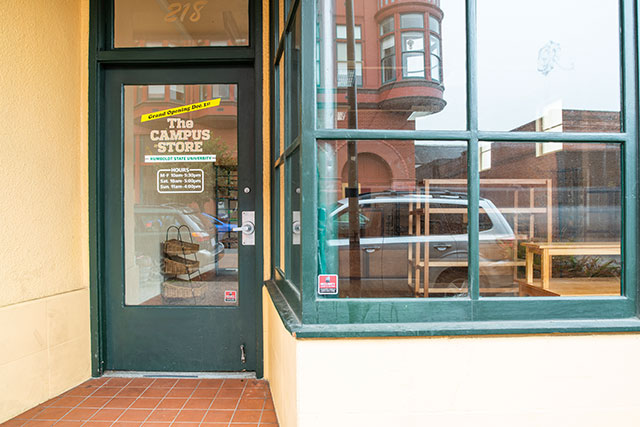 On campus, the College Creek Marketplace will continue to sell University apparel and merchandise, and school supplies—including scantrons, textbooks, etc. The campus Bookstore will continue to be open at its current location, on the third floor of the Student Activities Center, until The Campus Store, Arcata opens. The Campus Store, Arcata will continue to sell computers and technology supplies and provide additional jobs for HSU students who work while pursuing a degree.