The Humboldt State University Piano Club donated more than 90 instruments to local elementary and middle schools in the last year, with help from Humboldt Light Opera Company (HLOC).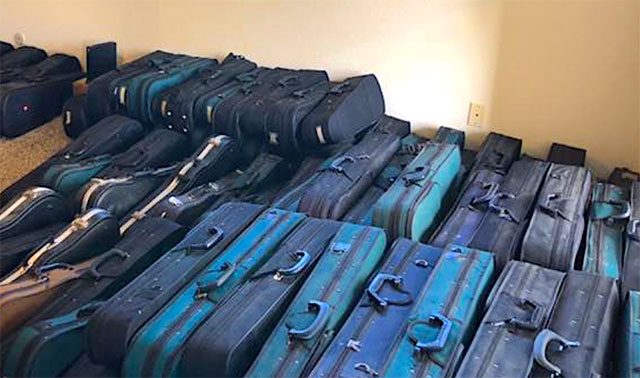 The HSU Piano Club started in 2017 in the hopes of bringing students who have a passion for music together outside of class. They had been thinking of ways to get involved with the community, when club treasurer Megan Dominguez came up with the idea of donating instruments.
The club searched for a nonprofit they could partner with in order to go through with the donation process. This search eventually connected club President Lisa Ko and other club members to HLOC.
"The whole thing was a long process," said Ko. "There were a bunch of hoops we had to jump through."
Most of the instruments donated came from Redway Elementary, after it ended its music program. Members of the Eureka Symphony checked the instruments to make sure each one was in good condition. Before being donated, Ko stored all of the instruments in her own apartment.
The club ended up with 92 violins, a viola, and a clarinet. Six Rivers Montessori School, Sunny Brae Middle School, and Jacoby Creek Elementary and Middle School were all recipients of the donated instruments. This donation gave members of the Piano Club an opportunity to give back to the community, as well as make an impact on youth in Humboldt County.
"Music in schools isn't very supported." said Ko. "It was great to give away all the violins, and know they went to a pretty good home."
For more information on HSU's Department of Music, visit the program's website.