Humboldt State University will observe the annual Fred Korematsu Day of Civil Liberties & the Constitution on Thursday, Jan. 27, from 3-4:30pm via zoom.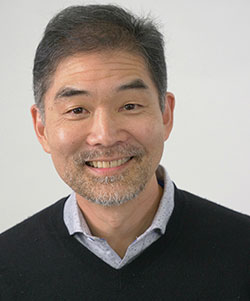 This year's keynote speaker, Stan Yogi, is the coauthor of Wherever There's a Fight: How Runaway Slaves, Suffragists, Immigrants, Strikers, and Poets Shaped Civil Liberties in California and Fred Korematsu Speaks Up. He is the co-editor of two books, Highway 99: A Literary Journey Through California's Great Central Valley (1996) and Asian American Literature: An Annotated Bibliography (1988). His essays have appeared in the San Francisco Chronicle, Los Angeles Daily Journal, and academic journals and anthologies. He co-curated the traveling exhibits Art of Survival: Enduring the Turmoil of Tule Lake and Wherever There's a Fight: A History of Civil Liberties in California. He is a co-chair of Okaeri, a group of LGBTQ+ identified Japanese Americans, and he is also a co-curator of Seen and Unseen: Queering JA History Before 1945, an online exhibit about LGBTQ+ Japanese American history.
This event will be facilitated by Christina Hsu Accomando, Ph.D., Department of English and Critical Race, Gender & Sexuality Studies, and Michihiro C. Sugata, Ph.D, Department of Sociology and Criminology & Justice Studies with partnership from Asian Desi Pacific Islanders Collective, Student Life, HSU Library, and Humboldt Asians & Pacific Islanders in Solidarity.
More information is available from HSU Library webpage, including the zoom registration link
Fred Korematsu received the Presidential Medal of Freedom in 1998 after he won a federal court case that overturned his conviction under President Roosevelt's post-Pearl Harbor executive order. The order authorized the secretary of war and military commanders to incarcerate all individuals of Japanese ancestry in internment camps. An Oakland native who worked as a youngster in his family's flower business, Korematsu reported for military duty but the Navy rejected him due to stomach ulcers and he could find no employment after Pearl Harbor. The U.S. Supreme Court upheld the legality of Roosevelt's internment order, but Korematsu's conviction was thrown out decades later with the disclosure of new evidence that had been withheld from the courts by the federal government during the war. The new evidence refuted the necessity of internment.
In the years before Korematsu's death in 2005, he served on the Constitution Project's bipartisan Liberty and Security Committee. The project is a think tank that advocates rule of law and criminal justice programs.