HSU Cycling became the Western Collegiate Cycling Conference Mountain Bike champion Nov. 17, beating all Division I and II teams in the overall standings.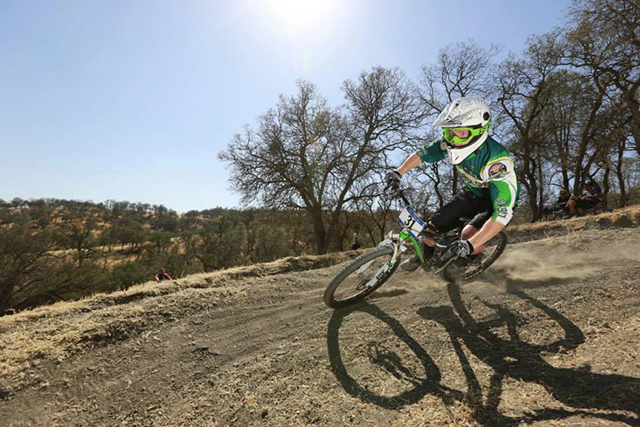 One of the team's most outstanding cyclists this season, Ali Osgood, won Sunday's downhill race at the Western Collegiate Cycling Conference Championships at Boggs Mountain in Lake County. She also got 2nd place in the short track cross country event, which brought her up to 2nd place overall in the top women's individual omnium standings. Sara Schneider won the women's B gravity and endurance omnium; Steven Pearl got 3rd in the STXC and tied with Justin Graves for 3rd in the overall omnium; Tyler Green got 3rd in the men's C short track and 2nd overall; Harry Ward got 3rd in the men's C omnium; and Clara Nilsen got 3rd in the women's B short track.
It was a historic mountain bike season where HSU was the top ranked team every week all the way through conference championships. HSU has won conference championships consistently for the past five years, but this is the first time the team has beaten all the teams both inside and outside its Division II school group. HSU beat all the schools in Division I as well. The HSU team goes in the history books this semester with the following students who raced this mountain bike season: Ali Osgood, Steven Pearl, Alvin Garlejo, Sara Schneider, Justin Graves, Justin Gore, Derek Roelle, Tyler Green, Harry Ward, Eli Robinson, Clara Nilsen, Marina Marcroft, Caryn DeFrees, Cole Humphrey, Dylan Wright, Dylan Fluet, Justin Lowe, Ashely Hansen and Katelyn Hill.